Nevada House votes to reverse marriage ban
Timothy Kincaid
May 23rd, 2013
In 2002, the voters of Nevada voted by a two-thirds majority to amend their constitution to limit marriage to heterosexuals. But attitudes shifted and in 2009 – amidst heavy lobbying from the casinos – the legislature passed an all-but-the-name domestic partnership bill.
Last month, the state Senate became the first legislative body to vote for the repeal of an anti-gay marriage amendment when Republican Senator Ben Kieckhefer (R – Carson City) joined eleven Democrats to support Senate Joint Resolution 13. Today the House followed suit. (LVRJ)
Senate Joint Resolution 13 passed the Assembly on a 27-14 vote, bringing the process to get it to the ballot in 2016 to an end for this year. All the no votes were Republicans.

It must pass again in identical form in the 2015 legislative session before it could go to the ballot. Gov. Brian Sandoval's signature is not required.

The proposal would remove Nevada's current prohibition on same-gender marriage from the state constitution, and add new language recognizing same-gender marriage.

It also includes a provision to guarantee that religious organizations do not have to perform such unions.
Rep. Michele Fiore (R – Las Vegas) joined 26 Democrats in finalizing the first step of the repeal process.
Assemblywoman Michele Fiore, R-Las Vegas, spoke in support of the measure.

"When we started this floor session, I introduced my mother to this body, proudly," she said. "What is currently in our constitution does not allow her to get married. You see, my mom is gay. I love my mom with all my heart, and I am who I am today because of her guidance, influence and how she raised me."
With the rapid pace of change in popular opinion, a 2016 vote seems almost certainly to favor equality.
A poll conducted by the Retail Association of Nevada earlier this year found that 54 percent of voters want the state constitutional ban on gay marriage repealed, while 43 percent want it to stay in place.
Nevada Assembly Committee Hears Marriage Equality Bill
Jim Burroway
May 10th, 2013
An effort to rescind Nevada's voter approve constitutional amendment banning same-sex marriage and replacing it with a law providing marriage equality began its long, two year process last month when the state Senate voted 12-9 to approve Senate Joint Resolution 13. The resolution then moved to the Assembly, where the Committee on Legislative Operations and Elections held hearings on the bill late yesterday. One new voice in support of the resolution was Michele Fiore (R-Las Vegas), who calls herself a "Tea Party Conservative who sticks to her guns." She testified for the bill:
"My mom is gay," Fiore said. "My two daughters and I are not. My mom is a Democrat. My two daughters and I are strong Republicans. I am who I am today, because of the guidance and upbringing of my mom who is gay."
After three hours of testimony, the committee took no action. It will be brought back again for another working session. If the resolution passes the lower house, it will have to pass both houses again in 2015 before it can be sent to voters.
Nevada Senate Approves Repeal of State Marriage Ban as Senator Comes Out During Debate
Jim Burroway
April 23rd, 2013
Late last night, the Nevada Senate voted 12-9 to approve Senate Joint Resolution 13, which would repeal the state's constitutional amendment limiting marriage to one man and one woman, and replace it with a provision requiring the recognition of all marriages between two people "regardless of gender." One Republican, Sen. Ben Kieckhefer (R-Carson City), joined eleven Democrats to support the measure, which marks the first time a state legislative house voted to repeal a constitutional amendment banning same-sex marriage.
The vote came after more than an hour's debate which saw Catholic marriage equality supporter Sen. Ruben Kihuen (D-South-central Las Vegas)) say that he would support marriage equality even though "I don't know if I'll be allowed in church on Sunday." Mormon marriage equality supporter Sen. Justin Jones (D-Southwest Las Vegas) cited his gay brother-in-law, who he sees in church every Sunday. "I would rather lose an election than look my brother-in-law in the eye every Sunday and tell him he doesn't have the same rights as I do," he said.  But the most dramatic moment came when  Sen. Kelvin Atkinson (D-North Las Vegas) declared publicly for the first time that he was gay:
"I'm black. I'm gay," Atkinson said in a trembling voice after describing his father's interracial re-marriage that would have been banned earlier in American history. "I know this is the first time many of you have heard me say that I am a black, gay male."

Atkinson went on to rebut the argument that gay marriage threatens any other definition of marriage.

"If this hurts your marriage, then your marriage was in trouble in the first place," he said.
The resolution now goes to the Nevada Assembly. If it passes the lower house, it will again have to pass both houses in 2015 before being sent to voters.
Nevada begins marriage ban repeal process (updated)
Timothy Kincaid
April 11th, 2013
Nevada joins Oregon in beginning the process of repealing their constitutional amendment restricting marriage to heterosexuals. (Sun)
[Senate Judiciary] Committee Chairman Sen. Tick Segerblom, D-Las Vegas, says there are enough votes for Senate Joint Resolution 13 to clear both the committee and the full Senate. Some Republicans are supporting the measure, he said.
…
The resolution being considered would repeal [the anti-gay marriage] ban. It would have to be approved by this Legislature and again in 2015 and then be put on the 2016 ballot.
Governor Brian Sandoval (R) has stated that he supports the state's everything-but-the-name domestic partnerships law but believes marriage should be between one man and one woman. However, based on his history of support, I expect that he will evolve on this issue in the near future, likely before the referendum. His support is not needed to put the repeal on the ballot, but would be useful in the campaign.
UPDATE:
SJR13 was approved Thursday on a 3-2 party line vote by the Senate Committee on Legislative Operations and Elections. It now goes to the Senate floor.

The original language sought only to repeal language in the state Constitution defining marriage as between one man and one woman.

But a late amendment adopted by the committee adds that the state "shall recognize marriages and issue marriage licenses, regardless of gender."
I hope that Equality Nevada knows what it's doing. While I'd much prefer to eliminate the step of having to come back to the legislature for a confirmation of marriage after the ban is repealed, I hope we don't lose support by this revision.
I hope they have done a good vote count, as in committee they did lose one affirmative vote, along with the very important 'bipartisan' label.
Republican Sen. James Settelmeyer of Minden says he would have voted for the original bill, but he withdrew his support because he doesn't believe marriage should be in the Constitution.
That Anti-Gay Double Standard
Rob Tisinai
December 4th, 2012
The National Organization for Marriage is thrilled with a Nevada judge who ruled that banning same-sex marriage does not violate the Equal Protection Clause of the Constitution. NOM's chairman writes:
In stark contrast to the findings of a rogue judge in California who himself was engaged in a long-term homosexual relationship, the federal court in Nevada has quite properly found that true marriage serves an important public purpose and is entitled to protection.
I'll pass over the hilarious notion that a judge who wasn't overturned by the Ninth Circuit Apellate Court is somehow "rogue." I'm more interested in that side comment:
…who himself was engaged in a long-term homosexual relationship…
You know what he's implying. Judge Walker had a personal stake in Prop 8, which compromises his ruling. You can certainly dispute that, but for the sake of argument, let's accept NOM's principle and apply it to Robert Clive Jones, the Nevada judge whom NOM so deeply admires. What do we find?
Robert Clive Jones is Mormon who is active in the church.
Robert Clive Jones is married to a woman.
Personally, I have no problem with that. But NOM? Oh my gosh. If NOM is true to its principles then it ought to be in full repudiation mode against the man.
NOM, you see, holds that marriage equality is a threat to religious freedom. It's probably their central argument these days. And Mormon religious leaders have said the same, and have done so more than once.
This means that as an active Mormon, Jones has a personal stake in the ruling — according to both NOM's standards and those of his church. Obviously, then, NOM should issue an ad hominem fatwa against him, just as they did against Judge Walker.
No? Not enough?
Then how about this: NOM holds that same-sex marriage is a threat to "traditional" marriage, and Jones is "traditionally" married. In fact, you can find some of this sentiment in Jones' own ruling:
Should [marriage] be expanded to include same-sex couples with the state's imprimatur, it is conceivable that a meaningful percentage of heterosexual persons would cease to value the civil institution as highly as they previously had and hence enter into it less frequently…
"Conceivable"? I suppose it is, at least in the sense that anything you can describe in words is "conceivable," in the sense that it's conceivable North Korea actually has discovered a medieval unicorn lair, but still, we're not basing our judicial rulings on the possibility.
This conceivable notion is so implausible I have to wonder why Jones considers it "meaningful." Could it be that Jones is worried he'd value his own marriage less if marriage equality were made law? Once again, there's a personal interest, a reason for NOM to reject his ruling.
This is all ludicrous, of course. And that's the point. We let black judges rule on civil rights cases. We let women judges rule on birth control and abortion cases. We let devout judges rule on religious freedom cases. And we let gay judges rule on same-sex marriage cases.
But NOM screams STOP at that last example. Not that NOM has anything against gays. There's no anti-gay double standard at work. Surely not — NOM is just standing by its principles. Principles they only want to enforce against, well, gays.
A Same-Sex Marriage In 1877
Homer Thiel
August 15th, 2011
[Homer Thiel is a Tucson-based historical archeologist, genealogist, and a good friend of mine. An article he wrote, "An 1887 Same-Sex Marriage In Nevada," appears in this month's issue of American Ancesters, published by the New England Historic Genealogical Society. Copies of the magazine can be purchased for $4.95 plus shipping by calling 888-296-3447. And you can check out the day-to-day happenings in Homer's World at his blog.]
Opponents of same sex marriage would like everyone to think that the desire for gays and lesbians to marry their partners is a very recent phenomenon. A while ago, when I was reading through 19th century Arizona newspapers, I came across a cryptic mention of a same sex marriage that took place in 1877 in Nevada. Further research revealed the fascinating life story of Sarah Maud Pollard, who, as Samuel M. Pollard, married in Tuscarora, Elko County, Nevada Territory to Marancy Hughes on September 29, 1877. An article I prepared on Pollard has just appeared in American Ancestors magazine, published by the New England Historic Genealogical Society. A condensed version of Pollard's life story is presented here.
Sarah Pollard was born in 1846 in New York, the daughter of a middle class merchant family. After working in a shoe factory in Massachusetts and sewing shirts in New York, she headed west to Colorado in the 1870s. She caused a stir because of her masculine appearance. Around 1876 she moved to Nevada and took up wearing male clothing in order to find work and she started calling herself  "Sam." She met young Marancy Hughes, born in 1861 in Missouri, and actively courted her. Hughes' family hated Pollard and the couple eloped on September 28, 1877.
They were happily married for six months, and then Marancy broke the secret. The small silver-mining town of Tuscarora, Nevada was transfixed by the story. The matter ended up in court and after Marancy testified, a dramatic re-union took place. Stories about the troubled marriage were carried in newspapers across the country (even appearing in a New Zealand paper). The couple broke up two more times, before Marancy moved on to a marriage with a man in 1880.
Sarah moved to Minnesota to start a new life by 1883, working by herself on a farm. The story of her successful farming career again made national newspapers, which noted she wore a bloomers-type outfit while plowing. By the 1890s she had met a woman named Helen Stoddard, a schoolteacher who was born in 1864 in Vermont. In later census records Helen was listed as her partner or companion. Sarah died in 1929, and Helen paid for her arrangements at a local funeral home, the owners puzzling over the relationship of the two women.
The stories of gay and lesbian Americans prior to recent times have largely been lost or hidden. Within my own family, a lesbian great aunt has been "straightened up." Sarah Pollard is an unusual case in that is has been easy to locate information on her unconventional life in late 19th and early 20th century America. Like thousands of modern-day Americans, she wanted to marry her same sex partner. Her first relationship failed, large because she took on a masculine role, a major taboo of the time. Later she returned to feminine attire, while taking up a typically masculine career, and settled into a second, long lasting partnership with Helen Stoddard.
Defender Of Non-Monogamous Marriage To Retire
Jim Burroway
March 7th, 2011
Sen. John Ensign (R-NV) has announced that he won't run for re-election in 2012. This announcement comes almost two years after the "sanctity of marriage" advocate sanctified his own marriage by having an affair with a staffer. The staffer's husband also worked for Ensign's Senate Staff. Moneys changed hands, possibly in an attempt to keep the whole thing quiet. That possibility is the subject of a Senate Ethics Committee probe.
In 2004, Ensign spoke from the Senate Floor in favor of the proposed "Federal Marriage Amendment," which would have written discrimination against gays and lesbians into the U.S. constitution. He insisted the amendment was necessary, saying, "Marriage is the cornerstone on which our society was founded."
Today, with no apparent awareness of the concept of irony, Ensign gave this reason for retiring: "At this point in my life, I have to put my family first," Ensign told reporters at a news conference in Las Vegas.
Ensign was identified as a member of the "C" Street, also know as "The Family" or "The Fellowship." The secretive group was found to have links to the draconian Anti-Homosexuality Bill that had been proposed in Uganda's Parliament.
Couple recognition, state by state
Timothy Kincaid
December 1st, 2010
Upon the governor's signature, Illinois will become the second state that is currently offering civil unions to same-sex couples. The status of the various recognition mechanisms is as follows:

Marriage on the same terms as heterosexual marriage – 5.1% of US Population:
Massachusetts
Connecticut
Iowa
Vermont
New Hampshire
District of Columbia

Civil Unions – a rights except the name – 7.1% of US Population:
New Jersey
Illinois
Domestic Partnerships will all the rights except the name – 16.3% of US Population
California
Oregon
Washington
Nevada
Limited recognition of same-sex couples – 6.2% of US Population
Hawaii – Reciprocal Benefits
Colorado – Reciprocal Benefits
Wisconsin – Domestic Partnerships
Maine – Domestic Partnerships
Maryland – Domestic Partnerships
In addition, the states of Maryland and New York (6.4% of US Population) will give full recognition to same-sex marriages conducted where legal. Rhode Island may possibly do so also (it's a bit uncertain) and offers unregistered Domestic Partnerships with a scant handful of rights.
Also, there are dozens of cities offer some form of recognition and protection for same-sex couples.
Las Vegas Church May Drop Support for Ugandan Anti-Gay Pastor
Jim Burroway
October 26th, 2010
Conservative Evangelical professor Warren Throckmorton, who has been a stalwart opponent to the draconian Anti-Homosexuality Bill that continues to linger in Uganda's Parliament, received a message from Las Vegas-based Canyon Ridge Christian Church indicating that after several months' delay and excuse-making, are considering dropping their financial support for Ugandan pastor Martin Ssempa, one of that country's most ardent supporters of the proposed bill. The statement has also been posted on Canyon Ridge's web site with a prominent link on the front page:
Because of the current controversy in Uganda over the Anti-Homosexuality Bill, and because of Pastor Ssempa's involvement in the support of the bill, we have been in regular communication with him to clarify his positions and opinions. While we have come to understand that Pastor Ssempa advocates for an amended version of the Anti-Homosexuality bill that removes the death penalty and reduces other severe penalties, he is still supports passage of this bill.
 
We, however, do not support him in this effort.

We are in the process of determining how we can redirect our support in Uganda to activities specifically related to addressing HIV/AIDS issues.
It is still unclear exactly what this statement means. Will they continue to provide financial assistance for Ssempa's work in "HIV/AIDS issues" while condemning the passage of the anti-gay bill? As I read it, that scenario could conceivably fit within the parameters of this statement. But it's also worth noting that while Ssempa's profile on Canyon Ridge's web site is still accessible, the link to it from the Global Partners page has been removed and replaced with a link to the statement.
Was The Uganda Outing Campaign A Precurser To "Kill The Gays" Bill Revival?
Jim Burroway
October 21st, 2010
That's the harrowing possibility that Jeff Sharlet raised yesterday during his interview on Amy Goodman's Democracy Now.
Sharlet, author of C Street: The Fundamentalist Threat to American Democracy
, spoke with Amy Goodman yesterday about recent events in Uganda, and gave some possible connections between a recent vigilante campaign launched by the Ugandan tabloid Rolling Stone (no relation to the U.S. magazine by the same name) and the Anti-Homosexuality Bill which has been languishing in at least one Parliamentary committee since earlier this year:
Well, this article in Rolling Stone, the Ugandan Rolling Stone, what it marks is really an escalation. We've already seen this happening in Uganda. Rolling Stone is a new paper. The big national tabloid, you might say, is called Red Pepper, and they've been publishing so-called kill lists for some time now, with names, sometimes addresses, photographs, of gay people. You see also some Ugandans taking out ads in these papers to say, "Here's this person I don't like, arrival at work," or something like this, "I have secret information that he's gay." This idea of sort of formalizing the list, naming the top hundred, this is a real escalation.

And I think what it shows us, and with what's going on in the bill right now and what's alarming, is the bill hasn't been passed. It got stalled after it was introduced, in response to international pressure. But it's still there. It's, in effect, kind of a tiger on a leash that the regime can let off depending on its own fortunes in upcoming elections. And what I'm hearing from David Bahati, the author of the bill, with whom I remain in touch, that he is now being promised a second reading. And I think this new step in the press is a very alarming one, because it shows it moving right back to the forefront of Ugandan society.
Sharlet also expresses concern that Las Vegas-based Canyon Ridge Community Church, which is a financial backer of Ugandan pastor and staunch Anti-Homosexuality Bill support Martin Ssempa, has not only maintained ties to Ssempa, but is misleading their own congregation on what Ssempa stands for. 
What's interesting about it is it's not even a far-right megachurch, and there's a lot of members of Canyon Ridge who would be, I think, really outraged if they understood that their church was supporting one of the leaders of the anti-gay movement, Pastor Martin Ssempa, who's also received US federal dollars, PEPFAR money. He has testified before our Congress. He's held up as a champion in the fight against AIDS. His method has boiled down to "kill them." The Canyon Ridge Church, there's been a lot of pressure put on it, and I should say, by the way, by some evangelical activists. There's a man named Warren Throckmorton, a professor at a Christian college, who's been leading the fight to get Canyon Ridge to be accountable for the fact that they are financing part of this campaign. But, you know, even that is just one piece of this equation.
Warren Throckmorton has learned that the Las Vegas Steering Committee of the Human Rights Campaign met with Canyon Ridge more than a month ago. Throckmorton writes:
And I continue to wonder why the Human Rights Campaign of Las Vegas, who met with Canyon Ridge leaders over a month ago, have said nothing about a church in their community which indirectly supports a bill which is terrorizing GLBT people in Uganda.
This is beyond troubling. Supporters of the bill have disseminated tons of misinformation about what the bill would do if enacted (falsely claiming that it only affects pedophiles and rapists) and about its current status (falsely claiming that the bill has been withdrawn or shelved.) Both of those claims have been widely as fact by the mainstream press, and some of them have even entered into the LGBT press and held among advocates. This might help explain HRC-LV's silence on their meeting with Canyon Ridge. If HRC officials were misinformed and accepted Canyon Ridge's assurances, would anyone in the gay community be surprised?
I think it's time for the HRC-LV to come forward with what they know about Canyon Ridge and join the effort to hold Canyon Ridge accountable. Failure to do so is not much different from collaboration. Surely the HRC can be a fierce advocate for something, can't they?
Less than half of Nevadans oppose marriage equality
Timothy Kincaid
August 14th, 2010
The Las Vegas Review-Journal commissioned a poll of Nevada's voters:
QUESTION: Do you support or oppose legalizing gay marriage in Nevada?

35% – Support
46% – Oppose
19% – Undecided
Although only 35% support legalizing gay marriage, the large undecided block suggests political shift in the past few years.
Opposition to legalizing gay marriage in Nevada appears to have thawed somewhat in the years since voters approved a state constitutional amendment that defines marriage as between a man and a woman.

A 2002 poll showed 60 percent of Nevadans supported a ban on gay marriage and 36 percent opposed the ban. Also that year, two-thirds of Nevadans approved the Protection of Marriage constitutional amendment.
The large undecided block may also reflect the timing of the poll, which was taken after Judge Walker found Proposition 8 to be in violation of the US Constitution. Nevada has domestic partnerships which provide all of the state rights and obligations of marriage under a separate name, similar to California.
The poll also found that gubernatorial candidate Brian Sandoval, a pro-choice Hispanic Republican who supported the Domestic Partnership bill, has a significant lead over Rory Reid, the Democratic candidate for Governor. As best I can tell, neither support full marriage equality.
GOP Candidate Refuses To Accept Money from Companies That "Support Gay Rights"
Jim Burroway
August 9th, 2010
This is from Nevada tea-party favorite Sharron Angle, who is trying to unseat Sen. Harry Reid in the U.S. Senate:
Angle laid out this position in a candidate questionnaire that she filled out for the Washington-based Government is not God PAC.

In question 35A of the questionnaire, Angle was asked:

Would you refuse PAC money from those who are fundamentally opposed to your views on social issues?

Angle checked the Yes box. The questionnaire then asked:

In reference to question 35A, Intel Corporation supports "equal rights for gays" and offers benefits to "partners" of homosexual employees. Would you refuse funds from this corporate PAC?

Angle again checked the Yes box.
I wonder how she's running a campaign while living up to that promise. After all, most of the largest corporations in America fit that definition of supporting "equal rights for gays," including defense giants Boeing, Lockheed Martin, Northrup Grumman, and Raytheon. I wonder how many LGBT-friendly companies she has actually received contributions from?
Update: Steve Friess at The Daily Beast has delved into Angle's financial disclosures. The results aren't at all surprising.
Nevada Health Officials Sever Ties with Megachurch Over Martin Ssempa
Jim Burroway
July 13th, 2010
As we reported over the past month, Canyon Ridge Christian Church, the Las Vegas megachurch which has been providing financial support for Uganda's "kill-the-gays bill" cheerleading pastor Martin Ssempa, was found to be simultaneously attempting an outreach program to Las Vegas's LGBT and HIV/AIDS constituencies by being a test site for National HIV Testing Day on June 27.
In other words, the Las Vegas church that wanted to test you for HIV, is the same church whose strategic partner and "dearly beloved friend and family" wants to put you to death if you are HIV-positive. Despite widespread condemnation for their conflicting stance, Canyon Ridge defended Ssempa, saying they "do not believe Martin Ssempa to be the man the media and others have portrayed him to be." We, who have been following Ssempa's role closely through every twist and turn of Uganda's proposed Anti-Homosexuality Bill, have countered by skipping how Ssempa was portrayed in the media, and instead reminded viewers of how Ssempa portrayed himself directly. That appears to have made no impression on Canyon Ridge's leaders.
Southern Nevada Health District, which partnered with Canyon Ridge for National HIV Testing Day, however has announced that they are severing ties with Canyon Ridge. According to a letter from the health district posted on Warren Throckmorton's blog:
Pastor Ssempa's support of the Anti-Homosexuality Bill, which would criminally penalize homosexuals, is in direct conflict with the overarching public health goals of the health district. It is with regret that I feel compelled to dissolve the health district's relationship with your church as long as you continue this partnership.

One of the central tenets of public health is to provide services without judgment. We also apply this principle in working with our various partners. However, we are profoundly concerned about your partnership with Pastor Ssempa as it contradicts this central tenet in that it amounts to tacit approval of activities that violate the basic human rights that should be afforded to all Ugandans.
Canyon Ridge continues to stand behind Ssempa. That same day Canyon Ridge was notified that the health district was severing ties with them, Teri McCoy, Executive Assistant to pastors Kevin Odor and Doug Parks, sent the following response to a BTB reader:
Martin has given us some documentation to clarify his position as he has represented it to us. We also have included this link to a radio interview where he discusses his position. (http://lineoffireradio.askdrbrown.org/?s=ssempa)

Because of the documents he has given us and our interactions with him, we do not believe Martin Ssempa to be the man the media and others have portrayed him to be. He has, with other pastors in Uganda, publicly expressed objection to the death penalty in the Anti-Homosexuality bill and made recommendations to Parliament to remove the death penalty from the bill and reduce the severity of other penalties in it. (Please see attached documents.)

We have worked with Martin for several years, making trips to Uganda to see his ministry first hand. He has welcomed and ministered to homosexual people in his church. He has championed the cause of abstinence, sexual purity and faithfulness in marriage that has been instrumental in pushing back the scourge of HIV/AIDS in Uganda. This work has now become a model for other African nations in stemming the tide of the HIV/AIDS pandemic on that continent. This work of saving lives in Africa was the genesis of our partnership in Uganda.

As you know, we have, through recent face to face (March 11, 2010) and video phone conversations, questioned Martin about the controversial issues and asked him to provide additional video and written statements that further clarify his positions. He has asked for and graciously received our counsel and correction and committed to continue pursuing balanced teaching of the grace and truth of God.
However, since March 11, we have diligently recorded several instances in which Ssempa has continued to support the Anti-Homosexuality Bill without modifications, while publicly displaying hard core pornography in a campaign to vilify LGBT people. Ssempa continues to insist that the bill does not target gay people with the death penalty — a lie that Canyon Ridge repeated when they defended Ssempa to a local newspaper — and a lie that he attempted to repeat on Michael Brown's radio program that Canyon Ridge referred the BTB reader to. While BTB has repeatedly posted the official text of the Anti-Homosexuality Bill and referred to the actual text of the bill to test Ssempa's claims of what it would do, Ssempa and his supporters have refused to do the same despite repeated calls to do so.
It's hard to imaging a church turning a blind eye to a truly disturbed man pushing an evil agenda. One can only speculate what Canyon Ridge's true motivation might be to ignore the mountain of evidence that is available to them.
Willow Creek Association's Ties To Martin Ssempa Revealed While Las Vegas Church Continues to Hold Its Ground
Jim Burroway
July 2nd, 2010
In an article appearing on Salon this morning, Dr. Warren Throckmorton explored the close working relationship between Las Vegas-based Canyon Ridge Christian Church and Ugandan "Kill-the-gays" Pastor Martin Ssempa. And in pulling on that thread, Throckmorton discovered a much larger relationship between the Willow Creek Association and their East African hero:
Just consider the case of the Willow Creek Association, which bills itself as "the most influential ministry to evangelical pastors in the U.S." and boasts "more than 11,000 Member Churches in 35 countries," is now distancing itself from Ssempa. (Canyon Ridge is part of the WCA network.)

WCA's signature leadership training events are conducted in "more than 250 cities in 50 countries each year" — including Uganda, where the group partnered with Ssempa in November 2009. In other words, as [Saddleback Church pastor Rick] Warren was publicly severing his ties with Ssempa, the WCA was strengthening theirs. In 2007, for example, the WCA bestowed its award on Ssempa's church for its work in AIDS prevention.
The Willow Creek Association is a huge group of 11,000 contemporary Evangelical churches in 35 countries that are affiliated with the pioneering namesake megachurch near Chicago. Throckmorton reports that as of Thursday, WCA had apparently just discovered that Ssempa has been openly advocating the killing of LGBT people in Uganda, and so they decided to quietly step back a little:
On Thursday, Steve Bell, the organization's executive vice president, told me that Ssempa is no longer affiliated with their leadership summit in Uganda. Regarding the 2007 award, Bell wrote:

Willow Creek Association (WCA) was unaware of Martin Ssempa's views regarding the criminalization of homosexuality when the honorable mention award was presented to him at the 2007 Global Leadership Summit. Had his views been known, particularly his prior support of the death penalty related to the AHB [Anti-Homosexuality Bill], he would not have been considered as a candidate for the award.
And yet, through WCA member Canyon Ridge Christian Church, WCA continues to maintain an arms-length relationship with Ssempa. Throckmorton reports that WCA has no plans to sever its ties with Canyon Ridge, despite the financial assistance Canyon Ridge pays to Ssempa to staff his church in Kampala. And as we learned yesterday, Canyon Ridge is not only standing by their man, but they are also abetting his cause by actively propagating Ssempa's intentionally false description of what is actually in the proposed Anti-Homosexuality Bill. Canyon Ridge and Ssempa insist that the death penalty applies only to those who rape the handicapped and child molestation, but we conclusively demonstrated yesterday that the bill still includes the death penalty for LGBT people with AIDS, who have a consensual relationship with a disabled person, or who is a "serial offender" — a category which, on close examination, can include just about anyone.
This is an important point to keep in mind. Over the past year, we have seen the Evangelical world divide itself neatly into two camps: Those who vigorously oppose the bill and call it evil, and those who attempt to justify it and call it good. Ministries and leaders like Andrew Wommack, WorldNetDaily's Molotov Mitchell, and Cliff Kincaid have staunchly defended the bill and have included this very same misrepresentation of the bill's death penalty provision as part of their defense. Others, who see the bill as "unjust, extreme and un-Christian" include Saddleback Church pastor Rick Warren, televangelist Joyce Meyers and, belatedly, Exodus International president Alan Chambers, have clearly read the text of the bill itself and are shocked at its horror. Reading it creates a clear line in the sand: either you condemn the killing of gay people, or you are for it. There is no middle ground. Yet Willow Creek appears to be trying to have it both ways.
But Canyon Ridge, following the path of the former group, has decided to cling fast to their man. And Canyon Ridge Pastors Mitch Harrison and Kevin Odor further insisted to Throckmorton that they "do not believe Martin Ssempa to be the man the media and others have portrayed him to be."
Okay. Let's ignore how "the media and others" have portrayed him for the moment. What about the ways in which Ssempa has portrayed himself directly to the public?
Here he is on December 22, speaking at a meeting in Parliament and demanding passage of the bill, including its death penalty: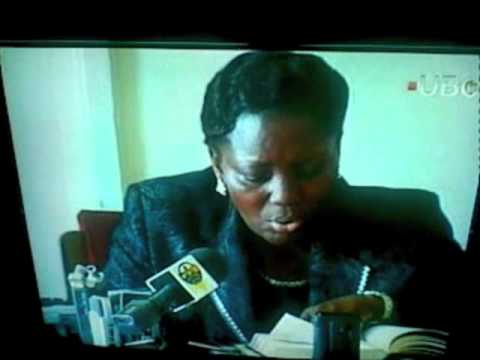 On December 23, Ssempa appeared on state-owned UBC television alongside the Anti-Homosexuality Bill's sponsor, MP David Bahati. In it, Ssempa is seen lying about the death penalty provisions that are included in the proposed bill: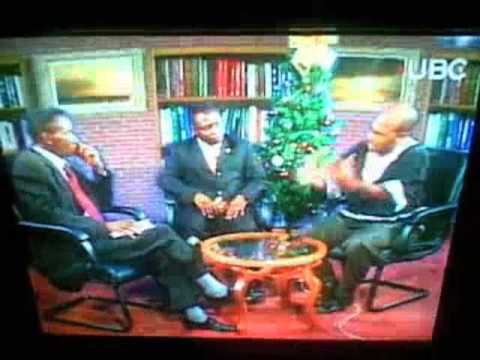 On December 28, Ssempa posted a YouTube video addressed to Saddleback Pastor Rick Warren complaining about Warren's unequivocal condemnation of the anti-gay bill. In this video, once again, Ssempa claimed that the death penalty only applies to child molesters, a claim that is demonstrably false with a simple reading of the bill itself. He also claimed that Uganda's law currently doesn't cover child sexual abuse in a manner that would include male children. Again, that claim was exposed to be completely false: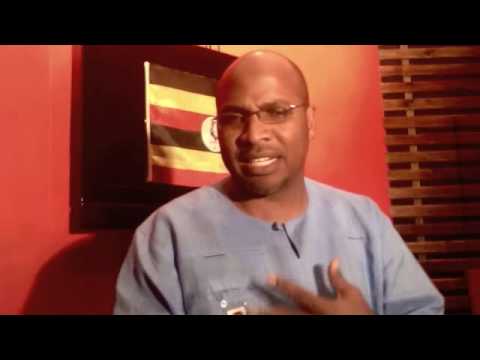 In the second part of his video message to Rick Warren, Ssempa continued to protest that the Anti-Homosexuality Bill, despite its name and description of the new crime of "aggravated homosexuality" which calls for the death sentence, and despite what the text of the bill actually says — despite all that, he claims, with a serious face, that the bill would not result in the arrest and execution of gay people: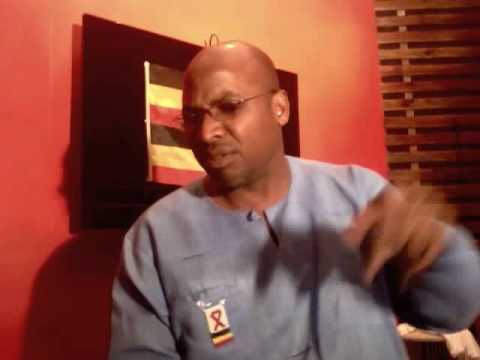 In the next video, we see a rally that Ssempa held in the city of Jinja in February, in which he again falsely claimed that the death penalty only applied to child molesters. And in this video it appears evident that Ssempa fully supports the death penalty: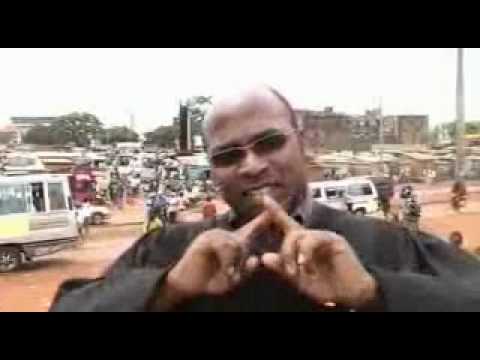 And, of course, Current TV's documentary "Missionaries of Hate" contains extensive footage of Martin Ssempa showing hardcore porn in churches, prayer meetings, news conferences and meetings with political leaders while calling for the bill's swift passage in its current form. Here is some video taken from that documentary: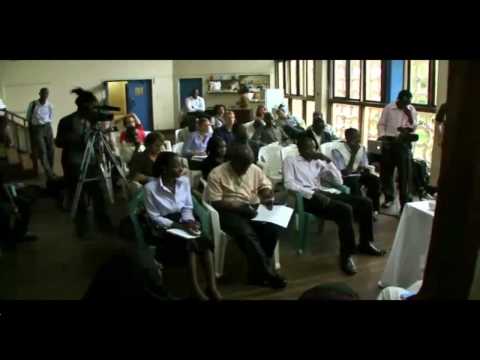 None of this is a misrepresentations on the part of the media. This is Ssempa putting himself out there for all the world to see.
Canyon Ridge may very well decide to pretend they don't see all of this and continue to financially support Ssempa. If they do, then they fully deserve the bright glare from his spotlight and all of the attention that brings. And as long as Canyon Ridge remains a part of Willow Creek Association while simultaneously supporting a Ugandan pastor who wants to kill gay people, WCA, too, remains culpable for their failure to denounce evil when it is plainly in front of them. They can't, on one hand, pretend to distance themselves from Ssempa while embracing a church that is providing for his financial needs. As Throckmorton concluded, "you can't preach one thing here and support something else around the world." He's right. Integrity just doesn't work that way.
Las Vegas Church Stands By Martin Ssempa
Jim Burroway
July 1st, 2010
That's the upshot of this report by Jason Whited that appeared in today's edition of Las Vegas CityLife, the city's weekly alternative paper. Whited reported on Canyon Ridge Christin Church's support for Ugandan pastor Martin Ssempa, an ardent campaigner for that country's proposed Anti-Homosexuality Bill. Controversy over the church's support for Ssempa has simmered for several months, but bubbled over when it was learned that the same church which supported Uganda's efforts to kill and/or imprison gay people would also play host to free HIV testing on June 27 as part of National HIV Testing Day.
Whited spoke to Mitch Harrison, executive pastor at Canyon Ridge, who defended their support for Ssempa:
Church leaders said they support Ssempa financially, but they refused to say how much they give to his ministry. Mitch Harrison, an executive pastor at Canyon Ridge, said activists have it all wrong. He said Ssempa actually opposes the more disturbing aspects of the Ugandan legislation that demands the death penalty for homosexuals who molest children or rape the handicapped.
We have gone over this dozens of times before. But every time I see someone misrepresent the bill, I feel compelled to go over it again. Harrison is either misinformed or completely lying about the bill, the text of which we've posted online numerous times. For the sake of transparency, here is the relevant portion once again:
3. Aggravated homosexuality.
(1) A person commits the offense of aggravated homosexuality where the

(a) person against whom the offence is committed is below the age of 18 years;

(b) offender is a person living with HIV;

(c) offender is a parent or guardian of the person against whom the offence is committed;

(d) offender is a person in authority over the person against whom the offence is committed;

(e) victim of the offence is a person with disability;

(f) offender is a serial offender, or

(g) offender applies, administers or causes to be used by any man or woman any drug, matter or thing with intent to stupefy overpower him or her so as to there by  enable any person to have unlawful carnal connection with any person of the same sex,

(2) A person who commits the offence of aggravated homosexuality shall be liable on conviction to suffer death.

(3) Where a person is charged with the offence under this section, that person shall undergo a medical examination to ascertain his or her HIV status.
As you can see, the provisions concerning child sexual abuse and "raping the handicapped" are a red herring. The provision against having sex with a disabled person doesn't take consent into account. And other provisions of Ugandan law already prohibit sex with a minor, regardless of gender. The death penalty is clearly aimed at gay people, particularly those who are HIV-positive or "serially" gay — which pretty much opens the death penalty up to just about anyone. Despite claims to the contrary, the bill has not been officially modified nor has the death penalty been dropped. It's very disappointing that the enterprising reporter didn't catch the good pastor on that bit of misrepresentation.
Pastor Harrison continues:
"This year, we've had discussions with Martin about [the legislation], and I can tell you what's being reported about him in the American media is wrong," Harrison said. "He's repeatedly said he wants the death penalty [provision] removed and that he's not in favor of death for [homosexuals]."

Despite the hysteria among some left-leaning talking heads, official documents back up Harrison's claim. In letters to his supporters and in official policy statements, Ssempa — who heads up a Ugandan AIDS eradication effort funded by both the U.S. government and popular evangelicals such as Rick Warren — walked back some of his earlier support for the Ugandan bill.
Longtime BTB readers will be interested to learn that we are among the hysterical "left-leaning talking heads." It appears that the reporter relied rather heavily in a couple of pieces of paper provided by Canyon Ridge instead of the extensively documented words taken directly from Ssempa himself.  Ssempa's active campaign on behalf of the bill can be traced all the way back to a march he led in April, 2009, some six months before the bill was introduced in Parliament. That's when he and a handful of others garnered local media attention by "storming Parliament" and demanding that Uganda's already tough laws against homosexuality be strengthened. Depending on which statute the individual is prosecuted under, he could be liable for twenty years or lifetime imprisonment under current laws. There is, in fact, little room to strengthen the law except to add the death penalty and change the definitions of the law to make prosecution much easier. Which, in fact, is only part of of what the final bill would actually do.
But Ssempa's campaign on behalf of the "kill-the-gays" bill picked up in earnest in October 2009, shortly after the bill was introduced in Uganda's Parliament. That's when he made a statement to Dr. Warren Throckmorton, saying "I am in total support of the bill and would be most grateful if it did pass." That bill, of course, famously included (and still includes) the death penalty provisions I've quoted above.
Since the bill's introduction, Ssempa has repeatedly pushed for the bill's immediate passage without delay or modification. In exclusive video provided to BTB on Dec 23, Ssempa is seen in local news reports attending a meeting with Ugandan Parliament leaders urging fast-tracking of the bill. He also denounced President Barack Obama's statement against the proposed legislation, accusing the White House of "preach[ing] a gospel of sodomy." On Dec 27, Ssempa appeared on state-owned UBC television alongside the bill's sponsor, MP David Bahati, where the two of them repeated the false claim that the death penalty applied only to rape or child sexual abuse, despite the very clear and plain English of the bill itself. And ever since then, Ssempa has made it his habit to repeatedly try to explain away the death penalty as though it didn't actually apply to gay people — the same misrepresentation made by Canyon Ridge's pastor. It appears that they are both reading from the same fraudulent paper.
Back to Ssempa. On December 30, he called for a massive rally to push for the bill's passage by Easter. The following day, Ssempa released a video statement addressed to his former supporter, Saddleback pastor Rick Warren, in which Ssempa again falsely claimed that the death penalty would apply only to rape or child sexual abuse. On Feb 16, Ssempa led his promised rally in the city of Jinja, again calling for the bill's immediate passage, death penalty and all. On March 8, Ssempa had the chutzpah to once again repeat those very same lies about the bill's death penalty provisions right here on Box Turtle Bulletin. By then, we were regularly challenging him to quote from the text of the bill itself and openly taunting his refusal to do so. It wasn't until March 12 that Ssempa relented and decided that he would not support the death penalty.
But despite the fact that the bill still has not been modified, Ssempa still — still! — continues to defend the bill and call for its passage, death penalty and all.
As for Pastor Harrison's claim that Ssempa has "said he wants the death penalty [provision] removed," well there is evidence that he has called for it once or twice. Maybe that qualifies as "repeatedly," but it hardly stacks up against the many more times he has called for the bill's swift passage in its current form and lied about what that current form is — a lie repeated, knowingly or unknownly, by Harrison himself.
After all the close scrutiny we've given developments in Uganda and the literally hundreds of stories we've written on the subject, it is very disheartening to see a paper which sees itself as a heavy-hitting investigative news outlet give defenders of imprisoning and killing gay people such a soft ride. It's as if that one sheath of paper from Ssempa dated March 12 somehow obliterated the active campaigning Ssempa has done for the unmodified bill, both before and since then. One sheet of paper makes him less odious and his critics "hysterical." But when that paper is accompanied by the same blatant misrepresentation of what the plain English of the bill actually says, there is ought not be any credibility lent to either the paper nor the softly-spoken words accompanying them.
But such is the state of reporting these days. Pretty amazing.
But there is a silver lining out of all this. Whited reports that the Southern Nevada Health District will re-evaluate its working relationship with Canyon Ridge in future HIV testing events:
Stephanie Bethel, health district spokeswoman, said until recently she was unaware of Canyon Ridge's partnership with Ssempa.

"We just found out about it. We were completely unaware of their partnership with the pastor. We disagree with [Ssempa's] theory on homosexuality, and we are now re-evaluating our partnership with Canyon Ridge."