Ugandan "Kill The Gays" Conference Ministry Peddling "How To Raise The Dead" Videos
Jim Burroway
October 4th, 2011
Patricia King, of Phoenix-based Extreme Prophetic ministries has a how-to video series on raising the dead that she's peddling for only $215.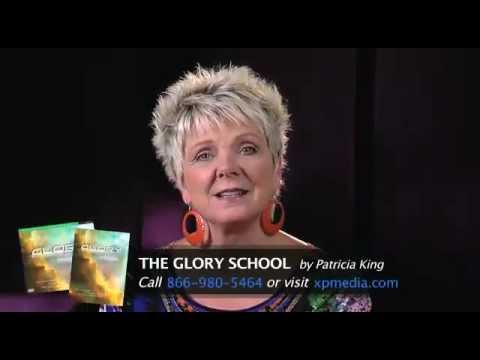 Extreme Prophetic last made the news in 2009, when one of their music ministers, Caleb Lee Brundidge, went to Uganda for an anti-gay conference with Holocaust Revisionist Scott Lively and Exodus International Board Member Don Schmierer. Extreme Prophetic, King, and Brundidge have refused to discuss their role in that fateful conference which kicked off nationwide pandemonium and calls for a law to kill gay people. The only statement they made was this: "As a ministry we do not have an official opinion on political policies."
Extreme Prophetic is an adherent to Seven Mountains Theology, which has been identified with C. Peter Wagner's New Apostolic Reformation movement. Brundidge is a techno-music rave-for-Jesus organizer for Extreme Prophetic. In one YouTube video, Extreme Prophetic Itinerant Melissa Fisher describes how she and Brundidge took a field trip to several Phoenix mortuaries trying to resurrect the dead. You can read about one man's lunch date with Brundidge here.
[Video via Joe.My.God]
My lunch date with Caleb Lee Brundidge
Ted Cox
December 22nd, 2009
The last few weeks, media outlets have lit up over Uganda's proposed "Anti-Homosexuality Bill" of 2009. In case you have been living under a rock for the last month, here's the Cliff's Notes version: Ugandan legislators will soon vote on whether the government will execute HIV-positive men, imprison people for three years for not reporting homosexual activity and for seven years for supporting gay rights or providing services to gays and lesbians.
Last week, while following the story on Box Turtle Bulletin, I was shocked to see a familiar face in several related posts. Caleb Lee Brundidge, a staffer at "sexual reorientation coach" Richard Cohen's International Healing Foundation, attended a Uganda anti-homosexuality conference organized by the Family Life Network. Brundidge was photographed eating lunch with American holocaust revisionist Scott Lively, Exodus International board member Don Schmierer and Family Life Network's Stephen Langa.
I was surprised because I had met Brundidge the month before his Uganda trip. In fact, I asked him out for lunch. Let me explain:
I'm a straight dude who went undercover in so-called "ex-gay" programs. In February, I attended Journey into Manhood, an intense, 48-hour "experiential" retreat designed to help "same-sex attracted men" (SSA-men, in the lingo) become straight. Brundidge was a "Man of Service", one of the lower-level volunteers who supported the senior staffers, called "Guides", leading the weekend.
JiM staff employed all sorts of odd exercises intended to initiate us into the elusive world of masculine heterosexuality. To become straight, for example, men reenacted traumatic childhood memories and engaged in the holding-touch therapy pioneered by Cohen. (JiM co-founder Rich Wyler, a Brigham Young University public relations graduate and Certified Life Coach, is listed on IHF's referral therapist page.)
One exercise, called Clearing, is a conflict-resolution technique where two men stand facing each other while grasping a gnarled wooden walking stick and verbally work out the issues they have with each another. Step 1: Physically describe the person. Step 2: Verbalize the story I tell myself about him. Finally, to resolve the conflict, staffers encouraged us to arrange later one-on-one time to speak with our fellow clear. Most men couldn't hold back the embarrassed grin as they asked, "Would you have lunch with me today?"
I picked Brundidge for Clearing. I didn't have an issue with him. Rather, he didn't look like any of the other men attending the weekend. Brundidge's long dreadlocks, tattoo-covered forearms and, yes, his dark skin—he's an African-American man—distinguished him from the clean-cut, tattoo-free Anglo men attending the retreat. Clearing was my chance to speak with the one guy who didn't look like everyone else.
Our clearing session was awkward. I followed the protocol explained by camp staffers while Brundidge shifted back and forth on his feet and kept looking away. Finally, I asked him to have lunch. He accepted.
OK, there was a personal reason behind my selecting Brundidge for Clearing. See, I love tattoos. At the time, I had two large tattoos hidden safely under my short-sleeve shirt. I wanted a third somewhere on my forearms, but I was freaked out about how visible ink could hinder my future employability. I wanted to know how Brundidge dealt with people's reactions.
Brundidge found me at lunch and we talked about our ink-work. He told me how people were often shocked to learn he's Christian. But, he sees that as a lesson they can learn about being quick to judge.
"You can't choose how people will react," he told me through bites of food. "You can only be true to yourself and to God."
Brundidge sure doesn't look like a stereotypical Christian, and he doesn't worship like one, either.
He writes techno worship music, he said. He spins bass-heavy praise music at Club Mysterio, which, if you ignore the cry to "Awaken your hearts to God" coming through the microphone, looks like a tame rave. YouTube videos reveal strobe lights, glo-sticks and teenagers writhing to his music. (Brundidge can also be booked for weddings and high school functions, by the way.)
I would learn after the retreat that Brundidge's involvement with Phoenix-based Extreme Prophetic Ministries included not only throwing raves-for-Jesus, but raising the dead. In another YouTube video, Extreme Prophetic Itinerant Melissa King describes how she and Brundidge took a field trip to several Phoenix mortuaries asking if they could resurrect the deceased. I'm guessing they didn't have much luck.
I didn't speak to Brundidge again until last week, after I had learned he traveled to Uganda to participate in the Family Life Network conference.
In his write-up in the summer 2009 IHF newsletter (PDF: 7MB/12 pages), Brundidge gives few details about the trip. He addressed the Ugandan Parliament, the Family Life Network conference and a church. He spoke on the radio and was interviewed by a newspaper. He describes his speech to Parliament as an effort "to help them understand a more compassionate response to anyone who experiences SSA."
They must have missed that message. How could they get the message when Brundidge himself writes this about the situation in Uganda:
"As I mentioned, homosexual behavior is illegal and punishable by life in prison or even death. They have fear to go [sic]. On the other hand, the word is out on the street to the young people: If you want to make good money, pretend to be 'gay.' Why? Gay activists are recruiting impoverished young boys and girls, offering them money to impersonate homosexuals. 'Just tell people you are gay and we\'ll pay you money.' In this way, they are trying to skew the data regarding the numbers of people who are homosexual."
In April, the month after Brundidge and company participated in the Family Life Network Conference, Ugandan legislators began drafting a bill to execute gays.
I e-mailed Brundidge last week, and, after identifying myself as a writer, asked him what he felt about all this. He referred me to the statement on IHF's website. I pressed him in a follow-up e-mail. After all, didn't he see how his "gays can change if they want to" message may have influenced the proposed legislation?
His reply, again, was brief:
"I really don't have anything to say. What I shared is listed on the website on IHF. Thank you for emailing and giving me a opportunity to share. I believe you got a chance to get to know me at JIM so you know my heart is the heart of God. That is Love for all people."
Up until now, Brundidge was relatively unknown in ex-gay circles. My guess is Brundidge's race played a factor in his selection to travel to Uganda. Again, from his write-up:
"Upon my arrival, I was greeted by my host Stephen Langa…. He said, 'Welcome home my brother.' I was truly home! I saw my mother\'s face in many women."
I made several attempts to get a comment from Cohen. He didn't return my calls or e-mails. My guess is he stands to benefit financially from mandatory conversion therapy also being considered in Uganda; Brundidge has facilitated IHF's TLC seminar and could easily hold similar—or even more intense—events there in the future.
This whole mess in Uganda is an example of how ex-gay ministries play both sides of the field: Brundidge and company speak of love and tolerance and being true to yourself while simultaneously spreading paranoia about gay activists recruiting children. They then feign shock when countries like Uganda draft "kill the gays" legislation.
Leaders of the ex-gay movement still don't see how they are pawns in the hands of people like Don Schmierer and Scott Lively. Ex-gays and their "people can choose to change" message are used to justify punishing those who choose not to. When will ex-gays wake up and take a stand against the very people who want to see them dead?
I was certainly affected by my lunch conversation with Brundidge. The month after I returned home from JiM, I got a tattoo on my right forearm. Who cares if someone doesn't like it?
Ted Cox is a free-lance writer from Sacramento, California. He was interviewed earlier this month by Sena Christian at AlterNet about some of his experiences from attending a retreat with Journey Into Manhood.
Click here to see BTB\'s complete coverage of recent anti-gay developments in Uganda.
Statement from International Healing Foundation Regarding Uganda
Jim Burroway
December 4th, 2009
There's not much there, but we've been provided a copy of the full statement from Richard Cohen's International Healing Foundation regarding Uganda's proposed Anti-Homosexuality Act. The current legislation is a direct aftermath of a three-day conference put on last March by three American anti-gay activists. One of them was Caleb Lee Brundidge, who is a counselor with the International Healing Foundation, and an minister with Phoenix-based Extreme Prophetic.
We first learned of the statement form Rachel Maddow's program, where she read just two short sentences of the statement. And for good reason. That was the only part of the statement that was relevant, and it was barely so. The rest is nothing but salesmanship, much like the IHF's web site. The PDF of their statement is here (PDF: 116KB/1 page). It says:
The mission of the International Healing Foundation is to provide counseling for those who experience unwanted same-sex attractions (SSA), including their family members, and to educate all people about the facts of homosexuality—1) no one is born this way, 2) no one chooses to have SSA, and 3) that changing from homosexual to heterosexual is possible.

We condemn any harsh and extreme punishment of persons who identify as homosexual or engage in homosexual behavior. Instead, we advocate education and counseling for those who experience unwanted SSA. We believe that all persons should have equal access to information about the facts of homosexuality—that no one is born this way, no one chooses to have SSA, and that change is possible.
So the questions remain. What is "harsh and extreme punishment"? The death penalty? Lifetime imprisonment? Any imprisonment? And what do they advocate for those who don\'t have unwanted "Same-Sex Attraction"?
This is the same sort of non-statement statement that we've come to expect from those who can't find the simple and direct words to say that criminalizing an entire group of people to death is wrong.
Click here to see BTB\'s complete coverage of recent anti-gay developments in Uganda.
Seven Mountains Theology At the Heart of Uganda's "Kill Gays" Bill
Jim Burroway
December 4th, 2009
Yesterday, Warren Throckmorton began delving into the "Seven Mountains" theology that has surfaced in investigations into American Evangelical ties to the current Anti-Homosexuality Act which has been put before Uganda's Parliament. Today, Bruce Wilson, of the New Apostolic Reformation Research Group, has published a major exposé on extensive ties between those behind Uganda's latest draconian proposal and American Evangelicals. Again, "Seven Mountains" theology appears to be at the core.
According to news reports, the Anti-Homosexuality Act was tabled before Parliament on October 14, but that wasn't the first time discussions surrounding the proposal occurred in the chamber. A transcript of Parliamentary proceedings from April 29, have come to light which show MP David Bahati first introducing the bill before Parliament. This is likely to have been similar to the draft dated April 20, 2009 that we obtained in September. (The current bill is dated September 25.) According to the Parliamentary transcript, the Speaker noted several distinguished visitors in the gallery before turning the floor over to MP Bahati:
Let us hear from hon. Bahati. In connection with the motion he is moving, we have in the gallery Apostle Julius Peter Oyet, Vice-President of the Born Again Federation; Pastor Dr Martin Sempa of the Family Policy Centre; Stephen Langa, Family Life Network; hon. Godfrey Nyakaana; the Mayor of Kampala City Council; Julius, a young boy who was sodomised, and his mother. His story has been in the press. They are all here in the gallery. Please, let us deal with them so that they can leave. There is also George Oundo who came out to speak against homosexuality. Please, let us balance the public good and our good since all of them are important. We shall do them all very quickly. Hon. Bahati.
For longtime BTB readers, many of these names are familiar. Stephen Langa organized the anti-gay conference in Kampala in March featuring three American Anti-Gay activists which ultimately kicked off this latest round of anti-gay vigilantism and, eventually, this bill. Martin Ssempa has enjoyed close ties with many American Evangelicals, most notably Saddleback Pastor Rick Warren. Ssempa has used the latest anti-gay furor to exact revenge against rival pastors by accusing them of homosexuality. Those accusations were unfounded, and Ssempa himself is the subject of a police investigation for filing false reports. George Oundo is the unstable so-called "ex-gay" who participated in several acts of vigilantism in the media.
But one name we haven't paid much attention to — and should — is that of the self-designated "Apostle" Julius Peter Oyet. He's vice-president of the Born Again Federation, and umbrella group of some 10,000 Ugandan Pentecostal churches. He is also head of Lifeline Ministries. According to Throckmorton and Wilson, Oyet has gained favor and influence with Uganda President Yoweri Museveni for going to Northern Uganda and praying over territory once controlled by the rebel Lord\'s Resistance Army. His prayers reportedly resulted in the "miraculous" return of hundreds of child soldiers abducted by the LRA, as well as other fantastic stories of miraculous healings, cleansing of poisoned rivers, casting out demons, and the like.
Oyet is an adherent to "Seven Mountains" theology, a Dominionist theology that calls upon Christians to "establish the Kingdom of God on earth" by claiming possession to "the Seven Mountains of Culture namely: Business, Government, Religion, Family, Media, Education and Entertainment."  Warren Throckmorton explains:
This viewpoint seems to be quite popular among those who follow C. Peter Wagner\'s New Apostolic Reformation. Wagner is the Presiding Apostle for the International Council of Apostles, a subsidiary of Global Harvest Ministries which admits new apostles by invitation only.

Wagner\'s 2008 book Dominion: How Kingdom Action Can Change the World, is described by the publisher as an exploration of "the biblical roots of dominion theology." According to Wagner, the task of the church is less about individual salvation and more about taking dominion over the culture by reclaiming seven domains: family, business, arts & entertainment, government, media, education, and religion.
Perhaps not so coincidentally, Caleb Lee Brundidge, one of the speakers at that anti-gay conference at Kampala last march, is a member of a group called Extreme Prophetic, which also adheres to Seven Mountains theology.
Bruce Wilson's report at Talk to Action takes up the thread from there:
Some observers have wondered if Purpose Driven Life author and mega-evangelist Rick Warren has had a role in the globally controversial bill, especially because of Warren's close association with Ugandan anti-gay activist Martin Ssempa and, more broadly, because Warren has refused to denounce the anti-gay bill.

To little notice, a charismatic network overseen by Warren's doctoral dissertation advisor, C. Peter Wagner, has played a major role in politically organizing and inspiring the Ugandan legislators who have spearheaded the anti-gay bill.

Wagner is the Convening Apostle in a movement of charismatic networks which has extended its reach from the United States to Uganda, and worldwide. Under its umbrella of authority are virulently anti-gay apostles in the United States and Uganda including Lou Engle of TheCall, who led thousands of young people in a twelve hour November 1, 2008 stadium rally in support of California's anti-gay marriage Proposition Eight.

The San Diego event closed with Engle, a member of Wagner's inner circle of "prophets," calling for Christian martyrs. Peter Wagner heads the New Apostolic Reformation, which he openly touts as an effort to take Christian dominion over the globe by putting "born again" believers around the world under the authority of these apostles and prophets.

Both C. Peter Wagner and Rick Warren want to transform the world, and both have proclaimed the advent of a second Reformation. Wagner calls it the New Apostolic Reformation, while for Rick Warren this is a "purpose driven" effort powered by Warren's global P.E.A.C.E. Plan. In Uganda both visions for societal transformation appear to include the categorical elimination of homosexuality – by any means.
The word "transform" is key. Wilson identifies Julius Oyet as a one of Wagner's Apostles, and is featured in one of the movement's Transformations series of video documentaries. Wilson says these videos "depict cities and even whole nations transformed to earthly utopias when charismatic Christians take control of societal structures and government." The "Transformations" ideas promoted these videos have spawned Transformation organizations around the world, including the International Transformation Network
Oyet is also identified as being the head of the Uganda division of the College of Prayer International. BTB readers may recall from last month that MP David Bahati, who introduced the Anti-Homosexualty Act into Parliament, and MP Benson Obua-Ogwa, identified as one of the bill's cosponsors, are core members of the College of Prayer International's Uganda branch. They were appointed as two of eight MP\'s to serve on the Christian "servant leadership team" in Parliament for three years.
Some parts of Wilson's report covers some of the same ground that we've reported, but his well-researched report goes much deeper than anyone has been able to accomplish so far. He does an excellent job of not only tying it all together, but demonstrating how Seven Mountains theology works, as adherents seek to infiltrate the seven spheres of cultural influence — particularly the governmental sphere. He also documents the close ties that these groups have with the President and First Lady of Uganda. For example:
A March 8th, 2007 news release, hosted on the official web site of Republic of Uganda State House, reveals the extent to which the Transformations model is being integrated into Ugandan government policy:

"President Yoweri Museveni and his wife Mrs. Janet Museveni today hosted at State House, Nakasero 2 officials of California based Harvest Evangelism. Founder and President of Harvest Evangelism Mr. Ed Silvoso was accompanied by Mr. Graham Power." According to the release, the Musevenis discussed with Silvoso and Power "issues pertaining to investment opportunities in the country particularly road construction and the development of infrastructure."

Ed Silvoso is an apostle in C. Peter Wagner's International Coalition of Apostles and is CEO of the International Transformation Network (ITN). Janet Museveni has spoken at several Transformation conferences around the world including one hosted by Silvoso's Argentina-based ministry.
So now we see how Peter Wagner's "Seven Mountain" theology is having a very real impact in Uganda. And with Rick Warren as Wagner's protegé, Warren's refusal to take a stand on the impending disaster in Uganda is starting to make sense. One would think that denouncing such a draconian attempt at criminalization would be easy to denounce, but Warren can't find it in his heart to do so.
The more we look at the ties between American Evangelicals and Uganda's political leadership, the more we see the true nature of what the American Evangelical movement has in store for LGBT people if they get their way. One Uganda pastor called the proposal "genocide." That's an extreme word describing an extreme situation. But the more we learn, the more it looks like it's not hyperbole after all. This is real.
Click here to see BTB\'s complete coverage of recent anti-gay developments in Uganda.
Tags:
Anti-Homosexuality Bill
,
C. Peter Wagner
,
Caleb Lee Brundidge
,
College of Prayer International
,
Extreme Prophetic Ministries
,
Global Harvest Ministries
,
Janet Museveni
,
Julius Oyet
,
Lou Engle
,
Martin Ssempa
,
Rick Warren
,
Seven Mountains
,
Uganda
COMMENTS (5)
|
LINK
International Healing Foundation Issues Statement On Uganda
Jim Burroway
December 3rd, 2009
Rachel Maddow finally got a statement from Richard Cohen's International Healing Foundation about Uganda's proposed death penalty for LGBT people under certain circumstances:
Caleb Lee Brundidge was one of three American anti-gay activists participating at a conference in Kampala last march which led to the current crisis there for LGBT people. Other American anti-gay activists participating were Holocaust revisionist Scott Lively and Exodus International board member Don Schmierer. Rachel also read portions of a statement from Scott Lively which we already covered last Saturday. Don Schmierer belatedly signed on to the November 16 letter from Exodus condemning the Ugandan legislation. His signature was appended just this past Tuesday.
The portion of IHF's statement that Rachel Maddow read was brief:
We condemn any harsh and extreme punishment of persons who identify as homosexual or who engage in homosexual behavior. Instead, we advocate education and counseling for those with unwanted Same-Sex Attraction.
We don't know whether this is the entire statement or not, as it can be found nowhere on the International Healing Foundation's web site. You can find plenty of sales clutter, but no statement.
What we do have is a typically vague non-statement. What is "harsh and extreme punishment"? The death penalty? Lifetime imprisonment? Any imprisonment? And what do they advocate for those who don't have unwanted "Same-Sex Attraction"? (Note the capitalization; it's Richard Cohen's terminology, often abbreviated as SSA, to indicate that he believes that homosexuality is a mental illness.) What they do advocate is left unclear.
If the International Healing Foundation is at all familiar, it is chiefly because of Richard Cohen's unorthodox methods to "cure" homosexuality, which include "touch" or "holding" therapy. On March 23, 2002, Richard Cohen was permanently expelled from the American Counseling Association for multiple ethical violations. He now practices as an unregulated "coach."
Caleb Lee Brundidge is also associated with Extreme Prophetic in Phoenix, AZ. Extreme Prophetic refused to condemn the proposed Ugandan legislation, saying "As a ministry we do not have an official opinion on political policies." Grove City College professor Warren Throckmorton notes the inconsistency behind that statement, since Extreme Prophetic's stated mission is to "take over spheres and adminstrate them for the glory of God." Among those spheres of influence is the political sphere. Extreme Prophetic's own theology makes a mockery of their statement.
Brundidge himself has maintained complete silence.
Click here to see BTB\'s complete coverage of recent anti-gay developments in Uganda.
Uganda Anti-Gay Conference: Day Three — Gays Blamed For Rwandan Genocide & Pedophilia; More Exodus Ties To Holocaust Revisionism
Jim Burroway
March 8th, 2009
Extensive Updates (March 9): Those who read this post yesterday are urged to read it again today. We have more details about Lively's comments at the conference, namely his claim which equate homosexuality with pedophilia, as well as conference leaders' views on Ugandan law which currently provides for a life sentence on conviction of homosexual acts.  Those details have been added below.
According to anonymous blogger GayUganda — as we said, Ugandan gay bloggers need to remain anonymous for their own safety — American Holocaust revisionist Scott Lively provided the much-anticipated red meat on day three of the anti-gay conference taking place in Kampala.
On Saturday, Lively repeated his discredited historical revisionist theory in which he claims that the cornerstone of  Germany's Nazi lies firmly in the gay movement, and that the gay movement today, if left unchecked, will result in a similarly murderous fascism wherever it goes. In Kampala, he went further by expanding his examples of what he calls homosexuals' murderous impulse by blaming the 1994 Rwanda genocide on gay men.
Lively is one of three Americans speaking at that conference, along with Exodus International board member Don Schmierer, and a relative unknown Caleb Lee Brundidge, of Richard Cohen's International Healing Foundation. Brudidge is also a member of Phoenix-based Extreme Prophetic ministries, where he goes around to area mortuaries trying to raise the dead. On the second day of the conference, leaders called for a new Ugandan law mandating ex-gay therapy for convicted gay men and women, in  addition to the current maximum life sentence upon conviction of of homosexuality.
Scott Lively's Pink Swastika
To understand Lively's demented assertions, it's important to read his book, The Pink Swastika: Homosexuality in the Nazi Party, In it, he contends that "the Nazi Party was entirely controlled by militaristic male homosexuals throughout its short history." A brief outline of his book is presented on the LeadershipU web site. His book is also available for free online in its entirety, and it was also offered for sale at the Uganda conference, with Lively referring to it throughout his talk.
The essence of Lively's thesis is this: The Nazi party's idealized view of masculinity was a significant draw to "butch" homosexuals. He cites as his principle evidence the rumored homosexuality of Ernst Roehm, the leader of the early Nazi paramilitary group known as the Brownshirts. Lively claims the Brownshirts trace their origins to the Wandervogel youth movements, which he says was "dominated and controlled by the pederasts… and its leadership was rife with homosexuality." Lively also claims that Adolph Hitler was probably gay and a homosexual prostitute while in Vienna (the unsubstantiated phrases like "probably homosexual," "almost certainly homosexual", "may well have been homosexual," and "it is assumed" pop up with astonishing regularity in his book) — while elsewhere say Lively concludes that Hitler was "probably not" gay. But in either case, he concluded that Hitler "knowingly and intentionally surrounded himself with practicing homosexuals from his youth."
Lively adds that "There is no question that homosexuality figures prominently in the history of the Holocaust," saying that German gays were eager to target Jews for extinction because of Judaism's traditional prohibition against homosexuality. He doesn't explain why Christianity's traditional prohibition against homosexuality — which held a far greater moral influence throughout Europe — was ignored.
As for the estimated 15,000 gay men who were sent to concentration camps under Germany's notorious Paragraph 175, Lively contends that the Nazis almost never used the law against actual gay men (the law was silent on lesbians), claiming that most of those who were convicted weren't gay, but political enemies. Or if they were gay, then it was because they were effeminate. He writes, "There is evidence to suggest that only the effeminate homosexuals were mistreated under the Nazi regime — and usually at the hands of masculine homosexuals." In fact, Lively is very fascinated by what he considers "the enduring Butch/Femme conflict among German homosexuals."
The very few historians who have bothered to take his book seriously have dismissed it out of hand. They point out that most of Lively's source material comes from Nazi political opponents, and that it was a common practice in Germany's political culture to charge that one's political opponents were overrun by homosexuals. Before coming to power, Nazis themselves used this tactics against the Wiemar Republic as well as against their Bolshevik and Socialist opponents. And they weren't alone. Social Democrats, Conservatives, Bolsheviks, Socialists, Liberals and Centrists all used the same charges against the Nazis, as well as against each other, often with little or no reality behind the charges.
Lively however used only one set of those charges — those against the Nazis — and ignored the political context to maintain that the Nazis were overrun with homosexuals, specifically "Butch" gay men. He only raises the specter of "baseless charges" when discussing the evidence that the Nazis themselves persecuted gays throughout their reign of terror.
Lively's book also goes beyond Nazi Germany, claiming that Nazis' murderous tendencies wasn't an aberration of homosexuals' power, but a natural consequence of it. "From the ashes of Nazi Germany," he writes, "the homo-fascist Phoenix has arisen again — this time in the United States." He claims that "eight of the top ten serial killers in the United States were homosexual, and that homosexuals were responsible for 68% of all mass murders."
Macho Gay Men and the Rwandan Genocide
Lively has a way of throwing red meat to the crowd wherever he speaks. When he spoke in Novosibirsk, Russia in 2007, Lively excused the murder of Satendar Singh in Sacramento, a 19-year-old gay Fiji man who was murdered by Russian immigrants. The Russian audience broke into cheers and applause as Lively described Singh's murder.
At his talk in Uganda, Lively added a new twist, blaming the 1994 Rwanda genocide on gay men.The anonymous blogger GayUganda attended the conference and listened in horror:
He [Lively] is a Conspiration Theorist. A person who forms a theory on causation, and then goes ahead to wrap all perception of his world around that theory. His theory explains all perceptions. Whether it is the gay agenda wrapped in the Nazi supremacy, or the macho gay men who caused the Rwanda Genocide. Anything that seems to question his theory is attacked, dismissed, irrelevant. And, if you dont believe him, you are of a reprobate mind, or you are a closet homosexual following the Homosexual agenda.

No. I am not joking. (I wish I was)
Gays and Pedophilia
The Rwandan Genocide wasn't the only red meat that Lively threw out at the conference. A blogger with the International Gay and Lesbian Human Rights Commission (IGLHRC) reports:
The gay movement has capitalized on teenagers with same-sex attraction, sending messages urging them to act on their impulses. Teenagers indulge in sex and then they get hooked.

Equating homosexuality with pedophilia, Lively argued that there is a whole network trying to keep young people in the movement, including "predatory homosexuals who are always out to satisfy their sexual desires."
This is very much in line with the charges that local Ugandan anti-gay extremists have made during previous acts of anti-gay vigilantism, when private LGBT Ugandan citizens were identified in the media with calls for their arrest or worse. When people like Scott Lively make claims like this, it goes straight to the worst fears that uninformed people have about gay people, despite the fact that social-science research clearly demonstrates gays are no more likely to molest children than straights.
But this slander has been effective in Uganda, forming one principle foundation for much of the public anti-gay vigilantism that Uganda has witnessed over the past several years. Stephen Langa, of Kampala-based Family Life Network and organizer of the conference, was quoted as far back as 2004 as saying:
FLN has also found out that homosexuality and lesbianism are spreading like wild fire in schools," Langa said.  "There is rape inside schools and sex among students themselves. We have also found incest and cases of teachers molesting children and a lot of abortions," he added.  Much of the promiscuity is germinating from viewing pornography in the media and the Internet and blue movies.  "If nothing is done to address the present state of affairs, the present generation of parents will find themselves having to bury their children instead of their children burying them," Langa stressed.
Conference leaders and Ugandan Law
Lively was asked about the current state of Ugandan law, which provides for a life sentence for homosexuality. Lively reportedly approved of the existing law, and endorsed adding a provision mandating forcing convicted gay men and women into ex-gay therapy. Conference speakers had called for such a law on the second day of the conference.
According to another report, Lively made the utterly unsupported claim that until "the gays took over the clinics" there were very effective treatments for homosexuality. In fact, there has never been any independent evidence based on long-term followup reviews to suggest that attempts to change sexual orientation have ever been "very effective," or even anything more than minimally so.
Another report had this comment on the conference participants view of Ugandan law:
At the end of the day, all the international presenters at the seminar commended Ugandans for taking a strong stand against homosexuality through their constitution, which criminalizes homosexuality, as well as through efforts like conferences that encourage parents and concerned citizens to come up with strategies against homosexuality.
Adding more fuel to the fire, GayUganda had earlier noticed that this apparent press release was posted on The Earth Times:
Kampala Anti-gay activists in Uganda Saturday formed a pressure group to discourage homosexuality, following a two-day conference of religious leaders, teachers and social workers in the capital Kampala.

The group, to be called the Anti-Gay Task Force, is intended to "fight against the spread of homosexuality and lesbianism in the country," spokesman for the group Stephen Langa told reporters. Same sex-relationships and marriages are illegal in Uganda, and human rights groups have criticized the government for harassing homosexuals.

The task-force said that it would one day "wipe out" gay practices in the African state.
The task force to "'wipe out' gay practices" was discussed again at the conference on Saturday, and conference organizers have called for a followup meeting in Kampala on March 15.
The threat to "'wipe out' gay practices" is not an idle threat in a nation that provides a life sentence for those convicted of homosexuality. Further, Uganda witnessed at least three separate campaigns of government sanctioned and media-led vigilantism between 2005 and 2007. The last spate of violence was sparked by a press conference of LGBT leaders calling on the nation to simply allow gays and lesbians to live in peace. The LGBT leaders at that press conference wore face masks out of fear of being identified.
This conference poses a very dangerous development in a country with such a volatile history in how it treats gays and lesbians.
Exodus International's Links To Scott Lively
This is the volatile environment that Exodus Board member Don Schmierer decided to join. Schmierer, who spoke during the first two days of the conference, is arguably most qualified person at the conference to speak on the ethics of forced conversions and criminalization of homosexuality. Media reports in Uganda and elsewhere have consistently identified him as being a member of Exodus' board, and so when he speaks and acts, it is seen as being on behalf of Exodus International.
Schmierer's participation at that conference, absent any other statement from Exodus' board and leadership, appears to constitute at least an implicit endorsement of that policy, if not overt endorsement. It has been nine days since we contacted Exodus International President Alan Chambers to ask for a statement on Schmierer's participation. We know Alan Chambers received our email because two days later he replied with a very brief and insubstantial off-the-record email. He has yet to offer any explanation for Schmierer's actions or Exodus policy on the record.
Schmierer isn't the only link between Exodus International and Scott Lively. In fact, there's a literal one right there on Exodus' web site. Exodus International maintains an extensive library of online articles. In the Exodus library, under the topic of "society", the Exodus web page maintains a link to Scott Lively's LeadershipU post based on "The Pink Swastika." The link from Exodus contains this blurb:
Homosexuality and the Nazi Party
The pink triangle, symbol of the "gay rights" movement, is familiar to many Americans. As the badge used by the Nazis to designate homosexuals in the concentration camps, the pink triangle perfectly expresses the message of "gay rights."
With such a direct link to Lively's article on the Exodus International web site, Exodus gives its endorsement to Lively's discredited historical theories. That approval is strengthened with the Exodus board member's participation alongside Lively in Uganda, as they call for forced conversions and blame the Rwandan massacre on gay men. This is particularly dangerous in an environment where gays and lesbians have been hunted, tortured, and forced into hiding during several spates of officially-sanctioned and media-led vigilantism — the very same dynamics, ironically, which led to the Rwandan genocide.
Click here to see BTB's complete coverage of recent anti-gay developments in Uganda.
Uganda Anti-Gay Conference: Day Two
Jim Burroway
March 6th, 2009
The Uganda anti-gay conference continues for a second day, with no further explanation on conference leaders' endorsement of a parliamentarian proposal to upgrade Uganda's anti-homosexuality law to include forced "therapy" on those who are convicted. Ugandan law already provides for a life sentence on conviction.
Exodus board member Don Schmierer has been a highly visible speaker at that conference. We contacted Exodus International President Alan Chambers expressing our concerns and seeking his comment a week ago, but his response was off the record and noncommittal. With Schmierer speaking at that conference for a second day — and as all accounts of that conference repeatedly identify him as an Exodus International board member — we eagerly await an official policy pronouncement from Exodus International on whether they support criminalization of homosexuality and the forced "conversions" of convicted gays and lesbians.
The blog of the International Gay and Lesbian Human Rights Commission (IGLHRC) continues its coverage of the Uganda conference. Schmierer was again the featured speaker for the morning session. Kasha Jacqueline was there, and relayed her observations to IGLHRC blogger Victor Mukasa:
The facilitators for the first half of the day were still members of the Ugandan organization Family Life Network, together with Don Schmierer, a member of the board of the American "ex-gay" organization, Exodus International.

The workshop started with a recap of the first day of the conference. Participants were asked to share what they had learned or what captured their attention. Kasha Jacqueline told me that the first participant had nothing else to say except, "Homosexuals are sick and dangerous." In response, she raised her hand and asked, "What disease was discovered yesterday that you claim they are suffering from?"

After someone claimed that homosexuality is unnatural, Kasha asked, "Who decides what is natural?" Schmierer responded directly to the second question saying that his role at the workshop involves teaching about family values; other facilitators would answer questions about homosexuality being unnatural later in the conference. For the rest of the morning, Schmierer continued with his teachings on family values and how to manage children in the family.
I would presume that when Schmierer pointed to "other facilitators [who] would answer questions about homosexuality being unnatural," he's referring to Scott Lively, a co-founder of virulent anti-gay extremist group Watchmen On the Walls and author of The Pink Swastika: Homosexuality in the Nazi Party,in which he writes that "the Nazi Party was entirely controlled by militaristic male homosexuals throughout its short history." At a Watchmen conference in Riga, Latvia in 2007, Lively claimed that gays were evil "followers of the Father of Lies." He further described gays as being "sick," claiming that gays don't really want to be gay but are trapped in the grip of a militant homosexual leadership. Earlier that year, Lively excused the anti-gay hate crime murder of Satendar Singh before an audience in Novosibirsk, Russia.
The IGHRC notes that a film was shown just before lunch featuring American ex-gays:
A film was shown during the session before lunch featuring "ex-gay" Americans testifying about how they were "cured" of homosexuality. All described abuse and violence in their families during childhood and poor relationships with one of their parents. All were "born again Christians" who had "healed" from homosexuality.

Participants were shocked to hear such testimonies for the first time. They asked questions like, "How long does it take for one to heal from homosexuality?" and "Does it hurt?" One of the "ex-homosexuals" on the film testified that he had a poor relationship with his father. This led him to wanting to be with men looking for a father's love. After the film one participant asked, "If he was looking for a father's love from men, how did those relationships turn sexual? Would he have become sexual with his own father had they had a good relationship?"
There are two possible films which may fit this description. One is the 2004 film "I Do Exist." That one features Noé Gutierrez, who has since denounced the ex-gay movement and says that he is no longer ex-gay. An earlier film, "It's Not Gay,"features Michael Johnston, who then headed Karuso Ministries. That film came out in 2000. In 2003, Johnston was forced to shut down his ministry after it was discovered that he had been hosting orgies with other men, taking drugs, and practicing unsafe sex without disclosing his HIV seropositive status. The American Family Association still sells "It's Not Gay," desipte Johnston's very public downfall. There are very few ex-gay films, and I can't think of any others which fit this description off hand. I'm trying to find out more about it, and will pass along what I've learned.
[Update: Another, perhaps more likely possibility for the film is the 2006 "Homosexuality 101," which was produced by NARTH president Julie Harren. It features Alan Chambers, Julie Harren, Mike Ensley (recently laid off as  Exodus Youth Analyst), Christine Sneeringer (head of Exodus-affiliated New Creations Ministry), and Jack Harren (Director of West Palm Beach, Florida's Family Ties ministry and, at that time, head of a local PFOX chapter). Of the three films, "Homoseuxality 101"  is the only one being sold by Exodus.]
The conference's afternoon session was given over to Caleb Lee Brundidge, of Richard Cohen's International Healing Foundation and the Phoenix-based Extreme Prophetic ministries, where he goes around to area mortuaries trying to raise the dead. So far, he reports no successes, which no doubt approximates his success rate as a counselor for Cohen's hug-and-cuddle cures for homosexuality. His presentation at Kampala appears to have been similarly unimpressive:
An LGBTI activist told me that Caleb was contradicting himself. "First he testified that he didn't have a good relationship with his father. Later, when a participant noted that there are a lot of homosexuals that she knows that come from great families and have good relationships with their parents, Caleb interjected and said that he had a great relationship with his father. That was contradictory!"
GayUganda sums up the mode of the conference:
[Stephen] Langa was the first to take the floor. A harangue. Uganda is going into total moral collapse. It is worse and more serious than economic collapse. Soon, the world will turn inside out and upside down, and homosexuals will be presidents….! You get the gist, hey? Rallying up the troops. Making sure that people get the message.

Don [Schmierer] handles prevention of homosexuality. Lee [Brundidge] is the ex-gay, and Scot [Lively] is the guy who handles advocacy. And Langa rallies everyone up. In apocalyptic, fire and brimstone terms. Question- it gets old when I am blamed for the worlds ills. So, thanks, but no thanks. And by the way, volunteers wanted for the formation of Homosexual Prevention Clubs in Uganda. Any takers?

…And he [Brundidge] then went ahead and described the steps to take in the Reparative Therapy. Much counseling, touching, listening, backsliding and some casting out of spirits.
Scott Lively takes the stage tomorrow. That's where the real fun begins.
Click here to see BTB's complete coverage of recent anti-gay developments in Uganda.
Anti-Gay Conference Kicks Off In Kampala
Jim Burroway
March 5th, 2009
The IGLHRC blog has someone at the conference, and Victor Mukasa has the goods:
The workshop began at 8:30 a.m. after a meeting between Stephen Langa, leader of Family Life Network (the Ugandan organization hosting the workshop), his American guest speakers and Ugandan members of parliament.

…Kasha Jacqueline told me that Stephen Langa was telling immense lies, claiming that gay rights activists recruit young people into homosexuality. Langa testified that he knows 2 girls at a particular boarding school who were given a lot of money by gay activists in Uganda to recruit their colleagues into lesbianism. He claimed that by the end of the year, they had managed to recruit 13 friends, all of whom were given money to recruit others.

Kasha was incensed by these claims: "To be sincere, I have spent a long time as a leader in the gay struggle in Uganda and sometimes we cannot afford to do our advocacy work because of lack of funds," she said. "How then can we give out money for recruitment. That's not logical and it is a huge lie he was telling to Ugandans."
Langa began his talk by saying that Uganda law, which provides a life sentence for those convicted of homosexual acts, isn't strong enough. This is also a country that has had three successive years of public witch hunts to root out LGBT people from among ordinary citizens — witch hunts which have included arrests, beatings, torture, and public humiliation. But Langa thinks that's not enough.
The rest of the day's conference appears to have been devoted to Don Schmierer's talk, which centers on the blame-the-parents view of homosexualty that dominates the American ex-gay movement:
The rest of the workshop was dominated by Don Schmierer, a member of the board of the American "ex-gay" organization, Exodus International. His presentation was focused around his understanding of family morals and values. He told participants that one of the biggest causes of homosexuality is the lack of "good upbringing" in families—children should be brought up in proper Christian ways.

He said that 56% of homosexuals experience abuse and violence in their families during their childhood. The abuse leads to pain, anger and hatred in the life of a child and this turns them into homosexuals. He emphasized that "good" family values play a big role in preventing homosexuality in children and encouraged parents to ensure that these values are observed in their families.
Got that? Children from families with "bad upbringing" become homosexuals. I guess children from good families grow up to be Don Schmierer. I'll take my family any day.
Caleb Lee Brundidge of Richard Cohen's International Healing Foundation and the Phoenix-based Extreme Prophetic ministries will be on tap for tomorrow. That will likely be a very entertaining, if not necessarily enlightening talk. Between beating pillows and the cuddle cure, and attempts to raise the dead — thus far, all attempts to do so have been unsuccessful — it's hard to predict what will happen.
Nazi revisionist and Watchmen On the Walls co-founder Scott Lively will be on tap to speak on Saturday. He is also the author of The Pink Swastika: Homosexuality in the Nazi Party, in which he writes that "the Nazi Party was entirely controlled by militaristic male homosexuals throughout its short history." If past behavior is any guide, that talk will be the highlight of the conference. We already know he agrees with Langa on one thing: Lively too, believes that all "homosexual advocacy" should be criminalized.
Click here to see BTB's complete coverage of recent anti-gay developments in Uganda.
Warren Throckmorton Speaks Out Against Uganda Conference
Jim Burroway
March 5th, 2009
The very same Ugandan online portal which broke the story about the three American anti-gay activists speaking at an anti-gay conference in Kampala has an update featuring comments by American psychologist Warren Throckmorton.
The Uganda Pulse web site originally broke the story on February 22, in an article which was little more than a press release by Stephen Langa of the Kampala-based Family Life Network. That article revealed that Nazi revisionist and Watchmen On the Walls co-founder Scott Lively, Exodus International board member Don Schmierer, and Caleb Lee Brundidge of Richard Cohen's International Healing Foundation will be conducting a seminar on homosexuality in Kampala beginning tomorrow today. Throckmorton's response appeared in the same online portal today, in an article whose title appears to identify Throckmorton as a gay activist:
…Throckmorton says that he believes it is a big mistake for these US people to go to Uganda and discuss prevention of homosexuality when they are not scientists and have no training to discuss these matters in a reliable or factual manner. He says people who are involved are not qualified to speak about the causes or change of homosexuality.

"None of them have any research on the topic or scientific qualifications to understand the research on the subject. They will be spreading old ideas about homosexuality which even Christian psychologists in the US and Europe have dismissed as without support," he says.

He says that one of the presenters has a significant problem with credibility. "Caleb Brundidge is affiliated with Extreme Prophetic here in the US. He leads groups to mortuaries to attempt to raise the dead! He believes God drops jewels and gold dust on worshippers but refuses to gain verification of these claims. He also claims he was gay and changed. Given his other claims, it is difficult to take any of his claims seriously.

I also believe it is dangerous for those who might struggle to admit their struggle in Uganda when it might land them in trouble with the authorities," he says in a commentary sent to our reporter after we broke the story of the Conference.

"Mr. Schmierer is a board member for Exodus International and he should not be promoting questionable theories of prevention in a country where just admitting being gay can lead to serious consequences," he adds.
In 2004, Dr. Throckmorton produced the ex-gay video "I Do Exist," which came about as an outgrowth of his association with PFOX. Since then, he has become increasingly critical of PFOX, NARTH and Exodus, and he has spoken against the particular form of ex-gay therapy known as "Reparative Therapy." He continues to support "sexual identity therapy" for those who request it, and he supports the right of providers to counsel their clients to "find congruence between religious beliefs and sexual feelings." Last year, Noé Gutierrez, the star of "I Do Exist," denounced the ex-gay movement, and said he now considered himself gay and Christian. "I Do Exist" is still available, Throckmorton says, on a limited basis.
You can read more about Throckmorton's criticisms of the Kampala conference here and here.
Click here to see BTB's complete coverage of recent anti-gay developments in Uganda.