Ugandan "Kill The Gays" Conference Ministry Peddling "How To Raise The Dead" Videos
Jim Burroway
October 4th, 2011
Patricia King, of Phoenix-based Extreme Prophetic ministries has a how-to video series on raising the dead that she's peddling for only $215.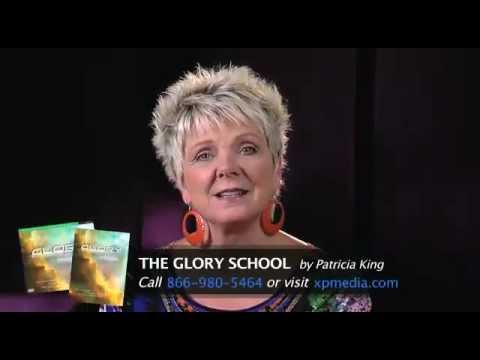 Extreme Prophetic last made the news in 2009, when one of their music ministers, Caleb Lee Brundidge, went to Uganda for an anti-gay conference with Holocaust Revisionist Scott Lively and Exodus International Board Member Don Schmierer. Extreme Prophetic, King, and Brundidge have refused to discuss their role in that fateful conference which kicked off nationwide pandemonium and calls for a law to kill gay people. The only statement they made was this: "As a ministry we do not have an official opinion on political policies."
Extreme Prophetic is an adherent to Seven Mountains Theology, which has been identified with C. Peter Wagner's New Apostolic Reformation movement. Brundidge is a techno-music rave-for-Jesus organizer for Extreme Prophetic. In one YouTube video, Extreme Prophetic Itinerant Melissa Fisher describes how she and Brundidge took a field trip to several Phoenix mortuaries trying to resurrect the dead. You can read about one man's lunch date with Brundidge here.
[Video via Joe.My.God]
Myths and Consequences: The True Impact of the Kampala Anti-Gay Conference
Jim Burroway
May 26th, 2010
One criticism of the coverage of the three American Evangelists who held their anti-gay Kampala Conference in March 2009 and its aftermath is over the inference that without the conference, we wouldn't be in this mess today. Critics of our coverage have charged that we have blamed Uganda's rampant homophobia on these American activists — a position we have never held. Holocaust revisionist Scott Lively, one of the principal American speakers who delivered his "nuclear bomb" at that notorious conference  has even played the race card: "It's racist to suggest that Africans have no will of their own to produce public policy to suit their own values."
While we do reject the notion that homophobia in Uganda is an American import, I think it is proper nevertheless to hold the three Americans — Lively, Exodus International board member Don Schmierer, and the International Healing Foundation's Caleb Brundidge — accountable for the conference and its aftermath. As many independent observers have noticed, this particular conference, with the unwieldy title "Exposing the truth behind homosexuality and the homosexual agenda," turned out to be — as I correctly feared when I first learned about it a week before it took place — the prime catalyst for the massive convulsion of anti-gay hysteria which followed and ultimately led to the tabling of the draconian Anti-Homosexuality Bill before Parliament.
Bishop Christopher Senyonjo is a rare straight allies for LGBT people in Uganda, and he's paid a very heavy price for his support. Last Friday, I asked him whether the link between the conference and the events following were overstated:
Jim Burroway: Over here in the US, we often get an unclear, distorted view of what's happening in Uganda. But when we look, we find that there have been a lot of outing campaigns in the 2006, 2007. To put things in perspective, did that conference really make things worse for LGBT people in Uganda? Or was it just that the rest of us in the Western world, we noticed it because we hadn't been paying attention before? Did it really make things worse?

Bishop Senyonjo: What we saw coming to the office, it made things worse. Because soon after that conference, we saw the introduction of the bill, you know what I mean? Because I think it was October something when Bahati came out with that bill, And we knew, I knew, different ones were at that conference that before the people come to speak to us, Lively and his company, they had also met with some members of Parliament and talked with them, even I think with the Minister of Integrity. So they had met with him and of course they spoke with someone in power behind them. Right? And not long after, this bill comes up.

Burroway: So, some of the people that you counsel, have they talked about their fears about the Anti-Homosexuality Bill?

Senyonjo: Oh yeah.

Burroway: Do you have any particular examples you can share without breaking anybody's confidentiality?

Senyonjo: Many, many are afraid, and they have been coming and talking to me about it. And they are afraid and would like to run out of the country. And that is something very difficult. They don't know how they can live in Uganda like that because their life will be in great danger, because they feel they cannot change what they are. And because many are losing their employment, we are trying to see that we can have some place where people can have what they call self-employment in a certain way so that they may not live a destitute kind of life. We're trying to do what we can, to have some possible room where you can have people, even if for a short time in a transition to allow them to see where they are going. Some people would need some shelter for some time, they could need transit to get to work…

Burroway: Because a lot of them loose their family, too, is that correct?

Senyonjo: Oh yeah. That's true. … so it is not easy. There is real fear of what is going to happen if this bill passed. And that is why many of us feel everything possible should be done to reject this bill.
Bishop Senyonjo was an eyewitness to all three days of the three-day conference, so I pressed him to talk more about Lively's talk –particularly Lively's assertion that homosexuality and Nazism are inextricably linked, and his blaming the Rwandan genocide on gays — but he was reluctant to touch those topics. "It creates a lot of unnecessary fears," he said. "It does, and we may probably not want to repeat those." Besides, he felt that those who attended the conference didn't place much weight to those two points, which surprised me because I thought that those were the most incendiary parts of the entire conference.
Instead, it turns out that the centerpiece message that came out of the conference was Lively's,  Brundidge's and Scmierer's reinforcement of the myth that gays recruit school children through child sexual abuse. That was the message which struck a particular chord in Uganda. Bishop Senyonjo concurred:
Burroway: One of the things that I keep reading in the newspapers in Uganda that are on the Internet is that there's a widespread belief that gay people are recruiting children in the schools, and then I heard basically Scott Lively say the same thing at his conference. Do you think that his talk helped confirm some of those fears that people have?

Senyonjo: Yeah. In fact, even myself, I was at one time accused that I was going to schools and trying to recruit, as it were, people into homosexuality, which is actually blackmail. And you can see, what are the intentions of these people to do this? …. People who will say this, they have very evil intentions which I don't understand. Because I don't go to schools to recruit young people. In each …. People develop into what they are, they know themselves whatever they are, what kind of sexual orientation they are. They are not being recruited into it.

Buroway: I know. I mean nobody recruited me.

Senyonjo: [Laughs] That's what I'm saying there's a lot of work we have to do in education. They threaten the parents, they say that people are going to schools trying to recruit their children into being gay or what?  This is not true, you know?
This reinforcement of the already prevalent myth — and it truly is a myth — is perhaps the worst legacy of the conference. As NPR's East African correspondent Gwen Tompkins reported last December:
Scott Lively's philosophies have been deeply internalized here among those who are proponents of the law, and for people who are listening to these public dialogues on homosexuality, they're hearing Scott Lively's words reiterated by Ugandan Evangelicals and others who are proponents of the bill. And they believe it to be Gospel. They believe it to be scientific fact, what they're listening to.
The Vanguard episode, "Missionaries of Hate," which premieres tonight on Current TV, further confirms the critical role that March 5-7 conference played in propelling this myth as "scientific fact."  Here is one exchange between Pepe Onziema of Sexual Minorities Uganda and Peabody-award winning reporter Mariana van Zeller:
Pepe Onziema: (SMUG) The conference basically introduced the idea that homosexuals, their agenda is to recruit children into homosexuality.

van Zeller: So before this conference this concept didn't really exist in Uganda?

Onziema: No.
The truth is, despite Pepe's recollection, this allegation didn't originate with the conference. I've seen these allegations in Uganda media long before the conference took place. But Pepe's faulty memory reinforces what NPR's Tomkins reported, that because those prior suspicions are now regarded as "scientific fact," the March 5-7 conference has now been thoroughly associated with being the origin of the charge. Where before, the myth was passed on as rumor, this conference led by three American "experts" elevated this rumor to "fact." Human rights advocate Julius Kaggwa told van Zeller confirms, "The theme of this conference was the gay agenda and the gay agenda was that there is a massive recruitment of school children into homosexuality." He added:
There is a culture of fear among gay people and among non-gay people. I mean the non-gay people are fearing that the gay people are invading our culture and want to recruit children into this thing. The gay people are scared because there's a massive onset of hatred, if you look like you're gay then you might be arrested, you might get mob justice, you might just get assaulted. So there is generally fear on every front.
And to match what Bishop Senyonjo told me about his clients' fears in the conference's aftermath, van Zeller followed the story of "Long Jones," a gay man who was arrested by police following the conference. Because of the conference, he said, "people became more out and spying and mentioning others."
As we noted yesterday, van Zeller talked to Scott Lively, who admitted that he knew that Ugandan lawmakers were considering new legislation to "strengthen" their already draconian anti-homosexuality law (life imprisonment is already the current penalty, depending on how it is prosecuted). And as we have reported multiple times, the three Americans also met with Ugandan members of Parliament as part of their tour in March, 2009.  Van Zeller also spoke with MP David Bahati, who introduced the Anti-Homosexuality Bill into Parliament. She asked him why he wrote the bill. His response:
I did that for the sake of protecting our children. Here in Uganda we have a problem of people promoting homosexuality, especially using money and materials to recruit young people.
And we know exactly where he got his "facts" from.
"Missionaries of Hate" airs Wednesday on Current TV at 10:00 EST. A preview is also available on Hulu.
(See also part 1 and part 2 of our talk with Bishop Senyonjo.)
Missionaries of Hate: Where Killing Gays Is the "Lesser of Two Evils"
Jim Burroway
May 25th, 2010
Wednesday night's premiere of the Vanguard documentary "Missionaries of Hate" represents the most complete video record so far of the past year's anti-gay turmoil in Uganda that began when three American Evangelical held an anti-gay conference in Kampala in March, 2009. That conference set the stage for a long, drawn-out anti-gay convulsion that rocked the nation and ultimately led to the introduction of the draconian Anti-Homosexuality Bill into Parliament.
Reporter Mariana van Zeller interviewed most of the key players in the drama that we've been following closely for the past year, including the bill's sponsor MP David Bahati, Ugandan pentecostal pastor Martin Ssempa, and many LGBT people who were most directly affected by the conference and its aftermath. But for me, the most riveting interview came near the end of the program when Mariana sat down with Scott Lively:
van Zeller: Do you then support the rest of the bill if you remove the death penalty part of it?

Lively: I would not have written the bill this way. But what it comes down to is a question of lesser of two evils. What is the lesser of two evils here? To allow the American and European gay activists to continue to do to that country what they've done here? Or to have a law that may be overly harsh in some regards?  I think the lesser of two evils is for the bill to go through.
Maybe this explains why Lively has decided to go on the offensive, so to speak.
Lively also admits that he knew they wanted to introduce a "strengthened" anti-homosexuality bill before he conducted his anti-gay conference in Kampala alongside Exodus International board member Don Schmierer and International Healing Foundation's Caleb Brundidge. He says however that he didn't know what the new bill would contain. The earliest draft of the bill that we have been able to find was one dated April 20, about six weeks after the conference. The Anti-Homosexuality Bill was introduced into Parliament on October 15.
One of the producers provided me with a preview of the documentary, and apart from a very few minor quibbles I cannot recall any other report in print or video which delves so completely and thoroughly into the aftermath of the infamous March 2009 anti-gay conference. Martin Ssempa's bombastic presence looms large in the documentary, where we learn that his much-mocked predilection for showing gay porn was far more widespread than first reported. In fact, I lost count of the number of times he brought out his trusty laptop. We also see brief interviews with MP David Bahati who introduced the bill into Parliament (He believes that God chose Uganda for this battle), and we see footage of Lou Engle's rally earlier this month on a sports field at Makarere University.
But most importantly, we see the effects of the bill through the eyes of LGBT people living in Uganda, some of whom were outed in the newspapers, experienced death threats, were arrested by police and beaten, and driven from their homes by their neighbors. Almost all of them remember the March 5-7 conference as the key instigator of the anti-gay hysteria that swept the nation last year. Referring to the three American evangelicals who lead that conference, Julius Kaggwa asked aloud, "I wonder if they are aware of just how much damage their visit caused?"
Whether they have been aware of it up until now, this documentary will leave no doubts about their culpability from today forward.
"Missionaries of Hate" airs Wednesday on Current TV at 10:00 EST.
Update: A preview of "Missionaries of Hate" is also available on Hulu.
Scott Lively Endorses "Revised" Ugandan Bill. Do Exodus And Cohen?
Jim Burroway
January 10th, 2010
Scott Lively issued a statement dated today saying that he now supports the "revised" Anti-Homosexuality Bill. We have no idea what the revisions might be. Media reports indicate that it's merely an elimination of the death-penalty provision, leaving the life imprisonment aspect intact, which is hardly an improvement given the prospect of spending the rest of one's life rotting away in a Ugandan prison. Lively indicates that there is a forced conversion option, which would please him to no end. Of course, without knowing what the text of the "revised" bill might be, we have no way of verifying any of his claims which must be taken with a grain of salt.
In the lead-in to his statement, Lively says:
"I can\'t say that I necessarily agree with every element of the revised bill, but I believe this revision is an acceptable compromise under the circumstances and well within the prerogative of a civilized sovereign nation"
The bill, as currently written, has the following provisions:
It expands the definitions for homosexual acts, making conviction easier. Current law requires evidence of penetration. The new law would expand the definition of homosexual activity to"touch(ing) another person with the intention of committing the act of homosexuality." Touching itself is defined as "touching—(a) with any part of the body; (b) with anything else; (c) through anything; and in particular includes touching amounting to penetration of any sexual organ. anus or mouth."
Affirms Uganda\'s lifetime imprisonment for those convicted of homosexuality.
Defines a new crime of "aggravated homosexuality" for those who engage in sex with someone under the age of 18, who are HIV-positive, who is a "repeat offender" (so broadly defined as to include anyone who has had a relationship with more than one person, or who had sex with the same person more than once), or who had sex with a disabled person (consensual or not). The penalty for "aggravated homosexuality" is death by hanging.
Requires anyone arrested on suspicion of homosexuality to undergo HIV testing to determine the individual\'s qualification for prosecution of "aggravated homosexuality."
Criminalizes "attempted homosexuality" with imprisonment of seven years.
Criminalizes "promoting" homosexuality with fines and imprisonment of between five and seven years. This overly-broad provision would criminalize all speech and peaceful assembly for those who advocate on behalf of LGBT citizens in Uganda . It could also be used against anyone extending counseling or otherwise aiding gay people. It would also criminalize any attempt to repeal or modify the law in the future, as those moves could also be seen as "promoting" homosexuality.
Criminalizes the act of obtaining a same-sex marriage abroad with lifetime imprisonment.
Adds a clause which forces friends or family members to report LGBT persons to police within 24-hours of learning about that individual\'s homosexuality or face fines or imprisonment of up to three years.
Labels landlords and hotel owners as proprietors of "brothels" and penalizes them with five to seven years imprisonment for renting to LGBT people.
Adds an extra-territorial and extradition provisions, allowing Uganda to prosecute LGBT Ugandans living abroad.
Voids all international treaties, agreements and human rights obligations which conflict with this bill.
Since Lively has lent his endorsement to a revised version of this bill apparently sight unseen. Assuming the death penalty is stricken and the alternative to rotting away the rest of one's life in a dank Ugandan prison is the false "choice" of forced conversion, it is incumbent upon him to answer which of these provisions he thinks are "well within the prerogative of a civilized sovereign nation"?
Let's face it, Scott Lively is irredeemably evil, fully earning his three spots on the Southern Poverty Law Center's list of anti-gay hate groups. But what about the others? Exodus International board member Don Schmierer and International Healing Foundation's Caleb Lee Brundidge cast their lot with Lively when they agreed to speak on the same platform with him. They haven't fully condemned his continuing agitation in Uganda for a bill that he calls "a step in the right direction." And, more importantly, they haven't condemned Scott Lively's hate-filled vendetta itself.
In fact, when Exodus International removed their link to Lively's online condensed version of The Pink Swastika (which blames gays for Nazism and the Holocaust), they kept the tantalizing title "Homosexuality and the Nazi Party" which a quick Internet search lands the unsuspecting searcher onto Lively's exercise in Holocaust revisionism. As for the link, Exodus now explains, "This opinion article by Scott Lively from 1995 is no longer offered by Exodus International." Why not? Is it because they suddenly found Lively's article objectionably after having provided that link since at least 2005? Or is it just because the "research" is out of date or that it's no longer hosted on LeadershipU's web site? Nobody knows and Exodus appears satisfied with that ambiguity. As of tonight, it's still there. International Healing Foundation's Richard Cohen hasn't denounced Lively either for that matter.
Since they have not unambiguously disentangled themselves from Lively himself, their reputations remain entangled in his ongoing meddling in Uganda's legislative process. And with that entanglement, they need to answer these questions: Do they agree than any part of this bill is a step in the right direction? If so, which parts?
Now more than ever, it is incumbent on Exodus president Alan Chambers, Cohen, Brundidge and Schmierer to fully and resolutely condemn Scott Lively and the other provisions of this bill, and issue a full apology to the LGBT citizens of Uganda who are suffering from the public vigilante campaigns which their conference sparked. They need to do this now before the idea of a "revised" bill being acceptable gains any further ground. It is long past time for them to call out evil by name.
But as I said, I doubt they will. To date, none of them have shown the integrity, the guts, nor the authentic witness of the Christian faith that they claim to hold so dear. Unless they separate themselves completely, forcefully, and without reservation from this unconscionable mess, Uganda will forever be their legacy and their cowardly silence will become the indelible image of Christ seen by LGBT people the world over. And thousands of Ugandans — and many more thousands of Americans — will never forget it.
Click here to see BTB\'s complete coverage of recent anti-gay developments in Uganda.
My lunch date with Caleb Lee Brundidge
Ted Cox
December 22nd, 2009
The last few weeks, media outlets have lit up over Uganda's proposed "Anti-Homosexuality Bill" of 2009. In case you have been living under a rock for the last month, here's the Cliff's Notes version: Ugandan legislators will soon vote on whether the government will execute HIV-positive men, imprison people for three years for not reporting homosexual activity and for seven years for supporting gay rights or providing services to gays and lesbians.
Last week, while following the story on Box Turtle Bulletin, I was shocked to see a familiar face in several related posts. Caleb Lee Brundidge, a staffer at "sexual reorientation coach" Richard Cohen's International Healing Foundation, attended a Uganda anti-homosexuality conference organized by the Family Life Network. Brundidge was photographed eating lunch with American holocaust revisionist Scott Lively, Exodus International board member Don Schmierer and Family Life Network's Stephen Langa.
I was surprised because I had met Brundidge the month before his Uganda trip. In fact, I asked him out for lunch. Let me explain:
I'm a straight dude who went undercover in so-called "ex-gay" programs. In February, I attended Journey into Manhood, an intense, 48-hour "experiential" retreat designed to help "same-sex attracted men" (SSA-men, in the lingo) become straight. Brundidge was a "Man of Service", one of the lower-level volunteers who supported the senior staffers, called "Guides", leading the weekend.
JiM staff employed all sorts of odd exercises intended to initiate us into the elusive world of masculine heterosexuality. To become straight, for example, men reenacted traumatic childhood memories and engaged in the holding-touch therapy pioneered by Cohen. (JiM co-founder Rich Wyler, a Brigham Young University public relations graduate and Certified Life Coach, is listed on IHF's referral therapist page.)
One exercise, called Clearing, is a conflict-resolution technique where two men stand facing each other while grasping a gnarled wooden walking stick and verbally work out the issues they have with each another. Step 1: Physically describe the person. Step 2: Verbalize the story I tell myself about him. Finally, to resolve the conflict, staffers encouraged us to arrange later one-on-one time to speak with our fellow clear. Most men couldn't hold back the embarrassed grin as they asked, "Would you have lunch with me today?"
I picked Brundidge for Clearing. I didn't have an issue with him. Rather, he didn't look like any of the other men attending the weekend. Brundidge's long dreadlocks, tattoo-covered forearms and, yes, his dark skin—he's an African-American man—distinguished him from the clean-cut, tattoo-free Anglo men attending the retreat. Clearing was my chance to speak with the one guy who didn't look like everyone else.
Our clearing session was awkward. I followed the protocol explained by camp staffers while Brundidge shifted back and forth on his feet and kept looking away. Finally, I asked him to have lunch. He accepted.
OK, there was a personal reason behind my selecting Brundidge for Clearing. See, I love tattoos. At the time, I had two large tattoos hidden safely under my short-sleeve shirt. I wanted a third somewhere on my forearms, but I was freaked out about how visible ink could hinder my future employability. I wanted to know how Brundidge dealt with people's reactions.
Brundidge found me at lunch and we talked about our ink-work. He told me how people were often shocked to learn he's Christian. But, he sees that as a lesson they can learn about being quick to judge.
"You can't choose how people will react," he told me through bites of food. "You can only be true to yourself and to God."
Brundidge sure doesn't look like a stereotypical Christian, and he doesn't worship like one, either.
He writes techno worship music, he said. He spins bass-heavy praise music at Club Mysterio, which, if you ignore the cry to "Awaken your hearts to God" coming through the microphone, looks like a tame rave. YouTube videos reveal strobe lights, glo-sticks and teenagers writhing to his music. (Brundidge can also be booked for weddings and high school functions, by the way.)
I would learn after the retreat that Brundidge's involvement with Phoenix-based Extreme Prophetic Ministries included not only throwing raves-for-Jesus, but raising the dead. In another YouTube video, Extreme Prophetic Itinerant Melissa King describes how she and Brundidge took a field trip to several Phoenix mortuaries asking if they could resurrect the deceased. I'm guessing they didn't have much luck.
I didn't speak to Brundidge again until last week, after I had learned he traveled to Uganda to participate in the Family Life Network conference.
In his write-up in the summer 2009 IHF newsletter (PDF: 7MB/12 pages), Brundidge gives few details about the trip. He addressed the Ugandan Parliament, the Family Life Network conference and a church. He spoke on the radio and was interviewed by a newspaper. He describes his speech to Parliament as an effort "to help them understand a more compassionate response to anyone who experiences SSA."
They must have missed that message. How could they get the message when Brundidge himself writes this about the situation in Uganda:
"As I mentioned, homosexual behavior is illegal and punishable by life in prison or even death. They have fear to go [sic]. On the other hand, the word is out on the street to the young people: If you want to make good money, pretend to be 'gay.' Why? Gay activists are recruiting impoverished young boys and girls, offering them money to impersonate homosexuals. 'Just tell people you are gay and we\'ll pay you money.' In this way, they are trying to skew the data regarding the numbers of people who are homosexual."
In April, the month after Brundidge and company participated in the Family Life Network Conference, Ugandan legislators began drafting a bill to execute gays.
I e-mailed Brundidge last week, and, after identifying myself as a writer, asked him what he felt about all this. He referred me to the statement on IHF's website. I pressed him in a follow-up e-mail. After all, didn't he see how his "gays can change if they want to" message may have influenced the proposed legislation?
His reply, again, was brief:
"I really don't have anything to say. What I shared is listed on the website on IHF. Thank you for emailing and giving me a opportunity to share. I believe you got a chance to get to know me at JIM so you know my heart is the heart of God. That is Love for all people."
Up until now, Brundidge was relatively unknown in ex-gay circles. My guess is Brundidge's race played a factor in his selection to travel to Uganda. Again, from his write-up:
"Upon my arrival, I was greeted by my host Stephen Langa…. He said, 'Welcome home my brother.' I was truly home! I saw my mother\'s face in many women."
I made several attempts to get a comment from Cohen. He didn't return my calls or e-mails. My guess is he stands to benefit financially from mandatory conversion therapy also being considered in Uganda; Brundidge has facilitated IHF's TLC seminar and could easily hold similar—or even more intense—events there in the future.
This whole mess in Uganda is an example of how ex-gay ministries play both sides of the field: Brundidge and company speak of love and tolerance and being true to yourself while simultaneously spreading paranoia about gay activists recruiting children. They then feign shock when countries like Uganda draft "kill the gays" legislation.
Leaders of the ex-gay movement still don't see how they are pawns in the hands of people like Don Schmierer and Scott Lively. Ex-gays and their "people can choose to change" message are used to justify punishing those who choose not to. When will ex-gays wake up and take a stand against the very people who want to see them dead?
I was certainly affected by my lunch conversation with Brundidge. The month after I returned home from JiM, I got a tattoo on my right forearm. Who cares if someone doesn't like it?
Ted Cox is a free-lance writer from Sacramento, California. He was interviewed earlier this month by Sena Christian at AlterNet about some of his experiences from attending a retreat with Journey Into Manhood.
Click here to see BTB\'s complete coverage of recent anti-gay developments in Uganda.
Seven Mountains Theology At the Heart of Uganda's "Kill Gays" Bill
Jim Burroway
December 4th, 2009
Yesterday, Warren Throckmorton began delving into the "Seven Mountains" theology that has surfaced in investigations into American Evangelical ties to the current Anti-Homosexuality Act which has been put before Uganda's Parliament. Today, Bruce Wilson, of the New Apostolic Reformation Research Group, has published a major exposé on extensive ties between those behind Uganda's latest draconian proposal and American Evangelicals. Again, "Seven Mountains" theology appears to be at the core.
According to news reports, the Anti-Homosexuality Act was tabled before Parliament on October 14, but that wasn't the first time discussions surrounding the proposal occurred in the chamber. A transcript of Parliamentary proceedings from April 29, have come to light which show MP David Bahati first introducing the bill before Parliament. This is likely to have been similar to the draft dated April 20, 2009 that we obtained in September. (The current bill is dated September 25.) According to the Parliamentary transcript, the Speaker noted several distinguished visitors in the gallery before turning the floor over to MP Bahati:
Let us hear from hon. Bahati. In connection with the motion he is moving, we have in the gallery Apostle Julius Peter Oyet, Vice-President of the Born Again Federation; Pastor Dr Martin Sempa of the Family Policy Centre; Stephen Langa, Family Life Network; hon. Godfrey Nyakaana; the Mayor of Kampala City Council; Julius, a young boy who was sodomised, and his mother. His story has been in the press. They are all here in the gallery. Please, let us deal with them so that they can leave. There is also George Oundo who came out to speak against homosexuality. Please, let us balance the public good and our good since all of them are important. We shall do them all very quickly. Hon. Bahati.
For longtime BTB readers, many of these names are familiar. Stephen Langa organized the anti-gay conference in Kampala in March featuring three American Anti-Gay activists which ultimately kicked off this latest round of anti-gay vigilantism and, eventually, this bill. Martin Ssempa has enjoyed close ties with many American Evangelicals, most notably Saddleback Pastor Rick Warren. Ssempa has used the latest anti-gay furor to exact revenge against rival pastors by accusing them of homosexuality. Those accusations were unfounded, and Ssempa himself is the subject of a police investigation for filing false reports. George Oundo is the unstable so-called "ex-gay" who participated in several acts of vigilantism in the media.
But one name we haven't paid much attention to — and should — is that of the self-designated "Apostle" Julius Peter Oyet. He's vice-president of the Born Again Federation, and umbrella group of some 10,000 Ugandan Pentecostal churches. He is also head of Lifeline Ministries. According to Throckmorton and Wilson, Oyet has gained favor and influence with Uganda President Yoweri Museveni for going to Northern Uganda and praying over territory once controlled by the rebel Lord\'s Resistance Army. His prayers reportedly resulted in the "miraculous" return of hundreds of child soldiers abducted by the LRA, as well as other fantastic stories of miraculous healings, cleansing of poisoned rivers, casting out demons, and the like.
Oyet is an adherent to "Seven Mountains" theology, a Dominionist theology that calls upon Christians to "establish the Kingdom of God on earth" by claiming possession to "the Seven Mountains of Culture namely: Business, Government, Religion, Family, Media, Education and Entertainment."  Warren Throckmorton explains:
This viewpoint seems to be quite popular among those who follow C. Peter Wagner\'s New Apostolic Reformation. Wagner is the Presiding Apostle for the International Council of Apostles, a subsidiary of Global Harvest Ministries which admits new apostles by invitation only.

Wagner\'s 2008 book Dominion: How Kingdom Action Can Change the World, is described by the publisher as an exploration of "the biblical roots of dominion theology." According to Wagner, the task of the church is less about individual salvation and more about taking dominion over the culture by reclaiming seven domains: family, business, arts & entertainment, government, media, education, and religion.
Perhaps not so coincidentally, Caleb Lee Brundidge, one of the speakers at that anti-gay conference at Kampala last march, is a member of a group called Extreme Prophetic, which also adheres to Seven Mountains theology.
Bruce Wilson's report at Talk to Action takes up the thread from there:
Some observers have wondered if Purpose Driven Life author and mega-evangelist Rick Warren has had a role in the globally controversial bill, especially because of Warren's close association with Ugandan anti-gay activist Martin Ssempa and, more broadly, because Warren has refused to denounce the anti-gay bill.

To little notice, a charismatic network overseen by Warren's doctoral dissertation advisor, C. Peter Wagner, has played a major role in politically organizing and inspiring the Ugandan legislators who have spearheaded the anti-gay bill.

Wagner is the Convening Apostle in a movement of charismatic networks which has extended its reach from the United States to Uganda, and worldwide. Under its umbrella of authority are virulently anti-gay apostles in the United States and Uganda including Lou Engle of TheCall, who led thousands of young people in a twelve hour November 1, 2008 stadium rally in support of California's anti-gay marriage Proposition Eight.

The San Diego event closed with Engle, a member of Wagner's inner circle of "prophets," calling for Christian martyrs. Peter Wagner heads the New Apostolic Reformation, which he openly touts as an effort to take Christian dominion over the globe by putting "born again" believers around the world under the authority of these apostles and prophets.

Both C. Peter Wagner and Rick Warren want to transform the world, and both have proclaimed the advent of a second Reformation. Wagner calls it the New Apostolic Reformation, while for Rick Warren this is a "purpose driven" effort powered by Warren's global P.E.A.C.E. Plan. In Uganda both visions for societal transformation appear to include the categorical elimination of homosexuality – by any means.
The word "transform" is key. Wilson identifies Julius Oyet as a one of Wagner's Apostles, and is featured in one of the movement's Transformations series of video documentaries. Wilson says these videos "depict cities and even whole nations transformed to earthly utopias when charismatic Christians take control of societal structures and government." The "Transformations" ideas promoted these videos have spawned Transformation organizations around the world, including the International Transformation Network
Oyet is also identified as being the head of the Uganda division of the College of Prayer International. BTB readers may recall from last month that MP David Bahati, who introduced the Anti-Homosexualty Act into Parliament, and MP Benson Obua-Ogwa, identified as one of the bill's cosponsors, are core members of the College of Prayer International's Uganda branch. They were appointed as two of eight MP\'s to serve on the Christian "servant leadership team" in Parliament for three years.
Some parts of Wilson's report covers some of the same ground that we've reported, but his well-researched report goes much deeper than anyone has been able to accomplish so far. He does an excellent job of not only tying it all together, but demonstrating how Seven Mountains theology works, as adherents seek to infiltrate the seven spheres of cultural influence — particularly the governmental sphere. He also documents the close ties that these groups have with the President and First Lady of Uganda. For example:
A March 8th, 2007 news release, hosted on the official web site of Republic of Uganda State House, reveals the extent to which the Transformations model is being integrated into Ugandan government policy:

"President Yoweri Museveni and his wife Mrs. Janet Museveni today hosted at State House, Nakasero 2 officials of California based Harvest Evangelism. Founder and President of Harvest Evangelism Mr. Ed Silvoso was accompanied by Mr. Graham Power." According to the release, the Musevenis discussed with Silvoso and Power "issues pertaining to investment opportunities in the country particularly road construction and the development of infrastructure."

Ed Silvoso is an apostle in C. Peter Wagner's International Coalition of Apostles and is CEO of the International Transformation Network (ITN). Janet Museveni has spoken at several Transformation conferences around the world including one hosted by Silvoso's Argentina-based ministry.
So now we see how Peter Wagner's "Seven Mountain" theology is having a very real impact in Uganda. And with Rick Warren as Wagner's protegé, Warren's refusal to take a stand on the impending disaster in Uganda is starting to make sense. One would think that denouncing such a draconian attempt at criminalization would be easy to denounce, but Warren can't find it in his heart to do so.
The more we look at the ties between American Evangelicals and Uganda's political leadership, the more we see the true nature of what the American Evangelical movement has in store for LGBT people if they get their way. One Uganda pastor called the proposal "genocide." That's an extreme word describing an extreme situation. But the more we learn, the more it looks like it's not hyperbole after all. This is real.
Click here to see BTB\'s complete coverage of recent anti-gay developments in Uganda.
International Healing Foundation Issues Statement On Uganda
Jim Burroway
December 3rd, 2009
Rachel Maddow finally got a statement from Richard Cohen's International Healing Foundation about Uganda's proposed death penalty for LGBT people under certain circumstances:
Caleb Lee Brundidge was one of three American anti-gay activists participating at a conference in Kampala last march which led to the current crisis there for LGBT people. Other American anti-gay activists participating were Holocaust revisionist Scott Lively and Exodus International board member Don Schmierer. Rachel also read portions of a statement from Scott Lively which we already covered last Saturday. Don Schmierer belatedly signed on to the November 16 letter from Exodus condemning the Ugandan legislation. His signature was appended just this past Tuesday.
The portion of IHF's statement that Rachel Maddow read was brief:
We condemn any harsh and extreme punishment of persons who identify as homosexual or who engage in homosexual behavior. Instead, we advocate education and counseling for those with unwanted Same-Sex Attraction.
We don't know whether this is the entire statement or not, as it can be found nowhere on the International Healing Foundation's web site. You can find plenty of sales clutter, but no statement.
What we do have is a typically vague non-statement. What is "harsh and extreme punishment"? The death penalty? Lifetime imprisonment? Any imprisonment? And what do they advocate for those who don't have unwanted "Same-Sex Attraction"? (Note the capitalization; it's Richard Cohen's terminology, often abbreviated as SSA, to indicate that he believes that homosexuality is a mental illness.) What they do advocate is left unclear.
If the International Healing Foundation is at all familiar, it is chiefly because of Richard Cohen's unorthodox methods to "cure" homosexuality, which include "touch" or "holding" therapy. On March 23, 2002, Richard Cohen was permanently expelled from the American Counseling Association for multiple ethical violations. He now practices as an unregulated "coach."
Caleb Lee Brundidge is also associated with Extreme Prophetic in Phoenix, AZ. Extreme Prophetic refused to condemn the proposed Ugandan legislation, saying "As a ministry we do not have an official opinion on political policies." Grove City College professor Warren Throckmorton notes the inconsistency behind that statement, since Extreme Prophetic's stated mission is to "take over spheres and adminstrate them for the glory of God." Among those spheres of influence is the political sphere. Extreme Prophetic's own theology makes a mockery of their statement.
Brundidge himself has maintained complete silence.
Click here to see BTB\'s complete coverage of recent anti-gay developments in Uganda.
Take Action: Tell Uganda To Respect Human Rights And Dismiss the Anti-Homosexuality Bill
Jim Burroway
October 19th, 2009
The International Gay and Lesbian Human Rights Commission has issued an Action Alert, asking everyone to write to the Ugandan authorities to express your concern about their latest attempts to criminalize homosexuality and institute the death sentence in certain circumstances.
According to the text of the bill introduced in the Ugandan Parliament last week, the new law would:
Reaffirm the lifetime sentence currently provided upon conviction of homosexuality, and extends the definition from sexual activity to merely "touch[ing]

another person with the intention of committing the act of homosexuality."

Create a new category of "aggravated homosexuality" which provides for the death penalty for "repeat offenders" and for cases where the individual is HIV-positive.
Criminalizes all speech and peaceful assembly for those who advocate on behalf of LGBT citizens in Uganda with fines and imprisonment of between five and seven years.
Criminalizes the act of obtaining a same-sex marriage abroad with lifetime imprisonment.
Adds a clause which forces friends or family members to report LGBT persons to police within 24-hours of learning about that individual's homosexuality or face fines or imprisonment of up to three years.
Adds an extra-territorial and extradition provisions, allowing Uganda to prosecute LGBT Ugandans living abroad.
According to the IGLHRC, the bill's impacts are wide-ranging:
The bill effectively bans any kind of community or political organizing around non-heteronormative sexuality. It will lend itself to misapplication and abuse, and implicitly encourages persecution of LGBT people by private actors. HIV prevention activities in Uganda, which rely on an ability to talk frankly about sexuality and provide condoms and other safer-sex materials, will be seriously compromised. Women, sex workers, people living with AIDS, and other marginalized groups may also find their activities tracked and criminalized through this bill.
The IGLHRC provides contact information (email and phone numbers, where available) and a sample letter. You can also send a letter to Exodus, the International Healing Foundation, and Abiding Truth Ministries, as well as  and demand that they speak out on the latest outrage which stems from their representatives' participation in a three-day anti-gay conference in Kampala. The currently proposed anti-homosexuality bill is a direct result of that conference put on by Exodus International board member Don Schmierer, Abiding Truth Ministry's Scott Lively, and International Healing Foundation's Caleb Lee Brundidge. For more information on the role their activists played in this latest outrage, please see the links to our coverage at the end of this post.
Please send your letter to:

President Yoweri Kaguta Museveni
State House Nakasero
email: info@statehouse.go.ug

Prime Minister Apollo Nsibambi
email: ps@opm.go.ug

Speaker of the Parliament
Edward Ssekandi Kiwanuka
email: speaker@parliament.go.ug

Minister of Gender, Labour, and Social Affairs
Honorable Opio Gabriel
email: ps@mglsd.go.ug

Chair of the Uganda Human Rights Commission
Med Kaggwa
email: uhrc@uhrc.ug

Directorate for Ethics and Integrity
email: info@dei.go.ug

Chair of the Uganda Diplomatic Human Rights Working Groups
Mathisen Gørild
email: gorild.mathisen@mfa.no

Please also send a copy to:
Ambassador to the Republic of Uganda Embassy of the United States of America
Jerry P. Lanier
email: kampalawebcontact@state.gov

IGLHRC
email: communications+action.alert@iglhrc.org

Send an email and fax to:
Ambassador to the US
Perezi K. Kamunanwire
Fax: 1-202-726-1727
email: pkamunanwire@ugandaembassyus.org

Dr. Ruhakana Rugunda
Permanent Representative of the Republic of Uganda to the United Nations
336 East 45 Street
New York, NY 10017
Tel: 1-212-949-0110
Fax: 1-212-687-4517
email: ugandaunny@un.int

Sample Letter

Your Excellencies:

I am writing to express concern about legislation that would severely restrict the rights of Ugandan citizens, including lesbian, gay, bisexual, and transgender (LGBT) people and their defenders, in direct contravention of domestic and international law. The Anti-Homosexuality Bill of 2009 would not only reaffirm penalties for homosexuality, but would criminalize the "promotion of homosexuality," including funding and sponsoring LGBT organizations and broadcasting, publishing, or marketing materials on homosexuality. Any person in authority who fails to report known violations of the law within 24 hours will also be subject to a significant fine and up to 3 years in prison – even when this means turning in their colleagues, family, or friends.

The negative repercussions of the bill in Uganda will be immediate and severe. It effectively bans the free association and expression that are necessary for a flourishing civil society, and creates a climate of fear and hostility that undermines the citizenship and solidarity of all Ugandans. It will lend itself to misapplication and abuse, and implicitly encourages persecution of LGBT people by private actors. Effective HIV prevention activities in Uganda, which rely on an ability to talk frankly about sexuality and provide condoms and other safer-sex materials, will be difficult, if not impossible.

The Anti-Homosexuality Bill violates National Objective 5(2) of the Ugandan Constitution, which provides that "the State shall guarantee and respect the independence of non-governmental organizations which protect and promote human rights." Moreover, it directly violates the right to equality and freedom from discrimination (Article 21), the right to privacy (Article 27), the right to freedoms of speech, expression, association, and assembly (Article 29), the protection of minorities (Article 36), and the protection of civic rights and activities (Article 38) to which all Ugandans are entitled. It also violates the African Charter on Human and People's Rights, the International Covenant on Civil and Political Rights (ICCPR) and other international human rights treaties to which Uganda is a party. This bill undermines Uganda's commitment to the international human rights regime and threatens the basic human rights of all its citizens.

The Bill's revocation of fundamental rights would also seriously undermine the country's reputation and credibility in the international arena. Because it claims jurisdiction over Ugandans who violate its provisions while outside of the country, the Bill will strain Uganda's relations with regional and international partners.

While people may hold differing opinions about sexual orientation and gender identity, the legislation before Parliament is an ineffective and fundamentally illegal way to express opposition to a minority group. In recognition of the importance of a diverse, dynamic civil society and the domestic and international commitments that Uganda has made, I urge you to swiftly dismiss the Anti-Homosexuality Bill of 2009 and reaffirm the rights and responsibilities of all Ugandans.

Truly yours,
Name:
Organization:
Country:
Click here to see BTB\'s complete coverage of recent anti-gay developments in Uganda.
Uganda Gays Arrested, Blackmail Attempts Reported
Jim Burroway
May 4th, 2009
The situation in Uganda shows no sign of slowing down anytime soon. The Uganda press continues to play up the time-honored gays-as-child-predators slander, with the claim that the only reason for repeated generations of gay people is that they must "recruit" the next generation.
While that's going on, Uganda's Parliament appears poised to consider strengthening its already draconian law against homosexual acts. That action has the backing of Uganda's President, Yoweri Museveni. Current law already provides a maximum lifetime sentence for conviction of participating in same-sex relations. This latest efforts appear aimed at making the condition of homosexuality itself illegal.
We now have media reports of one gay couple arrested in Mbale. It is believed others have been arrested and sentenced as well. We also have reported blackmail attempts, in which anti-gay activists demand money in exchange for not publicly denouncing the individual as gay.
One person at the center of the blackmail allegations is  Uganda's "ex-gay" star, George Oundo, who continues to play a prominent role in the national outing campaign of private citizens. He has also made some very splashy allegations against well-known public figures as well. Those allegations have appeared in print, and on radio and television.
One such appearance was on Uganda's NTV television on March 29. The International Gay and Lesbian Human Rights Commission (IGLHRC) has obtained video of that broadcast: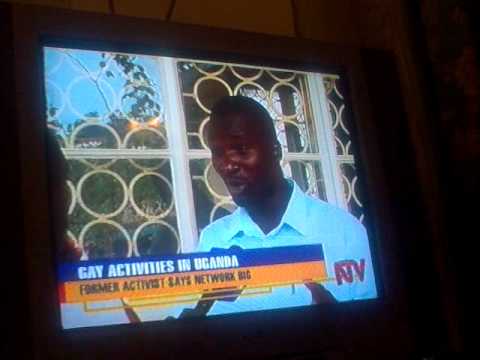 The video features Oundo describing his "recruiting" efforts in Uganda's schools. Strangely, his open admission of engaging in sexual acts with underage children has not led to calls for his arrest.
The television report intersperses brief shots of a pro-gay press conference held on August 16, 2007, which called on the Uganda government to allow LGBT people to live in peace. Many LGBT people attending that conference wore masks to shied their identity. That "Live In Peace" meeting led to that year's public anti-gay vigilante campaign, with the tabloid Red Pepper playing a major role in that year's campaigns.
As we reported earlier, Oundo got his first taste of public notoriety last September when he appeared on the pages of the hated Red Pepper seeking to embarrass the Ugandan LGBT community in a blatant bid for money. With that effort having come up dry, he appears now to be casting his lot with Stephen Langa's Family Life Network
Langa's Family Live Network began this latest round of anti-gay vigilantism with an anti-gay conference Kampala on March 3-5. That conference featured Exodus board president Don Schmierer, Holocaust revisionist Scott Lively, and purported raiser-of-the-dead and Richard Cohen protegé Caleb Lee Brundidge. Exodus International "applauded" Schmierer's role at the conference, while Exodus President Alan Chambers tried to wash his hands of responsibility for the aftermath of Schmierer's actions.
Click here to see BTB\'s complete coverage of recent anti-gay developments in Uganda.
More on Uganda Anti-Gay Vigilante Incitement
Timothy Kincaid
March 25th, 2009
This news report came out two days ago – prior to the one we reported today. In it, newly ex-gay George Oundo presented some rather strong claims in Uganda:
A man shocked parents on Sunday when he confessed to recruiting school children into homosexuality as part of a programme to promote the practice in Ugandan schools.

George Oundo said funders gave them "much money" and training abroad and that he would target mostly the needy children who had problems of tuition and pocket money and "others who like outings."
Oundo describes a rather structured effort
Oundo said he got seriously involved in promoting homosexuality in 2003. "I was taken to Nairobi for training," he said. "I used to supply pornographic materials in form of books and compact discs showing homosexuality to young boys in many schools," he explained.
And Oundo identifies the culprits
The training, he said, was facilitated by Gay and Lesbian Coalition. "I also got the pupils' telephone contacts. We used to meet with both girls and boys in schools during ceremonial parties," he asserted.

Oundo said homosexuality was spread by international human rights organisations.
In the West most readers would recognize this as rather outlandish and not be quick to believe Oundo's statements. Uganda, however, is fertile ground for these statements and it is almost certain that this seed will grow vines.
It is difficult to know the motivation for Oundo's actions and statements. But perhaps it helps to know that Oundo was a gay activist who in September was arrested for "recruiting homosexuals", beaten, denied food and medication, and held for several days until international pressure from human rights organization led to their release. I think that it is likely not coincidental that Oundo's statements now vindicate the police claim and vilify the human rights groups.
The Christian community in Uganda has now declared war on the lives of gay men and women in that county. And they have been abetted by American leaders in the anti-gay and ex-gay ministries.
Sadly, these Americans wish to pretend that their actions have no consequences, that they were just presenting "a compassionate, biblical view of homosexuality" to the world and that they bear no responsibility for any blood shed as a direct result of their anti-gay missionary efforts.
And make no mistake, there will be blood shed.
Other pastors yesterday told journalists in Kampala the war against sodomy would be long and challenging but must be fought.
In Uganda, "war" is not engaged by polite discourse and ballot box propositions.
It is not often in life that we experience real evil. But I do not hesitate to state that the participation of Exodus International in this conference and the justification of this anti-gay incitement by its president, Alan Chambers, is truly evil.
Click here to see BTB's complete coverage of recent anti-gay developments in Uganda.
Another Anti-Gay Vigilante Campaign May Have Begun In Uganda
Three television stations, two newspapers reporting senstional allegations.
Jim Burroway
March 25th, 2009
Two newspaper (so far) and three television stations in Uganda have reported on a sensationalistic press conference organized by Stephen Langa, director of Kampala-based Family Life Networks, which appears to be the start of a fresh public anti-gay vigilante campaign.
The Ugandan media is continuing to take notice of the recent anti-gay conferences and meetings which have been taking place in Kampala the past few weeks. The most recent meeting was held on March 22. These series of meetings were instigated by a three-day conference organized by Langa and featured talks by three American anti-gay activists, including Exodus board member Don Schmierer, Holocaust revisionist Scott Lively, and Richard Cohen protegé Caleb Lee Brundidge.
Ugandan news media have been issuing regular reports of that conference and two follow-up meetings which have been held on successive Sundays since then. The latest one from Uganda Pulse reported on a press conference held today:
Parents in Uganda have expressed concern over the increasing levels of homosexuality, defilement and sexual harassments of children. The parents under the Family Life Network (FLN) says that information revealed from several reliable sources indicates that many children in schools are facing horror, frustration, mental and psychological torture for being cajoled into homosexuality.

FLN's Executive Director, Langa Steven say [sic] that there are agents involved in recruiting children into homosexuality and lesbianism. Langa says that these suspected groups take advantages children by using deception, manipulation and coercion.

Pastor Joseph Male who addressed a press conference in Kampala with Langa also says that findings show that immorality groups are recruiting children into homosexuality. He says these homosexual promoters hide behind human rights organization and claim to be protecting sex minorities Uganda.

Pastor Male claims that these groups spend about 2,000,000 per week to recruit university students into homosexuality and lesbianism.
Another news outlet, New Vision, reported:
EIGHT more men yesterday confessed involvement in homosexuality and gay activities, which they said they had abandoned. Speaking to journalists at the Grand Imperial Hotel in Kampala, the youthful men described homosexuality as abnormal and anti-Christian, and declared war against it.

The tough-talking men were accompanied by George Oundo, who earlier in the week denounced homosexuality and confessed recruiting school children into the practice.

"We have been involved in recruiting homosexuals, spreading the gospel of homosexuality, and we know the operations of homosexuals," said 27-year-old Emma Matovu, who took to homosexuality 13 years ago. "We shall do all it takes to eliminate the practice in Uganda."

Matovu, who said he abandoned the practice two weeks ago, asserted: "Homosexuality is dangerous and dehumanising but is growing fast in Uganda."
According to the New Vision article, the press conference was organized by — you guessed it — Stephen Langa, the same pastor who hosted the three American anti-gay activists during the first week of March.
Past campaigns of anti-gay vigilantism have called out gays by name and description in the public media. This looks disturbingly like the start of a new campaign:
Oundo said the eight men would fight the vice because they were victims with a tormenting experience. "We shall expose those who refuse to abandon the practice and we shall not be intimidated because we are protected by Jesus," he asserted. "We know their operations, including a restaurant in the city centre where homosexuals wait for clients from nearby hotels."

He urged his former partners to abandon the practice, saying Uganda should become a role model in fighting the "barbarism".

He called on Juliet Mukasa, the head of the Sexual Minorities in Uganda (SMUG), Bishop Christopher Ssenyonjo, a gay rights activist and headmaster Kisule (other name withheld) to abandon the practice.

…Addressing the press conference, Family Life Network chief Stephen Langa read a statement from parents and concerned citizens, urging the Government to establish a probe to assess the prevalence of homosexuality in Uganda.
The anonymous blogger GayUganda has posted a series of panicked short posts about the news conference which was shown on three national television stations. These latest developments have him understandably nervous:
Our nice, confortable closet is well and truly blown apart. In a homophobic country, our anonymity is torn up, and we are being accused of the most heinous of crimes. We are recruiting, and teaching children homosexuality.

Damage control now is a necessity. What will follow?

Is funny that the lies and sensationalism has so caught up everyone that it is impossible for us to insist that these are lies. The lesson of history. Tell a lie about a small unpopular group, and you are able to sustain the conversation with bigger and bigger lies. Think the Hutus in Rwanda. Jews in Germany…! Stretching the point? Am I?

A witch hunt. Very possible.

Some interesting outings? Possible.

How long will I be able to continue blogging? How safe is my blogging?

But we have survived adversity before now. We will survive even this. Will kind of mean that some of us will have to stand up and take the heat. Problem may be jobs and other things. Can we beat the taint of evil? Homosexuals recruiting! Oh well.

Tough days ahead.

The papers tomorrow will be interesting. Watch this space.

(Remember some prayers for those who are outed, whether or not they are gay!)
Indeed. Remember some prayers.
Click here to see BTB's complete coverage of recent anti-gay developments in Uganda.
EU Group Condemns Ugandan Conference
Jim Burroway
March 9th, 2009
A European Parliament intergroup has issued a press release condemning the Ugandan anti-gay conference, and called out the three Americans by name:
European Parliament's Intergroup condemns Ugandan parliamentarians for meeting anti-human rights militants.
European Parliament's Intergroup on Gay and Lesbian Rights strongly condemns the meeting of 5 March between several Ugandan parliamentarians and Scott Lively, Don Schmierer, Caleb Lee Brundidge and Stephen Langa of the USA and Uganda-based groups working to diminish human rights of LGBT persons.

"It is very sad that representatives of Ugandan parliament who should work for the rights of every Ugandan citizen, gravely discredit themselves by meeting people who work to spread hate and diminish rights of other human beings", said Michael Cashman, President of the Intergroup. "It would never be acceptable for any member of the European Parliament to meet for example representatives of Ku Klux Klan thus I do not understand the rational of those Ugandan parliamentarians who agreed to the meeting with anti-gay militants."

Raúl Romeva, Vice-President of the Intergroup for the GREENS/EFA added, "If these Ugandan parliamentarians are serious about respecting the constitution of their country and in particular Chapter 4 on Protection and promotion of fundamental and other human rights and freedoms, they should instead be working towards abolishing those discriminatory laws of Uganda which still deny full human rights to gay and lesbian citizens."
Don Schmierer is a board member of Exodus International. This is the first time that I'm aware of that an activity by an Exodus board member has earned the condemnation of an official governmental committee. Today marks the tenth day since we made Exodus president Alan Chambers aware of the actions of a board member. We still hear nothing but silence from Exodus.
[Hat tip: Andy at UK Gay News]
Click here to see BTB's complete coverage of recent anti-gay developments in Uganda.
Uganda Anti-Gay Conference: Day Two
Jim Burroway
March 6th, 2009
The Uganda anti-gay conference continues for a second day, with no further explanation on conference leaders' endorsement of a parliamentarian proposal to upgrade Uganda's anti-homosexuality law to include forced "therapy" on those who are convicted. Ugandan law already provides for a life sentence on conviction.
Exodus board member Don Schmierer has been a highly visible speaker at that conference. We contacted Exodus International President Alan Chambers expressing our concerns and seeking his comment a week ago, but his response was off the record and noncommittal. With Schmierer speaking at that conference for a second day — and as all accounts of that conference repeatedly identify him as an Exodus International board member — we eagerly await an official policy pronouncement from Exodus International on whether they support criminalization of homosexuality and the forced "conversions" of convicted gays and lesbians.
The blog of the International Gay and Lesbian Human Rights Commission (IGLHRC) continues its coverage of the Uganda conference. Schmierer was again the featured speaker for the morning session. Kasha Jacqueline was there, and relayed her observations to IGLHRC blogger Victor Mukasa:
The facilitators for the first half of the day were still members of the Ugandan organization Family Life Network, together with Don Schmierer, a member of the board of the American "ex-gay" organization, Exodus International.

The workshop started with a recap of the first day of the conference. Participants were asked to share what they had learned or what captured their attention. Kasha Jacqueline told me that the first participant had nothing else to say except, "Homosexuals are sick and dangerous." In response, she raised her hand and asked, "What disease was discovered yesterday that you claim they are suffering from?"

After someone claimed that homosexuality is unnatural, Kasha asked, "Who decides what is natural?" Schmierer responded directly to the second question saying that his role at the workshop involves teaching about family values; other facilitators would answer questions about homosexuality being unnatural later in the conference. For the rest of the morning, Schmierer continued with his teachings on family values and how to manage children in the family.
I would presume that when Schmierer pointed to "other facilitators [who] would answer questions about homosexuality being unnatural," he's referring to Scott Lively, a co-founder of virulent anti-gay extremist group Watchmen On the Walls and author of The Pink Swastika: Homosexuality in the Nazi Party,in which he writes that "the Nazi Party was entirely controlled by militaristic male homosexuals throughout its short history." At a Watchmen conference in Riga, Latvia in 2007, Lively claimed that gays were evil "followers of the Father of Lies." He further described gays as being "sick," claiming that gays don't really want to be gay but are trapped in the grip of a militant homosexual leadership. Earlier that year, Lively excused the anti-gay hate crime murder of Satendar Singh before an audience in Novosibirsk, Russia.
The IGHRC notes that a film was shown just before lunch featuring American ex-gays:
A film was shown during the session before lunch featuring "ex-gay" Americans testifying about how they were "cured" of homosexuality. All described abuse and violence in their families during childhood and poor relationships with one of their parents. All were "born again Christians" who had "healed" from homosexuality.

Participants were shocked to hear such testimonies for the first time. They asked questions like, "How long does it take for one to heal from homosexuality?" and "Does it hurt?" One of the "ex-homosexuals" on the film testified that he had a poor relationship with his father. This led him to wanting to be with men looking for a father's love. After the film one participant asked, "If he was looking for a father's love from men, how did those relationships turn sexual? Would he have become sexual with his own father had they had a good relationship?"
There are two possible films which may fit this description. One is the 2004 film "I Do Exist." That one features Noé Gutierrez, who has since denounced the ex-gay movement and says that he is no longer ex-gay. An earlier film, "It's Not Gay,"features Michael Johnston, who then headed Karuso Ministries. That film came out in 2000. In 2003, Johnston was forced to shut down his ministry after it was discovered that he had been hosting orgies with other men, taking drugs, and practicing unsafe sex without disclosing his HIV seropositive status. The American Family Association still sells "It's Not Gay," desipte Johnston's very public downfall. There are very few ex-gay films, and I can't think of any others which fit this description off hand. I'm trying to find out more about it, and will pass along what I've learned.
[Update: Another, perhaps more likely possibility for the film is the 2006 "Homosexuality 101," which was produced by NARTH president Julie Harren. It features Alan Chambers, Julie Harren, Mike Ensley (recently laid off as  Exodus Youth Analyst), Christine Sneeringer (head of Exodus-affiliated New Creations Ministry), and Jack Harren (Director of West Palm Beach, Florida's Family Ties ministry and, at that time, head of a local PFOX chapter). Of the three films, "Homoseuxality 101"  is the only one being sold by Exodus.]
The conference's afternoon session was given over to Caleb Lee Brundidge, of Richard Cohen's International Healing Foundation and the Phoenix-based Extreme Prophetic ministries, where he goes around to area mortuaries trying to raise the dead. So far, he reports no successes, which no doubt approximates his success rate as a counselor for Cohen's hug-and-cuddle cures for homosexuality. His presentation at Kampala appears to have been similarly unimpressive:
An LGBTI activist told me that Caleb was contradicting himself. "First he testified that he didn't have a good relationship with his father. Later, when a participant noted that there are a lot of homosexuals that she knows that come from great families and have good relationships with their parents, Caleb interjected and said that he had a great relationship with his father. That was contradictory!"
GayUganda sums up the mode of the conference:
[Stephen] Langa was the first to take the floor. A harangue. Uganda is going into total moral collapse. It is worse and more serious than economic collapse. Soon, the world will turn inside out and upside down, and homosexuals will be presidents….! You get the gist, hey? Rallying up the troops. Making sure that people get the message.

Don [Schmierer] handles prevention of homosexuality. Lee [Brundidge] is the ex-gay, and Scot [Lively] is the guy who handles advocacy. And Langa rallies everyone up. In apocalyptic, fire and brimstone terms. Question- it gets old when I am blamed for the worlds ills. So, thanks, but no thanks. And by the way, volunteers wanted for the formation of Homosexual Prevention Clubs in Uganda. Any takers?

…And he [Brundidge] then went ahead and described the steps to take in the Reparative Therapy. Much counseling, touching, listening, backsliding and some casting out of spirits.
Scott Lively takes the stage tomorrow. That's where the real fun begins.
Click here to see BTB's complete coverage of recent anti-gay developments in Uganda.
Warren Throckmorton Speaks Out Against Uganda Conference
Jim Burroway
March 5th, 2009
The very same Ugandan online portal which broke the story about the three American anti-gay activists speaking at an anti-gay conference in Kampala has an update featuring comments by American psychologist Warren Throckmorton.
The Uganda Pulse web site originally broke the story on February 22, in an article which was little more than a press release by Stephen Langa of the Kampala-based Family Life Network. That article revealed that Nazi revisionist and Watchmen On the Walls co-founder Scott Lively, Exodus International board member Don Schmierer, and Caleb Lee Brundidge of Richard Cohen's International Healing Foundation will be conducting a seminar on homosexuality in Kampala beginning tomorrow today. Throckmorton's response appeared in the same online portal today, in an article whose title appears to identify Throckmorton as a gay activist:
…Throckmorton says that he believes it is a big mistake for these US people to go to Uganda and discuss prevention of homosexuality when they are not scientists and have no training to discuss these matters in a reliable or factual manner. He says people who are involved are not qualified to speak about the causes or change of homosexuality.

"None of them have any research on the topic or scientific qualifications to understand the research on the subject. They will be spreading old ideas about homosexuality which even Christian psychologists in the US and Europe have dismissed as without support," he says.

He says that one of the presenters has a significant problem with credibility. "Caleb Brundidge is affiliated with Extreme Prophetic here in the US. He leads groups to mortuaries to attempt to raise the dead! He believes God drops jewels and gold dust on worshippers but refuses to gain verification of these claims. He also claims he was gay and changed. Given his other claims, it is difficult to take any of his claims seriously.

I also believe it is dangerous for those who might struggle to admit their struggle in Uganda when it might land them in trouble with the authorities," he says in a commentary sent to our reporter after we broke the story of the Conference.

"Mr. Schmierer is a board member for Exodus International and he should not be promoting questionable theories of prevention in a country where just admitting being gay can lead to serious consequences," he adds.
In 2004, Dr. Throckmorton produced the ex-gay video "I Do Exist," which came about as an outgrowth of his association with PFOX. Since then, he has become increasingly critical of PFOX, NARTH and Exodus, and he has spoken against the particular form of ex-gay therapy known as "Reparative Therapy." He continues to support "sexual identity therapy" for those who request it, and he supports the right of providers to counsel their clients to "find congruence between religious beliefs and sexual feelings." Last year, Noé Gutierrez, the star of "I Do Exist," denounced the ex-gay movement, and said he now considered himself gay and Christian. "I Do Exist" is still available, Throckmorton says, on a limited basis.
You can read more about Throckmorton's criticisms of the Kampala conference here and here.
Click here to see BTB's complete coverage of recent anti-gay developments in Uganda.
International LGBT Group Expresses Concern About Uganda Conference
Jim Burroway
March 5th, 2009
The Uganda seminar featuring three American anti-gay activists is starting to attract international attention. The International Gay and Lesbian Human Rights Commission, along with Sexual Minorities Uganda, has issued a press release denouncing the appearance of Nazi revisionist and Watchmen On the Walls co-founder Scott Lively, Exodus International board member Don Schmierer, and Caleb Lee Brundidge of Richard Cohen's International Healing Foundation at a conference to be held this weekend in Kampala. The IGLHRC said:
"This seminar is just another way of encouraging hatred and abuse," said a spokesperson from SMUG." We condemn their discriminatory words and actions that only lead to violence. Suffering is all that they are bringing to Uganda—all in the name of God."

"There is a lot of misunderstanding about human sexuality," said Ugandan Bishop Dr. Christopher Ssenyonjo, who was expelled from the Anglican Church for supporting gay people. "This workshop is going to bring more conflict, greater hostility, increased intimidation. We need love … in the long run, love will overcome."

The U.S. religious right has a history of exporting homophobia to Africa. With support from anti-gay organizations and faith leaders such as Family Watch International and Pastor Rick Warren of Saddleback Church, Pastor Martin Ssempa from Makerere Community Church has attacked not only gay men and lesbians, but also women's rights and HIV activism. Pastor Ssempa has stated, "there should be no rights granted to homosexuals in this country." In 2007, he organized a multi-denominational rally against LGBT rights in Kampala, where one cleric called for the "starving to death of homosexuals."
As I said before, Uganda has a history of being a virtual powder keg when it comes to anti-gay violence and extremism — including publicly identifying them in the media and encouraging the public to hunt them down. There have been successive public anti-gay campaigns in 2005, 2006 and 2007. Homosexuality is illegal in Uganda, where conviction can earn a life sentence.
This is life-and-death stuff. If history repeats itself, these three Americans may well have blood on their hands. Let's all pray this doesn't spark another convulsion in 2009. One thing you can count on: we will be watching this very carefully.
Click here to see BTB's complete coverage of recent anti-gay developments in Uganda.