Barack Obama the First "Gay President"?
Jim Burroway
March 30th, 2010
That's what Tom McClusky, Vice President for Government Affairs for the Family "Research" Council, suggests. I know! You could have knocked me over with a feather too! Those FRC folks really do live in an alternate universe, don't they?
Matt Barber adds names to Hate Group list
Timothy Kincaid
March 24th, 2010
As we told you, Peter Labarbera's amusingly misnamed website, Americans for Truth About Homosexuality, has been named a hate website by the Southern Poverty Law Center. And while I see this as a reasonable classification for a man whose "religious objection to homosexuality" always seems to be expressed in the vilest terms of contempt for gay individuals, fellow anti-gay activist Matt Barber (who sits on AFTAH's board) has leapt to the Peter's defense.
Writing in third person, he declares that this addition to the hate list entirely discredits the SPLC. And besides, AFTAH is no different from a number of other groups.
"It's a 'hate group,' mudslinging good time!" joked Barber. " Let's try it on for size. In exercise of the SPLC's trademark 'I-know-you-are-but-what-am-I' criteria for determining 'hate group' status, I hereby declare the Southern Pov Law Center an officeal 'anti-Christian, anti-conservative hate group.' Try it, it's fun.

"But seriously," continued Barber, "If AFTAH is a 'hate group,' then so is Liberty Counsel, Focus on the Family, Family Research Council, American Family Association, the Southern Baptist Convention and the Roman Catholic Church."
Well now, Matt, those are interesting nominations. You've given us something to think about.
Fact Checking the Family "Research" Council Straw Man Argument
Jason Cianciotto
March 13th, 2010
In response to a Washington Post article about the economic benefits of same-sex marriage in DC, the Family Research Council (FRC) provides a classic example of how right-wing organizations manipulate data and statistics to suit their anti-LGBT positions.
Here's the quote:
When same-sex weddings kicked off in D.C. yesterday, the city wasn't seeing anything but dollar signs. In an absurd article in today's Washington Post, reporters tried to argue that counterfeit marriage could be the economic salvation of the city's economy. In a region with 12% unemployment, local officials claim that redefining marriage "will create 700 jobs and contribute $52.2 million over three years to the local economy."

Not so fast, says FRC. The last census counted 3,678 same-sex partner homes in D.C. Assuming that number has stayed roughly the same, then the 150 who applied for marriage licenses yesterday would amount to a whopping four percent of the local homosexual population–hardly the stuff of economic recovery. For the Post's $52.2 million projection to come true, all 3,678 of those D.C. couples would have to get married and spend over $14,000 per wedding. (I don't know about you, but my wife and I spent a LOT less!) These "marriages" (which have yet to meet financial expectations in other states) may make a fast buck in the short term, but they will do nothing but drain the economy down the road. Consider the massive health care expenses incurred by taxpayers every year to cope with the diseases spread by homosexual behavior. According to the Kaiser Foundation, federal funding grew to more than $18 billion in 2004 to deal with the HIV/AIDS epidemic. Over half of all U.S. infections are in men having sex with men! That means taxpayers spend roughly $10 billion a year treating the diseases caused by a behavior celebrated in same-sex "marriage." So much for economic development!
Not so fast FRC.
Yes, according to the Washington, DC Census Snapshot published by the Williams Institute, there are an estimated 3,678 same-sex couple households in the district, and the Associate Press did report that 150 same-sex couples applied for licenses on the first day same-sex marriage became legal there. This is about all that is factually correct in FRC's statement.
FRC's claim that the 150 couples represent "four percent of the local homosexual population" is a classic manipulation used by the religious right and discredited "researchers" like Paul Cameron. They take an estimate of one portion of a minority population and pretend that it is generalizeable to the population as a whole. In this case, the number of same-sex couple households willing to self-identify in the Census is not equivalent to the total population of lesbian, gay, or bisexual DC residents, which according to the Williams Institute is approximately 33,000.
Even more importantly, it is laughable for FRC to base its argument on the number of couples who applied for licenses on the first day. The Washington Post article references another Williams Institute report, which estimates that 2,000 same-sex couple in DC would marry over the next three years. In addition, another 12,500 couples are expected to come from out of state to get married. This is a more complete picture of the estimates used to create the projection of 700 new jobs and $52.2 million in revenue, but FRC simply ignores this information.
Where to begin with FRC's last argument about same-sex marriage being a long-term drain on the economy because of "diseases spread by homosexual behavior?"
We could cite CDC data on transmission rates caused by "heterosexual behavior." We could also estimate federal funding spent on prevention efforts that address the damage caused by social, and familial environments created by FRC. As they say, so much for economic development!
However, it would be a waste of time to feed into FRC's "straw man" arguments.
They have no interest in examining real facts. Nor do they see the folly in their position against allowing same-sex couples access to an institution that fosters monogamy as well as mutual caring and support. As so many articles and special reports on Box Turtle Bulletin have illustrated, there is no place for scientifically supported facts in the anti-gay playbook.
CPAC Overboard on DADT
Jim Burroway
February 19th, 2010
Die-hard supporters of "Don't Ask, Don't Tell," the military's ban on LGBT people serving openly, held a news conference at the Conservative Political Action Conference on February 18 in Washington, DC. It was a truly priceless exercise in surrealism that has to be seen to believe.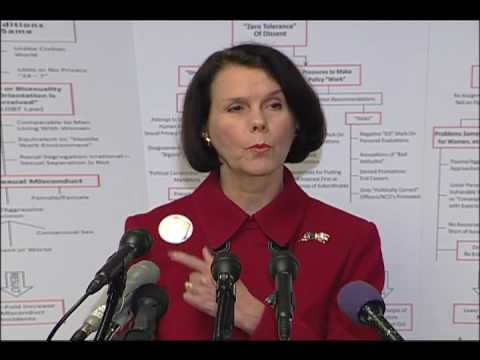 Here are my favorites. Tom Minnery of Focus On the Family thinks repealing DADT is a bad idea, but not because he dislikes gay people. In fact, he's worried all to pieces over what repealing DADT would do to gay men:
There are going to be a number of young gay men who have been shoved in the middle of this social engineering debacle and told that it is their right to serve. In the confines of barracks life, the sexual tension that will result when you try to develop a warrior culture and put these two very different ideas of sexuality in the middle of that culture, it's going to produce a lot of abuse, a lot of angry, a lot of severely disappointed young gay men.
Tony Perkins, of the Family "Research" Council has a hard time with polling data:
When you look at the polling data of the sixty percent of Americans or whatever saying they thing that homosexuals should be open, should be able to serve openly in the military, well do they really understand the conditions under which their sons and daughters and their neighbor's kids would have to serve in.
People understand the conditions of war very well, and nobody understands it better than those who are in the military currently. The Military Times finds that there has been a sharp decline in the percentage of men and women currently in uniform supporting DADT. Fewer still who personally know a gay person serving are willing to report them to their command.
But the most surreal statement comes from Retired Admiral James "Ace" Lyons:
You know in the Navy in the late nineteen hundreds, homosexuality was rampant in the United States Navy. It was so bad that mothers would not let their sons enlist in the Navy until the Navy cleaned its act up, and fortunately they did. …On board ship the Navy found that there are three things unacceptable to good order and discipline and its impact on readiness. You cannot have a thief aboard, you cannot have a drug-user or a drug-pusher, and we found out you could not have a homosexual.
And as anyone who has ever been to Fleet Week in San Francisco, New York, San Diego and Ft. Lauderdale can tell you, they don't have any homosexuals in the Navy anymore.
Family Research Council's Peter Sprigg Wants To Throw You In Jail
Jim Burroway
February 2nd, 2010
Don't believe me? Then check this out:
Peter Sprigg was on Chris Matthews's Hardball to talk about "Don't Ask, Don't Tell," the ban on gays in the military. Sprigg, of course, is against ending the ban. But skip ahead  to about the 8:15 mark, and you can see what Sprigg really wants to do:
MATTHEWS: Let me ask you Peter, do you think people choose to be gay?

SPRIGG: Uh, people do not choose to have same-sex attractions, but they do choose to have homosexual conduct. And that's conduct also , which incidentally is against the law within the military. It violates the Uniform Code of Military Justice. It doesn't make any sense for us to be actively recruiting people who are going to be violating the Uniform Code of Military Justice.

MATTHEWS: Do you think we should outlaw gay behavior?

SPRIGG: Well, I think certainly it's defensible.

MATTHEWS: I'm just asking you, should we outlaw gay behavior?

SPRIGG: I think that the Supreme Court decision in Lawrence v. Texas, which overturned the sodomy laws in this country, was wrongly decided. I think there would be a place for criminal sanctions against homosexual behavior.

MATTHEWS: So we should outlaw gay behavior.

SPRIGG: Yes.
This is the guy who nearly two years ago said we should "export" gays: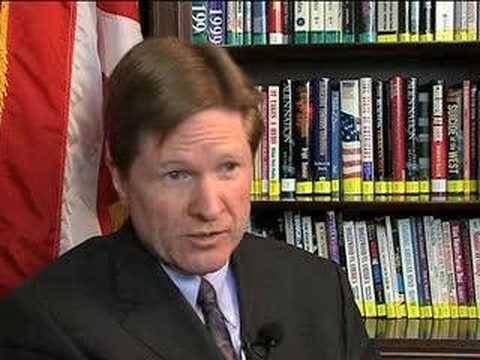 Where The Money To Overturn Same-Sex Marriage in DC Coming From?
Jim Burroway
February 2nd, 2010
Hint: None of it is coming from within Washington, D.C.. Rev. Harry Jackson's three groups to wage three different ballot fights against DC's new marriage equality law have raised a total of $199,000 so far. Of that, $102,192 came from Rev. Jackson's MAryland-based High Impact Leadership Coalition. That sum is followed by $40,000 from Focus On the Family, $32,130 from the National Organization for Marriage, and $25,000 from the Family Research Council. None of the donations are from DC residents.
Family Research Council Wants Your Holiday Family Photos — And So Do We
Jim Burroway
December 5th, 2009
Well, they're a bit more specific than that. They want you to send in your family Christmas photos. Here's the email that landed in my inbox overnight:
Submit your Family Photos and Win!
December 04, 2009 | Share with Friends

Dear James,

Let's face it, family photos aren't easy to get. From children fidgeting, to getting everyone wearing the proper attire, to blinking eyes and lighting, just getting one good shot can often be an ordeal. But in the end, the effort pays off with for better or worse, a snapshot to fuel memories for generations to come. This year, FRC is offering another incentive to grab the camera and gather the family: the FRC Family Photo 2009 Contest.

Here's the rundown: this Christmas season, send us your best family photos in one of four categories:

* Photo that best captures the spirit of Christmas
* Most original family Christmas photo
* Photo with the most family members
* Funniest Christmas photo

Once FRC has reviewed and posted your photo online, we'll make them available on an upcoming web page where send your friends and family to vote for your photo. The winners in each category will each receive 2 free standard admission passes to the 2010 Values Voter Summit, to be held in Washington, D.C. on September 17 to 19, 2010. The contest begins now, and runs until January 15, 2010, and winners will be announced on January 20, 2010.

Send your attached photos to familyphoto@frc.org, and be sure to include the following information with your email:

* First & Last Name
* Photo Category (you may enter different photos in each category, but only one photo per category per entrant)

So ready your camera, gather your family, and best wishes in the contest.

Sincerely,

Tony Perkins
President

P.S. Please forward this email to at least one friend.
So what do you say? Send in your family photos and see if you can win. And when you do, you can send a copy to us as well, and we'll show them what families really look like.
Another Reason To Rejoice
Jim Burroway
November 14th, 2009
There's another reason to rejoice over the LDS Church's historic support for pro-LGBT legislation in Salt Lake City: it's causing all sorts of angst among anti-gay extremists. The right-wing group America Forever, whose fundraising ventures included selling worthless ID's to Mexican immigrants, is incredulous. They charged that the seemingly powerless Church "was placed in this position by the gays from Utah." That's right. Gays are more powerful in Utah than the Mormon Church.
Other denunciations were more conventional. The American Family Association of Michigan's Gary Glenn sputtered that the Church's position was "grossly ignorant." The Family Research Council's Peter Sprigg charged that the Church was "bend[ing] over backwards to exhibit tolerance toward homosexuals in some way." Peter LaBarbera wailed that the church's stance may mark "the 'official' split of the American pro-family movement against homosexuality into two camps," with only one camp holding fast to unadulterated, no-holds-barred, anti-gay warfare — the only stance he finds acceptable. LaBarbera also worries:
If churches back "gay rights" (and the LDS is hardly the first), is there some truth to the idea that those of us who remain opposed to ALL aspects of the "GLBT agenda" are "bigots" or somehow extreme in our worldview?
Increasingly, the answer to LaBarbara's question is self-evident. If someone opposes ALL aspects (as LaBarbera emphatically stipulates) of recognizing the humanity of any people — whoever they may be — then yes, they are bigots and extremists. That's pretty much the definition. There's no other way to put it. And whenever a major denomination like the LDS church can frame a question like this through its actions with such stark clarity, we all benefit.
Anti-Gay Activists React To Hate Crimes Bill Passage
Jim Burroway
October 23rd, 2009
And their reactions are true to form — full of all the same bald-faced lies we've heard before. Fortunately, this should be their second-to-last gasp. The last one will come when President Barack Obama signs the legislation into law. First up, Tony Perkins, of the Family "Research" Council:
"In a slap to the face of our servicemen and women, they attached 'hate crimes' legislation to the final defense bill, forcing Congress to choose between expanding hate crimes or making our military go without. This hate crimes provision is part of a radical social agenda that could ultimately silence Christians and use the force of government to marginalize anyone whose faith is at odds with homosexuality. … We call on President Obama to veto this legislation which violates the principle of equal justice under the law and also infringes on the free speech rights of the American people."
The Family "Research" Council really needs to bone up on their research skills, because right there in the text of the bill (Section 4311)  are these clauses:
3) FREE EXPRESSION- Nothing in this division shall be construed to allow prosecution based solely upon an individual's expression of racial, religious, political, or other beliefs or solely upon an individual's membership in a group advocating or espousing such beliefs.

(4) FIRST AMENDMENT- Nothing in this division, or an amendment made by this division, shall be construed to diminish any rights under the first amendment to the Constitution of the United States.

(5) CONSTITUTIONAL PROTECTIONS- Nothing in this division shall be construed to prohibit any constitutionally protected speech, expressive conduct or activities (regardless of whether compelled by, or central to, a system of religious belief), including the exercise of religion protected by the first amendment to the Constitution of the United States and peaceful picketing or demonstration. The Constitution does not protect speech, conduct or activities consisting of planning for, conspiring to commit, or committing an act of violence.
So unless the "planning for, conspiring to commit, or committing an act of violence" is an essential element of Christian speech, people of faith have nothing to worry about.
Next up, we have Traditional Values Coalition Executive Director Andrea Lafferty. She also repeats the false claim that "Christians and other people of faith will now become targets for persecution and prosecution," but adds this bit of creativity:
Hate crime legislation is based on the phony premise that there's an epidemic of hate in America against LGBT (gays, bisexuals, lesbians and transgendered) persons. This is false. FBI hate crime statistics prove that most so-called hate crimes amount to little more than name-calling or pushing or shoving.
First of all, the FBI doesn't collect statistics for "name-calling, pushing or shoving." They only collect statistics on violence and credible threats of violence.  But that's not the only whopper she told. Of all the hate crime categories that the FBI tracks, hate crimes based on sexual orientation are much more likely to be violent personal crimes than any other category.
 
Total Hate Crime Offenses, 2007
Violent Crimes, percentage of total
Race
4,724
1,471
31%
Religion
1,477
126
9%
Sexual Orientation
1,460
695
48%
Ethnicity
1,256
497
40%
Disability
82
21
26%
TOTAL
9,006
2,810
31%
Violent crimes include:
Murder and non-negligent manslaughter,
forcible rape, aggravated assault
and simple assault.
There are more. Bob Unruh at WorldNetDaily calls the bill "the Pedophile Protection Act," an obvious play on the "thirty sexual orientation" lie, which we dissected last May. All in all, there's at least one thing you can say about these anti-gay activists: they may not be truthful, but they are consistent.
Anti-Gay Roundup on Obama at HRC: "He Will Lose His Soul To Damnation"
Jim Burroway
October 11th, 2009
While I'm still disappointed in the President, I liked the speech for the reasons listed here. But I left out a reason: President Barack Obama's remarks before the Human Rights Campaign have anti-gay activists in a tizzy. For example:
Peter LaBarbera: "Obama's Expanding Anti-Christian Agenda… President Obama used the bully pulpit tonight to defy the Creator, by brazenly declaring before a homosexual activist audience that homosexuality-based relationships are 'just as real and admirable' as normal relationships between a man and a woman.."
Family "Research" Council: "President Obama Ignores Election Mandate, Pushes Radical Social Policies"
Maine pastor Grant Swank: "Because of his double-tongued speech, he is not of the God of the Bible but of the demonic. There is no in-between. One is either in league with the Holy Spirit or the unholy spirit. …He will lose his soul to damnation if he continues on that course."
Why Was Tony Perkins Smiling At A White Supremacist Meeting?
Jim Burroway
October 9th, 2009
Tony Perkins, as President of the Family Research Council, is often called upon to "defend traditional family values" by the mainstream media. But given his background, it's fair to ask exactly which traditions he's motivated to defend. This clipping from a Council of Conservative Citizens newsletter called the Citizen's Informer shows Tony Perkins appearing before the Louisiana CCC on May 17, 1997. He was a state representative at the time. According to a 2007 Media Matters for America post quoting from two sources, the Boston Herald and the Southern Poverty Law Center's Intelligence Report, Perkins spoke again before the Louisiana Council of Conservative Citizens on May 19, 2001.
The CCC, according to the SPLC, is a White Nationalist group which is a direct descendant of the racist White Citizens Councils which were common in the 1950s and 1960s. The CCC still harbors many of those beliefs, according to their statement of principles:
(2) We believe the United States is a European country and that Americans are part of the European people. We believe that the United States derives from and is an integral part of European civilization and the European people and that the American people and government should remain European in their composition and character. …We also oppose all efforts to mix the races of mankind, to promote non-white races over the European-American people through so-called "affirmative action" and similar measures, to destroy or denigrate the European-American heritage, including the heritage of the Southern people, and to force the integration of the races.
And while the statement on "cultural, national, and racial integrity is very carefully crafted, its historical and cultural context is unmistakable.
8) Cultural, national, and racial integrity. We support the cultural and national heritage of the United States and the race and civilization of which it is a part, as well as the expression and celebration of the legitimate subcultures and ethnic and regional identities of our people. We oppose all efforts to discredit, "debunk," denigrate, ridicule, subvert, or express disrespect for that heritage. We believe public monuments and symbols should reflect the real heritage of our people, and not a politically convenient, inaccurate, insulting, or fictitious heritage.
And among those symbols which "reflect the real heritage of our people" is the Second Third (and final) Confederate Flag you see behind Perkins. Also known as the "Blood-Stained Banner," it was adopted in 1865 and was based on the unofficial battle-flag, which we today are more likely to misidentify as the Confederate Flag. The Confederate Congress didn't identify what the white field was supposed to represent. Some suggested that it was meant to represent the purity of the southern cause. But others believe that it was also meant to represent the white race.
Whatever the flag's white field may have been meant to represent at the time, at the hands of the CCC today, the entire flag's meaning is clear. On one page of the CCC's web site, "Why are we unique? Because we're effective!", the CCC brags that they are the "only group advocating for 'white rights' that attracts elected figures as speakers." Tony Perkins claims that he didn't know what the CCC was all about when he spoke to them in 1997 and 2001. I find that hard to believe.
According to the Media Matters 2007 post, Several Louisiana papers printed dozens of articles in 1998 and 1999 describing the CCC as a racist group. In fact, a 1999 Associated Press article reported that Republican National Committee chairman Jim Nicholson asked party members to sever all links to the Council of Conservative Citizens because "it appears that this group does hold racist views." This was after Senate Majority Leader Trent Lott (R-MS) and Rep. Bob Barr, (R-GA) created a national furor after it was revealed that they had spoken at CCC meetings.
But there's Tony Perkins, all smiles and laughter in front of the Second Confederate Flag, speaking to an organization that is proud to promote "White Pride."
[Hat tip: Carlo Baca]
Addendum: This isn't the only dealings that Perkins has made with White Supremacists. Max Blumenthal wrote in The Nation that in 1996, Perkins paid former Ku Klux Klan Grand Wizard David Duke $82,000 for a copy of his mailing list. Perkins was then the campaign manager for Louis E. "Woody" Jenkins, a Republican candidate for the U.S. Senate in Louisiana. The Federal Election Commission fined the Jenkins campaign $3,000 for its role in hiding the money paid by Perkins to Duke.
Breaking: FRC Touts Evolution
Jim Burroway
October 7th, 2009
The Family "Research" Council has waved the white flag of creationism, now that it's convenient to use real archaeological science against gay people. Peter Sprigg has penned a piece which claims that new archaeological evidence shows that marriage "as a union of a man and a woman" has been around for 4.4 million years. That's quite a switch from the old Darwinism-leads-to-eugenics argument. But when gays are in the crosshairs, any piece of manipulable data is fair game, right?
Voter Values Summit: All Porn Is Gay Porn
Jim Burroway
September 20th, 2009
That pearl of wisdom came from Michael Schwartz, chief of staff for Sen. Tom Coburn (R-OK). He and two others held a workshop on "The New Masculinity" at this weekend's Voter Values Summit in Washington, D.C. Schwartz claims that his ex-gay friend revealed the true secret of how homosexuality is "inflicted on people":
SCHWARTZ: (4:33) And one of the things that he said to me, that I think is an astonishingly insightful remark. He said, "all pornography is homosexual pornography because all pornography turns your sexual drive inwards. Now think about that. And if you, if you tell an 11-year-old boy about that, do you think he's going to want to go out and get a copy of Playboy? I'm pretty sure he'll lose interest. That's the last thing he wants." You know, that's a, that's a good comment. It's a good point and it's a good thing to teach young people.

… (5:28) But all pornography is homosexual pornography because all pornography turns your sexual drive inwards. And that in fact is what it does. I know couples now who are struggling with the husband's addiction to pornography. It's a terrible thing, and that is what happened to him. You know, if it doesn't turn you homosexual, it at least renders you less capable of loving your wife.
I don't know what's crazier: the notion that "Debbie Does Dallas" or "Deep Throat" are gay movies, or where he ends this clip. If being "less capable of loving your wife" is along some sort of scale where loving your wife is on one end and being gay is the other, then isn't everyone who divorces somehow more gay and less straight? Is Newt Gingrich (two divorces) gayer than Bill Clinton (still on wife #1)? Help me out here. heterosexual "logic" hurts my brain.
[via Think Progress]
The Family "Research" Council's Parallel Universe
Jim Burroway
September 17th, 2009
The Family "Research" Council has just sent out an action alert, trying to get folks to sign up for a live webcast of the "Values Voter Summit" beginning tomorrow. They promise an exciting lineup of speakers. See if you can spot the error:
This webcast will feature our stellar lineup of speakers, including:

House Speaker John Boehner
Former Governor Mitt Romney (Mass.)
Former Governor Mike Huckabee (Ark.)
Governor Rick Perry (Texas)
Governor Tim Pawlenty (Minn.)
Senator Mitch McConnell
Rep. Eric Cantor
Rep. Mike Pence
Former Miss California Carrie Prejean
Best-selling author, Joel Rosenberg
Star Parker
Phyllis Schlafly
Self-Centeredness – An Example
Timothy Kincaid
August 3rd, 2009
One of the common claims of anti-gays is that "the gay lifestyle is selfish". Mostly, their argument is based on the idea that we selfishly demand to be treated with equality and dignity instead of generously giving in to their demands that we not exist.
But on the Family Research Counsel site, I found what I think may be one of the most blatant examples of selfishness and self-centered demands:
It's not that unusual for me to have fellow worshipers come up to me after church, over coffee. Normally, however, we swap family stories, talk about children, grandchildren, hobbies, and common interests in our town. Yesterday, however, two friends sought me out with some urgency.

My first friend of the coffee hour was in anguish over his daughter's decision to live the gay lifestyle. He and his wife had raised two daughters in their loving Christian home. Their younger daughter married and has blessed them with grandchildren. Their elder daughter pursued an academic career. He described this daughter as a brilliant scholar, a Ph.D. candidate in philosophy at a major university. But he and his wife are heartbroken over their daughter's decision not only to live in a lesbian relationship with another woman, but also her plan to change her sex. Their daughter is beginning hormone treatments soon. Distraught over their daughter's choices, he appealed to me for help.

I referred him to PFOX—Parents and Friends of Ex-Gays and Gays. There, my sorrowful friend would learn that parents can give unconditional love to their children—even as they hold out hope they will exit the gay lifestyle.

My friend was especially concerned that his lesbian daughter would take the extra step—sex change surgery—seeking to alter forever her sexual identity. Will "gender reassignment surgery" be covered under President Obama's health care takeover, he asked, explaining that his daughter does not currently have the money to cover such expenses. I told him I cannot see how such surgery would not be included in the Obama plan. And if the President or Congress does not include it, activist judges surely will. He pleaded for consideration of parents. "Our wills give our entire estate to the two daughters we gave birth to" he said poignantly. "Now, we will have only one daughter. Where are our rights?"
Lying About The Hate Crime Bill, #2: "A Danger To Religious Freedom"
Jim Burroway
July 16th, 2009
Among the many claims of opponents to the Local Law Enforcement Hate Crimes Prevention Act of 2009 (H.R.1913) — known in the Senate as the Matthew Shepard Hate Crimes Prevention Act (S.909) — is the contention that this bill represents a danger to religious freedoms. The proposed legislation would expand the already existing federal hate crime law to include violent crimes based on the victim's actual or perceived sexual orientation, gender, gender identity, and/or disability. The current law already covers actual or perceived race, ethnicity, color and religion. This is very important to remember because it makes the "danger to religious freedom" argument particularly illogical.
That argument, as promulgated by anti-gay activists, insists that the proposed hate crimes prevention act will effectively criminalize religious objections to homosexuality and will "muzzle" pastors. Here's how the Family Research Council recently put it:
Let's say you preach from Genesis 19 or Romans 1, referencing the homosexual agenda or lifestyle. Your sermon could be heard by an individual who applies it in a way prohibited by a hate crimes law. Not only would the offender be prosecuted under this law, but you could also be prosecuted for conspiracy. Consequently, hate crimes laws would radically impact our freedom of speech as Christians.
Matt Barber puts it this way:
This creates both a sociopolitical and legal environment wherein traditional sexual morality officially becomes the new racism. Those who publically [sic] express medical, moral or religious opposition to the homosexual lifestyle are tagged by the government as "homophobic bigots" to be treated no differently by law enforcement, the courts or larger society than the KKK or neo-Nazis.
Barber's warning is particularly relevant. What would happen if "homophobic bigots" were treated exactly the same as the KKK or neo-Nazis?
Well, to answer that, we could well ask how does the current hate crimes law treat the KKK and neo-Nazis?
The federal hate crime law already protects against crimes motivated by hatred of religious groups, but that didn't keep neo-Nazis from winning the right to march in predominantly Jewish Skokie, Illinois (with the ACLU's help, I might add). The current hate crime law also protects against crimes motivated by racial hatred, but that didn't stop the KKK from marching and shouting slogans in Cleveland (again with the ACLU's help). Hate groups have rallied at state houses in Minnesota, Nebraska and South Carolina, In fact, White Supremacist groups have held nearly a hundred rallies, demonstrations and meetings across America in this year alone — and the existing hate crime law at both the state and federal level have deterred none of it. And yes, they've even protested gay pride parades as well, something that they have in common with more than a few conservative Christian groups.
Extremist hate groups are also free to practice their hate speech, including when they do so under the guise of religious belief. There are some three dozen racist Christian Identity groups active in America right now. Some even operate radio broadcasts and "prison ministries." One such "pastor," James Wickstrom, argued that Jews should be beaten, thrown into a wood chipper, and "give them the holocaust they rightly deserve." This, even though current hate crime laws already protect on the basis of religion.
Now if "pastor" Wickstrom can say something as offensive and dangerous as that with the existing hate crime laws in place under the guise of his religious beliefs, then there's nothing that Matt Barber can say now that can't be said should the Matthew Shepard bill become law. And that's because the First Amendment to our constitution provides a pretty ironclad guarantee of freedoms of speech and of religion:
Congress shall make no law respecting an establishment of religion, or prohibiting the free exercise thereof; or abridging the freedom of speech, or of the press; or the right of the people peaceably to assemble, and to petition the government for a redress of grievances.
And under that Ironclad guarantee of freedom of speech and religion, some pretty unsavory groups have freely spouted their unsavory beliefs. Our First Amendment protects our right to say pretty much anything we want, no matter how ugly, hateful, or factually wrong we may be. And no law — not even this proposed hate crimes law — can get in the way of that.
But that's not what opponents to the hate crimes bill would have you believe:
If we do not act decisively at this time, S.909 will make illegal every word in the Bible describing the destruction wrought by this vile behavior, and prepare the way for total censorship of the Gospel of Christ. Our children will pay a horrible price for our cowardice." Rev. Flip Benham, National Director, Operation Rescue/Operation Save America
But S.909, the senate version of the bill, won't make illegal any words whatsoever, because it only expands the current hate crimes law to cover sexual orientation. And the current hate crimes law doesn't make illegal any words either. And in case there's any confusion about this, the version of the Matthew Shepard act which passed the House says so specifically:
Nothing in this Act, or the amendments made by this Act, shall be construed to prohibit any expressive conduct protected from legal prohibition by, or any activities protected by, the Constitution.
And the Senate version is even more expansive in its assurances:
(3) CONSTITUTIONAL PROTECTIONS- Nothing in this Act shall be construed to prohibit any constitutionally protected speech, expressive conduct or activities (regardless of whether compelled by, or central to, a system of religious belief), including the exercise of religion protected by the First Amendment and peaceful picketing or demonstration. The Constitution does not protect speech, conduct or activities consisting of planning for, conspiring to commit, or committing an act of violence.

(4) FREE EXPRESSION- Nothing in this Act shall be construed to allow prosecution based solely upon an individual's expression of racial, religious, political, or other beliefs or solely upon an individual's membership in a group advocating or espousing such beliefs.
Now notice what I just did. I linked directly to both the House and Senate versions of the act so you can read it for yourself. Ever wonder why our opponents won't do the same when they make these outlandish claims?
But What About Pastors in Sweden, Britain and Canada?
Anti-gay opponents often bring up examples from other countries, claiming that what can happen over there can happen here. Focus On the Family has a so-called "Facts Sheet" which claims (PDF: 44KB/2 pages):
In Sweden, Canada and Great Britain, "hate crimes" laws have been used to prosecute Christians speaking their disapproval of homosexual behavior, posing a serious threat to religious liberty and free speech.
The Family Research Council adds:
Don't believe it? Just Just ask Pastor Ake Green who was charged and sentenced on June 29, 2004 to one month in jail for showing "disrespect" against homosexuals because of a grace and truth filled sermon delivered in Borgholm, Sweden on July 20, 2003 . Thanks to the efforts of our friends at ADF, that sentence was overturned on appeal, but you can see what a chilling effect that hate crimes laws would have on the freedom of speech and religion.
But Sweden's example simply doesn't apply here. Sweden has a hate speech law that goes back to 1948, when it was originally written in response to the Holocaust. Laws which limit hate speech are quite common in many European countries. But that's because their constitutions allow such laws to exist. Ours doesn't. Swedish journalist Tor Billgren, who writes the blog Antigayretorik, reminds us that no preacher has been fined or jailed for quoting the Bible:
Pastor Åke Green was sentenced to 1 month imprisonment by the district court, but was acquitted by the court of appeal and the supreme court. He wasn't jailed. There's another case as well: Leif Liljeström, a Christian (not a preacher) who owned a discussion forum on the web. He was sentenced to 1 month for things another person wrote on the forum (according to the Swedish law the owner of the forum is responsible). However, this wasn't quotes from the Bible, but extreme hate speech. This case will be dealt with by the Supreme Court. He hasn't been jailed.
Britain is often cited as another example by anti-gay activists. But the U.K. has no written constitution, nor does it have a Bill of Rights like ours which enumerates inviolable rights among its citizenry. (If I remember, that was one of the sore points between us more than two hundred years ago.) Consequently, Britain has a long history of banning all sorts of speech. As recently as 1988, Margaret Thatcher's government banned the broadcast of all appearances and interviews of members of Sinn Fein and the IRA. (According to the BBC, "instead of hearing Gerry Adams, viewers and listeners would hear an actor's voice reading a transcript of the Sinn Fein leader's words.") You just try to get that past our Constitution here.
Canada also has a hate speech law. Bill C-250 criminalizes certain types of hate speech towards persons of any sexual orientation: homosexuals, bisexuals, or heterosexuals. In other words, it protects everyone equally. But there is a clause which specifically exempts religiously motivated speech. In other words, religious freedom always trumps hate speech in Canada according to this particular law. But again, Canada's constitution does not prohibit curbs on speech the way the American constitution does.
But What About the "Philadelphia Eleven"?
But some claim that just such a curb on freedom of speech has actually happened here:
House Majority Leader Steny Hoyer claims the legislation "does not affect free speech or punish beliefs or thoughts. It only seeks to punish violent acts."  But Andrea Lafferty, executive director of the Traditional Values Coalition, says Hoyer is ignoring the case of eleven Christians in Philadelphia who were charged with hate crimes for sharing Scripture verses at a homosexual pride rally.

"Ask the Philadelphia 11. We know what these supposed 'hate crime' laws are meant to do. In Philadelphia, Christians were arrested and jailed based on hate crime law," she points out. "So we know that what the other side is saying — that it will not affect pastors or youth pastors or Christians — we know that is not true."
Philadelphia organizers, participants, and police were willing to tolerate the signs and taunts from a group of Repent America protesters when they remained at the edge of the event's grounds. But then those protesters pushed their way onto the festival grounds to try to forcibly disrupt the event, they were surrounded by Outfest supporters armed with pink whistles and eight-foot-tall pink-colored boards mounted on sticks.
Repent America, who didn't have a permit for their gathering, was trying to disrupt an OutFest rally which did have a valid permit. So police were called, and they instructed the demonstrators to go back out to the the edge of the Outfest area. The demonstrators ignored three separate orders to move. When they were told by police they would be arrested if they refused to move, they sat down, forcing the police to arrest them.
Prosecutors charged the protesters with violating several laws including the state's hate crime law. But the court dismissed those charges, calling them an infringement on the protester's First Amendment rights.That's right. Just like with with the Klan and the neo-Nazis, Repent America's actions were protected by the First Amendment.
This may be a case of overzealous prosecutors misapplying the law. But that doesn't mean the law itself is flawed. We've had cases where overzealous prosecutors have pinned far worse charges on innocent people. Some have even ended up on death row for wrongful murder convictions. The answer to that problem isn't the elimination of laws against murder, but to ensure that everyone has a speedy and fair trial — which is another of our cherished constitutionally protected rights.
And in this particular case, the problem wasn't with the police who removed Repent America from OutFest; it was with the prosecutor's decision to charge them under the state's hate crimes law. In fact, when Repent America tried to sue the city of Philadelphia for wrongful arrest, that court ruled that the police acted properly. It was Repent America's disruptive actions which led to their arrests, not the content of their speech.
Those who claim that the proposed hate crimes bill is a danger to free speech or religious freedoms need to not only dust off their copy of the Bill of Rights, but also look around at what a lot of people are already getting by with under the current hate crime law. Even if Repent America, Focus On the Family, or the American Family Association were to wind up in the same classy company of the KKK and neo-Nazis as Matt Barber fears, they will still be free to say whatever they damn well please.
See also:
– Lying About The Hate Crime Bill, #2: "A Danger To Religious Freedom"
– Lying About The Hate Crime Bill, #1: "The Thirty Sexual Orientations"
Cameronesque Award: The Family "Research" Council
Jim Burroway
May 15th, 2009
The Family "Research" Council is engaging in some downright Cameronesque "research" in its latest fundraising appeal. In an email blast with "Save America's Future" in the subject line, the FRC is begging its members to donate online "to help us stop liberal attacks on life, marriage and your religious liberty." And what is the greatest danger to your religious:
Repeal of the federal Defense of Marriage Act . . . special rights for homosexuals, lesbians, transvestites, and transsexuals . . . ultimately silencing both pastors in their pulpits and Christian and conservative broadcasters.
And they site a very prestigious name to back up their claim:
Religious freedom? Not for you, if the Harvard International Law Journal is right:

"[S]cholars [are] now suggesting that even core religious practices . . .

can be regulated in the name of equality . . ."

"Regulate" your religious freedom? We can't let that happen!
But wait a minute, doesn't the United States still have a First Amendment guaranteeing the free exercise of religion? How did the editors of the Harvard International Law Journal miss that?
It turns out, they didn't. The article the FRC is quoting from was written by Carolyn Evans and Beth Gaze, scholars at the Centre for Comparative Constitutional Studies, Melbourne Law School, Australia.
That's right. Australia. The relevant quote — without the ellipses — is this:
On the other side, there is an increasingly powerful movement to subject religions to the full scope of discrimination laws, with some scholars now suggesting that even core religious practices (such as the ordination of clergy) can be regulated in the name of equality.[6] At present, exemptions are given to religious organizations in many non-discrimination laws,[7] but the scope of those exemptions is being reduced in many liberal democracies.[8]
Now most people never bother to look at footnotes. But the relevant footnote are very instructive — as footnotes always are:
[6] See Pru Goward, Address at the Ordination of Catholic Women Annual Conference, Melbourne: Women, Human Rights and Religion (Nov. 5-6, 2005), available at http://www.ocw.webcentral.com.au/ articles.htm; Cass R. Sunstein, On the Tension between Sex Equality and Religious Freedom, Public Law and Legal Theory Working Paper No. 167 (2007), available at http://www.ssrn.com/ abstract_id=995325; Cf. Reid Mortensen, Rendering to God and Caesar: Religion in Australian Discrimination Law, 18U. Queensland L. J. 208, 219 (1994-1995).

[7] See, e.g., anti-discrimination laws in the U.S. and the U.K.: Civil Rights Act of 1964 §§ 702 and 703, 42 U.S.C. § 2000e-1 and 2000e-2; Equality Act 2006 (U.K.), §§ 50 and 57-60; Employment Equality (Religion or Belief) Regulations 2003 (U.K.) §§ 7 and 25.

[8] For example, in 2000 a European Directive (Council Directive 2000/78/EC of 27 November 2000) was issued that created quite strict limitations on the ability of EU member states to grant exemptions from anti-discrimination laws to religious employers.
Notice what's happening. There are three scholars (two in Australia and one in Chicago) who believe that the state ought to regulate "core religious practice." There are, of course, other scholars not cited who believe the opposite, and can back up their beliefs as well. But that doesn't mean a court will go along with it.
The authors also cite the European Union in as attempting to impose such regulations. But the authors cite the United States as holding a body of laws which preserve religious freedom.
And when the authors go on to examine "core religious practice" (i.e. "selection and training of clergy, the language and symbolism of ritual, and the determination of membership of the religious community") they conclude that religion enjoys a special claim to being exempted from the kinds of regulation that the FRC would have us fear.
It's been a while since we awarded a Cameronesque award to anyone. But it's been a while since we've seen such an outrageous example of misuse of the professional literature. The Family "Research" Council is now a two-time winner.
Mel White vs. Tony Perkins
Jim Burroway
April 14th, 2009
Soulforce's Mel White calls out the Family Research Council's Tony Perkins beginning at the 6:45 mark:
Tony Perkins' Strange Understanding Of Democracy
Jim Burroway
April 8th, 2009
The Vermont Senate and House today voted to override the governor's veto and provide marriage equality for all citizens of that state. And the city council for the District of Columbia voted to recognize same-sex marriages performed in other jurisdictions. All three of these legislative bodies are made up of members who stand for regular free and fair elections. So how does the Family "Research" Council's Tony Perkins react to today's news?
"Same-sex 'marriage' is a movement driven by wealthy homosexual activists and a liberal elite determined to destroy not only the institution of marriage, but democracy as well"
That's right. Overwhelming votes by representatives of the people are destroying democracy.
There are more winger reactions here.
FRC: Lesbians Led To Octuplets' Birth
Jim Burroway
February 13th, 2009
Everyone's talking about Nadya Suleman. She was the California single mother of six who gave birth to eight more. These octuplets were a result of fertility treatments. Comments have been all over the map. Pro-lifers questioned her decision but praised her for giving life to six more children. Ta-Nehisi Coates, on the other hand, asks us to imagine the reaction if she had been a black woman. Meanwhile, the Onion recoiled, "Uh oh. Eight Aquariuses living under the same roof for the next 18 years—yikes."
It didn't take long however for someone to finally getting around to blaming the gays. Leave it to Tony Perkins at the the homo-obsessed Family "Research" Council to do it:
Last week, taxpayers learned that they would be partially liable for the family's care through hundreds of dollars in food stamps and disability payments. The news fueled even more conviction that the fertility doctor should have refused the procedure. But is he really to blame–or are our courts? In California, the state Supreme Court made it virtually impossible for a physician to exercise his own judgment after two lesbians sued in 2001 for the right to be artificially inseminated over the doctors' personal or social objections.
Update: The problem, of course, is that the Surpreme Court only held that a physician cannot withhold treatment because of the patients sexual orientation. It said nothing about any other considers outside of the state's protected classes of race, creed, color, sexual orientation, national origin, etc. Physicians can find many reasons to withhold treatment, including ethical ones. Discrimination however is not legal. And since Suleman's case had nothing to do with discrimination, the FRC's argument is utterly senseless. But you probably knew that, didn't you?