FRC's latest clarification about Uganda resolution
Timothy Kincaid
June 4th, 2010
The Family Research Council has released the following statement:
Inaccurate internet reports have been circulating indicating that the Family Research Council lobbied "against" a congressional resolution condemning a bill proposed in Uganda. The Uganda bill would have provided for the death penalty for something called "aggravated homosexuality." Unfortunately, those spreading these false rumors deliberately failed to obtain the facts first.

FRC did not lobby against or oppose passage of the congressional resolution. FRC's efforts, at the request of Congressional offices, were limited to seeking changes in the language of proposed drafts of the resolution, in order to make it more factually accurate regarding the content of the Uganda bill, and to remove sweeping and inaccurate assertions that homosexual conduct is internationally recognized as a fundamental human right.

FRC does not support the Uganda bill, and does not support the death penalty for homosexuality — nor any other penalty which would have the effect of inhibiting compassionate pastoral, psychological and medical care and treatment for those who experience same-sex attractions or who engage in homosexual conduct.
I guess they found a position on the death penalty. But it appears that they do not object to incarceration or other forms of punishment, so long as they still have access to the "criminal" so they can provide "pastoral, psychological and medical care and treatment."
There is no ambivalence about their agreement with incarceration of gay people, just so long as you don't inhibit the churches' access to them. And I shudder to think of what kind of "medical treatment" the Family Research Council would advocate for those who "engage in homosexual conduct."
FRC's Response To Ugandan Resolution Lobbying Efforts Leaves More Questions Than Answers
Jim Burroway
June 4th, 2010
As Joe Jervis uncovered last night, the Family Research Council lobbied against a bipartisan House Resolution which expressed "unequivocal United States opposition to the 'Anti-Homosexuality Bill, 2009' introduced in the Ugandan Parliament." It appears that the FRC's position on Uganda's proposal to impose the death penalty for gay people under certain circumstances was considerably more equivocal.
Grove City College professor Warren Throckmorton contacted Tom McClusky, who was listed as one of the two lobbyists, in the FRC's Lobbying Disclosure Report, and asked about their lobbying efforts:
While he declined to say which members were lobbied, he said, "We didn't necessarily lobby against or for the resolution but tried to work with offices to make the language more neutral on homosexuality." He added his recollection was that "the original language was incorrect on what Uganda was doing as well." McClusky said the lobbying took place before the resolution was introduced but did not say what, if anything, was altered as the result of their efforts. As for the Ugandan bill, he said that the FRC has never taken a position on the death penalty. Regarding H.Res. 1064, he added, "We have not taken a public position on the current resolution."
This opens far more questions than it answers. Here is what we still don't know:
What "errrors" did the FRC seek to correct. As I read the current resolution, I see none. Were there, in fact, errors? This is important because we know very well that supporters of the bill have been disseminating false information about it. Was the FRC doing the same thing as well?
Now that we have a resolution that the FRC appears to have been concerned about, what is their position on it now? Do they still oppose its passage? Are they behind the reasons for resolution's being stalled in the House?
And what is the FRC's position on the Anti-Homosexuality Bill itself? Do they support the death penalty or life imprisonment? Do they still support criminalization? Do they support the provisions which target friends, families, co-workers, and healthcare providers of gay people? Do they support state-sanctioned censorship against speaking out on the behalf of gay people?
The FRC opened this can of worms by lobbying on this issue. They clearly have an opinion about it and cared enough to spend thousands of dollars on it. With Ugandan lives at stake, it's time for the FRC to fess up. Otherwise, based on past experience with this outfit, it is not at all unreasonable to assume the worst.
Family Research Council Supports Uganda's "Kill the Gays" Bill
Jim Burroway
June 3rd, 2010
Joe Jervis was provided a copy of a 20-page Family Research Council lobbying report:
According to the FRC's official lobbying report for the first quarter of 2010, they paid two of their henchmen $25,000 to lobby Congress against approving a resolution denouncing Uganda's plan to execute homosexuals. The resolution passed in the Senate on April 13th, but remains languished in the House almost four months after being referred to the Foreign Affairs Committee. Did the FRC's lobbying kill it?
It turns out that you can download the first quarter 2010 report yourself here. (You may have to change the filename extension to .pdf to view it) Right there on page 3, you will see House Resolution 1064, "Uganda Resolution, Pro-homosexual promotion" listed as the general lobbying issue area. Tom McClusky and David Christensen were listed as the lobbyists. McClusky is the FRC's Vice President for Government Affairs. Christensen is the FRC's Senior Director of Congressional Affairs.
I searched the Senate's Lobbying reports and found a similar report filed by the FRC. (no direct link available, but you can search here for "Family Research Council" as the Registrant's name to find the 4/12/2010 filing.) Page 3 of the Senate report for the fourth quarter of 2010  shows that McClusky and Christensen also lobbied U.S. Senators against the CIVH Res. 1064, which they list as "Ugandan Resolution, Pro-homosexual promotion."
Both reports were filed on the FRC's behalf by Paul J. Tripodi, FRC's Vice President for Administration.
In a recent documentary, Ugandan MP David Bahati, who introduced the draconian Anti-Homosexuality Bill in that nation's Parliament, told Current TV that American evangelicals have told him privately that they support his "kill-the-gays" bill, despite publicly distancing themselves from the controversial proposal.
In February 2010, Peter Sprigg, the Family Research Council's "Senior Fellow for Policy Studies" has said that he fully supports criminalizing homosexuality in the United States. In 2008, he quipped that he wanted to see all gay people deported. He later apologized for that remark.
Nonetheless, we now know that Tony Perkins, Peter Sprigg, Kenneth Blackwell, McClusky, Christensen and the rest of that ilk want you dead.
Dead, dead, dead.
With DADT Real Compromise In the Works, Panic Ensues
Jim Burroway
May 26th, 2010
It's time once again to lock up your tender military-aged sons and daughters. Now that it looks like the repeal of "Don't Ask, Don't Tell" may be imminent, anti-gay extremists are pulling out every scare tactic to try to block the deal. They're coming at it from so many bizarre angles that it is increasingly hard to keep up with them all.
First we have the Family "Research" Council claim that repealing DADT will result in a huge jump in "homosexual assaults.""[H]omosexuals in the military are about three times more likely to commit sexual assaults than heterosexuals are," they say, using precisely the same kind of mathematical fallacies they've previously used to claim that gays sexually abuse children disproportionately to their numbers in the general population. A key fallacy is their claim that "over eight percent (8.2%) of all military sexual assault cases were homosexual in nature." That may be, but that doesn't mean that it was actually self-identified gays who committed those assaults. Prison-style rapists aren't exactly confined to gay people. The FRC has no figures to tell them which of those assailants were actually gay, or were instead straight people on some sort of power-and-violence trip — which is the primary motive for almost all rapists, gay or straight. Somehow, the Family "Research" Council has missed that fundamental fact in its much-vaunted research.
But the FRC's objections are positively genteel compared to some of the other ones coming out of the woodwork. Cliff Kincaid says that allowing gays to serve openly "could put them on a battlefield where other soldiers could come into contact with their infected blood and bodily fluids." Meanwhile, the American Family Association has let its collective subconscious slip in warning that House Speaker Nancy Pelosi will "ram Gays-In-Minitary vote through Congress."
Sheesh! And they say we're the drama queens!
Review of Family Research Council's study on lesbians
Timothy Kincaid
May 24th, 2010
The Family Research Council, an avid anti-gay activist group, has released a new 'study' which purports to inform about the factors contributing to the sexual orientation of lesbians.
Women (aged 14-44) who have not had a homosexual sexual partner in the past year are more likely to worship at least weekly and to have grown up in intact families than those who have had a homosexual sexual partner in the past year. According to the National Survey of Family Growth (NSFG), 2.1 percent of women who grew up in intact married families and attend religious services at least weekly have had a homosexual sexual partner in the year prior to being asked, followed by women who grew up in other family structures and worship at least weekly (4.6 percent), those who grew up in intact married families and never worship (7.3 percent), and those who grew up in other family structures and never worship (9.5 percent).
The database selected was the National Survey of Family Growth conducted by the CDC in 2002-03 (and includes women aged 15-44). The CDC provides an easily readable abstract of sexual behavior of Americans and shines some light on FRC's claims.
Let's look first at FRC's discoveries about women and church attendance. I wasn't able to locate the NSFG stats on church attendance, but I'll assume that they didn't just make them up:
Let's stop for a second to chuckle about the astonishing discovery that lesbians are less likely to currently attend church. Oh, gee, gosh, why ever could that be?
The FRC seems to think that going to church chases the gay away, that women who go to church are less likely to catch the lesbian bug, but I think that they have the cart before the horse. The answer is found in their own "related insights":
Michele Dillon of Yale University reported that 44 percent of frequent Catholic church attendees "said that sexual relations between two adults of the same sex were wrong," compared to 10 percent "of those who attended occasionally or never."
I don't find it particularly surprising that lesbians avoid the place where they are four times as likely to have "good Christians" actively seeking to make their life miserable. I'm just surprised FRC thinks anyone is so foolish as to see this from the opposite direction.
But I was surprised at a few facts.
For example, I didn't know that over half of frequent Catholic church attendees don't find sexual relations between two adults of the same sex to be wrong. That's encouraging, and that was from a 1996 report.
And I also didn't know that nearly 3% of all women who attend church weekly or monthly have had a same-sex relationship in the past year. That's pretty impressive. As we'll see later, that's nearly three quarters of all lesbians, a much higher percentage than I would have guessed.
But let's look at the more serious claim, that family structure can influence eventual orientation. Or, as FRC put it, (Catholic News Agency)
"This research further undermines the claim that homosexuality is largely genetic or biological in origin," said Dr. Patrick F. Fagan, director of the Marriage and Religion Research Institute at Family Research Council, and co-author of the study.

"It is clear that social factors have a significant impact on whether a woman chooses to engage in homosexual relationships," he noted.
Let's address, for a moment, the nonsensical language equating homosexuality and "chooses to engage".
Supposing that there was an identifiable link between childhood family structure and "whether a woman chooses to engage in homosexual relationships", this would not automatically say something about her sexual orientation. It might tell us something about how she responds to her attractions, desires, or longings, but it would not inform us about whether they were there.
And the FRC knows full well that it is being deceptive on this issue. No credible scientist, activist, theorist or blogger has ever claimed that how one responds to one's attractions – that is, "whether one chooses" – is genetic or biological. When discussing homosexuality, we are discussing attractions, not choices and FRC demonstrates their inherent dishonesty by seeking to conflate these separate issues.
But let's see if a causal relationship between family structure and same-sex female relationships can be found in the NSFG data. I've not recalculated FRC's percentages, but here is their graph:
FRC sees this as two demographics, married intact (the good families) and all the rest (the bad families). But, they don't present the data in a way that is informative.
Looking at this graph one might think that each category has equal weight and is statistically valid. And one might also assume that having been raised in a married, always intact family greatly reduced the odds of a woman "choosing to engage in homosexual relationships." But what FRC convenient forgets to mention is what the NSFG reports as the total percentage of women who actually have had a same-sex relationship in the past year: 4.4%.
In other words, FRC is seeing significance and relevance in reporting that there was 0.4% fewer women who had same-sex relationships from "good" families than from the population as a whole.
Zero point four percent.
Now I'm not sure how FRC got to their numbers. Either the cohabiting step-family category was so small a sub-sample as to have little influence on the population as a whole or they had a little problem with their excel schedule. But in any case, four tenths of one percent variance certainly does not demonstrate a correlation, much less a causation.
And if FRC cared in the slightest about honesty, integrity, or truth they would feel shame and retract their statement. But I think there's about a 0.4% chance of that happening.
No "Rekers Purge" At Family Research Council
Jim Burroway
May 6th, 2010
There have been numerous reports across the internet saying that the Family Research Council has "purged" Dr. George Rekers from their web site following news reports that Rekers had returned from a 10-day European vacation in the company of a male escort.
We did not post that report here at BTB because we were unable to confirm that a purge had actually taken place. David Robert, at Ex-Gay Watch looked into it and determine that the FRC's protest that they haven't purged Rekers from their web site appears to be correct:
At some point in the past, perhaps as far back as 2007, the FRC restructured it's web site. The page describing their origins was changed to eliminate a couple of academics, Armand Nicholoi Jr. of Harvard University and George Rekers of the University of South Carolina. It now focuses more on conservative political figures such as Gerald P. Regier, Department of Health and Human Services in the Reagan administration.

The verbiage concerning Rekers and Nicholoi was moved to their FAQ where it remains (in the answer to the second question). However, even the May 1 Google cache of the page in question shows that it is the same as it was before the Miami New Times story broke.
That's not to say that a purge isn't on the way. But it doesn't appear to have happened yet.
Exodus Co-Founder: Getting Married As A Leap Of Faith
A multi-part video interview series with Michael Bussee, co-founder of Exodus International turned critic.
Daniel Gonzales
April 26th, 2010
Some people in the ex-gay movement become so deeply involved they make the drastic step of getting married.  Michael Bussee took that step and talks today about his inner conflict in doing so.  Michael recognized he wasn't a heterosexual when he got married but chose to anyway because he believed God would reward him with heterosexuality if he truly committed himself to God and took his vows as a leap of faith.
Once married Michael found himself in an uncomfortable position as a role model at Exodus and privately tried to discourage his own clients from marrying.
Lastly Michael talks about the damage caused by using marriage as proof of change and the collateral damage that occurs when mixed orientation (ex-gay) marriages come to an end.
(transcript after the jump)
Barack Obama the First "Gay President"?
Jim Burroway
March 30th, 2010
That's what Tom McClusky, Vice President for Government Affairs for the Family "Research" Council, suggests. I know! You could have knocked me over with a feather too! Those FRC folks really do live in an alternate universe, don't they?
Matt Barber adds names to Hate Group list
Timothy Kincaid
March 24th, 2010
As we told you, Peter Labarbera's amusingly misnamed website, Americans for Truth About Homosexuality, has been named a hate website by the Southern Poverty Law Center. And while I see this as a reasonable classification for a man whose "religious objection to homosexuality" always seems to be expressed in the vilest terms of contempt for gay individuals, fellow anti-gay activist Matt Barber (who sits on AFTAH's board) has leapt to the Peter's defense.
Writing in third person, he declares that this addition to the hate list entirely discredits the SPLC. And besides, AFTAH is no different from a number of other groups.
"It's a 'hate group,' mudslinging good time!" joked Barber. " Let's try it on for size. In exercise of the SPLC's trademark 'I-know-you-are-but-what-am-I' criteria for determining 'hate group' status, I hereby declare the Southern Pov Law Center an officeal 'anti-Christian, anti-conservative hate group.' Try it, it's fun.

"But seriously," continued Barber, "If AFTAH is a 'hate group,' then so is Liberty Counsel, Focus on the Family, Family Research Council, American Family Association, the Southern Baptist Convention and the Roman Catholic Church."
Well now, Matt, those are interesting nominations. You've given us something to think about.
Fact Checking the Family "Research" Council Straw Man Argument
Jason Cianciotto
March 13th, 2010
In response to a Washington Post article about the economic benefits of same-sex marriage in DC, the Family Research Council (FRC) provides a classic example of how right-wing organizations manipulate data and statistics to suit their anti-LGBT positions.
Here's the quote:
When same-sex weddings kicked off in D.C. yesterday, the city wasn't seeing anything but dollar signs. In an absurd article in today's Washington Post, reporters tried to argue that counterfeit marriage could be the economic salvation of the city's economy. In a region with 12% unemployment, local officials claim that redefining marriage "will create 700 jobs and contribute $52.2 million over three years to the local economy."

Not so fast, says FRC. The last census counted 3,678 same-sex partner homes in D.C. Assuming that number has stayed roughly the same, then the 150 who applied for marriage licenses yesterday would amount to a whopping four percent of the local homosexual population–hardly the stuff of economic recovery. For the Post's $52.2 million projection to come true, all 3,678 of those D.C. couples would have to get married and spend over $14,000 per wedding. (I don't know about you, but my wife and I spent a LOT less!) These "marriages" (which have yet to meet financial expectations in other states) may make a fast buck in the short term, but they will do nothing but drain the economy down the road. Consider the massive health care expenses incurred by taxpayers every year to cope with the diseases spread by homosexual behavior. According to the Kaiser Foundation, federal funding grew to more than $18 billion in 2004 to deal with the HIV/AIDS epidemic. Over half of all U.S. infections are in men having sex with men! That means taxpayers spend roughly $10 billion a year treating the diseases caused by a behavior celebrated in same-sex "marriage." So much for economic development!
Not so fast FRC.
Yes, according to the Washington, DC Census Snapshot published by the Williams Institute, there are an estimated 3,678 same-sex couple households in the district, and the Associate Press did report that 150 same-sex couples applied for licenses on the first day same-sex marriage became legal there. This is about all that is factually correct in FRC's statement.
FRC's claim that the 150 couples represent "four percent of the local homosexual population" is a classic manipulation used by the religious right and discredited "researchers" like Paul Cameron. They take an estimate of one portion of a minority population and pretend that it is generalizeable to the population as a whole. In this case, the number of same-sex couple households willing to self-identify in the Census is not equivalent to the total population of lesbian, gay, or bisexual DC residents, which according to the Williams Institute is approximately 33,000.
Even more importantly, it is laughable for FRC to base its argument on the number of couples who applied for licenses on the first day. The Washington Post article references another Williams Institute report, which estimates that 2,000 same-sex couple in DC would marry over the next three years. In addition, another 12,500 couples are expected to come from out of state to get married. This is a more complete picture of the estimates used to create the projection of 700 new jobs and $52.2 million in revenue, but FRC simply ignores this information.
Where to begin with FRC's last argument about same-sex marriage being a long-term drain on the economy because of "diseases spread by homosexual behavior?"
We could cite CDC data on transmission rates caused by "heterosexual behavior." We could also estimate federal funding spent on prevention efforts that address the damage caused by social, and familial environments created by FRC. As they say, so much for economic development!
However, it would be a waste of time to feed into FRC's "straw man" arguments.
They have no interest in examining real facts. Nor do they see the folly in their position against allowing same-sex couples access to an institution that fosters monogamy as well as mutual caring and support. As so many articles and special reports on Box Turtle Bulletin have illustrated, there is no place for scientifically supported facts in the anti-gay playbook.
CPAC Overboard on DADT
Jim Burroway
February 19th, 2010
Die-hard supporters of "Don't Ask, Don't Tell," the military's ban on LGBT people serving openly, held a news conference at the Conservative Political Action Conference on February 18 in Washington, DC. It was a truly priceless exercise in surrealism that has to be seen to believe.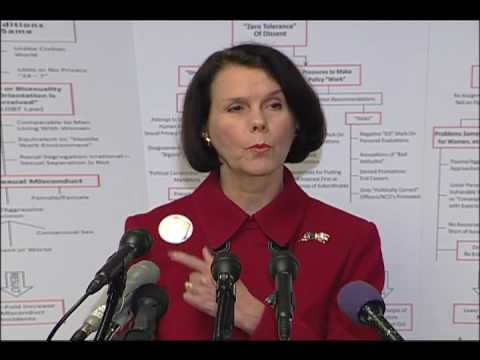 Here are my favorites. Tom Minnery of Focus On the Family thinks repealing DADT is a bad idea, but not because he dislikes gay people. In fact, he's worried all to pieces over what repealing DADT would do to gay men:
There are going to be a number of young gay men who have been shoved in the middle of this social engineering debacle and told that it is their right to serve. In the confines of barracks life, the sexual tension that will result when you try to develop a warrior culture and put these two very different ideas of sexuality in the middle of that culture, it's going to produce a lot of abuse, a lot of angry, a lot of severely disappointed young gay men.
Tony Perkins, of the Family "Research" Council has a hard time with polling data:
When you look at the polling data of the sixty percent of Americans or whatever saying they thing that homosexuals should be open, should be able to serve openly in the military, well do they really understand the conditions under which their sons and daughters and their neighbor's kids would have to serve in.
People understand the conditions of war very well, and nobody understands it better than those who are in the military currently. The Military Times finds that there has been a sharp decline in the percentage of men and women currently in uniform supporting DADT. Fewer still who personally know a gay person serving are willing to report them to their command.
But the most surreal statement comes from Retired Admiral James "Ace" Lyons:
You know in the Navy in the late nineteen hundreds, homosexuality was rampant in the United States Navy. It was so bad that mothers would not let their sons enlist in the Navy until the Navy cleaned its act up, and fortunately they did. …On board ship the Navy found that there are three things unacceptable to good order and discipline and its impact on readiness. You cannot have a thief aboard, you cannot have a drug-user or a drug-pusher, and we found out you could not have a homosexual.
And as anyone who has ever been to Fleet Week in San Francisco, New York, San Diego and Ft. Lauderdale can tell you, they don't have any homosexuals in the Navy anymore.
Family Research Council's Peter Sprigg Wants To Throw You In Jail
Jim Burroway
February 2nd, 2010
Don't believe me? Then check this out:
Peter Sprigg was on Chris Matthews's Hardball to talk about "Don't Ask, Don't Tell," the ban on gays in the military. Sprigg, of course, is against ending the ban. But skip ahead  to about the 8:15 mark, and you can see what Sprigg really wants to do:
MATTHEWS: Let me ask you Peter, do you think people choose to be gay?

SPRIGG: Uh, people do not choose to have same-sex attractions, but they do choose to have homosexual conduct. And that's conduct also , which incidentally is against the law within the military. It violates the Uniform Code of Military Justice. It doesn't make any sense for us to be actively recruiting people who are going to be violating the Uniform Code of Military Justice.

MATTHEWS: Do you think we should outlaw gay behavior?

SPRIGG: Well, I think certainly it's defensible.

MATTHEWS: I\'m just asking you, should we outlaw gay behavior?

SPRIGG: I think that the Supreme Court decision in Lawrence v. Texas, which overturned the sodomy laws in this country, was wrongly decided. I think there would be a place for criminal sanctions against homosexual behavior.

MATTHEWS: So we should outlaw gay behavior.

SPRIGG: Yes.
This is the guy who nearly two years ago said we should "export" gays: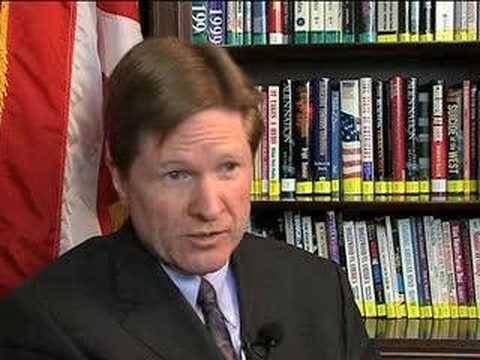 Where The Money To Overturn Same-Sex Marriage in DC Coming From?
Jim Burroway
February 2nd, 2010
Hint: None of it is coming from within Washington, D.C.. Rev. Harry Jackson's three groups to wage three different ballot fights against DC's new marriage equality law have raised a total of $199,000 so far. Of that, $102,192 came from Rev. Jackson's MAryland-based High Impact Leadership Coalition. That sum is followed by $40,000 from Focus On the Family, $32,130 from the National Organization for Marriage, and $25,000 from the Family Research Council. None of the donations are from DC residents.
Family Research Council Wants Your Holiday Family Photos — And So Do We
Jim Burroway
December 5th, 2009
Well, they're a bit more specific than that. They want you to send in your family Christmas photos. Here's the email that landed in my inbox overnight:
Submit your Family Photos and Win!
December 04, 2009 | Share with Friends

Dear James,

Let's face it, family photos aren't easy to get. From children fidgeting, to getting everyone wearing the proper attire, to blinking eyes and lighting, just getting one good shot can often be an ordeal. But in the end, the effort pays off with for better or worse, a snapshot to fuel memories for generations to come. This year, FRC is offering another incentive to grab the camera and gather the family: the FRC Family Photo 2009 Contest.

Here's the rundown: this Christmas season, send us your best family photos in one of four categories:

* Photo that best captures the spirit of Christmas
* Most original family Christmas photo
* Photo with the most family members
* Funniest Christmas photo

Once FRC has reviewed and posted your photo online, we'll make them available on an upcoming web page where send your friends and family to vote for your photo. The winners in each category will each receive 2 free standard admission passes to the 2010 Values Voter Summit, to be held in Washington, D.C. on September 17 to 19, 2010. The contest begins now, and runs until January 15, 2010, and winners will be announced on January 20, 2010.

Send your attached photos to familyphoto@frc.org, and be sure to include the following information with your email:

* First & Last Name
* Photo Category (you may enter different photos in each category, but only one photo per category per entrant)

So ready your camera, gather your family, and best wishes in the contest.

Sincerely,

Tony Perkins
President

P.S. Please forward this email to at least one friend.
So what do you say? Send in your family photos and see if you can win. And when you do, you can send a copy to us as well, and we'll show them what families really look like.
Another Reason To Rejoice
Jim Burroway
November 14th, 2009
There's another reason to rejoice over the LDS Church's historic support for pro-LGBT legislation in Salt Lake City: it's causing all sorts of angst among anti-gay extremists. The right-wing group America Forever, whose fundraising ventures included selling worthless ID's to Mexican immigrants, is incredulous. They charged that the seemingly powerless Church "was placed in this position by the gays from Utah." That's right. Gays are more powerful in Utah than the Mormon Church.
Other denunciations were more conventional. The American Family Association of Michigan's Gary Glenn sputtered that the Church's position was "grossly ignorant." The Family Research Council's Peter Sprigg charged that the Church was "bend[ing] over backwards to exhibit tolerance toward homosexuals in some way." Peter LaBarbera wailed that the church's stance may mark "the 'official' split of the American pro-family movement against homosexuality into two camps," with only one camp holding fast to unadulterated, no-holds-barred, anti-gay warfare — the only stance he finds acceptable. LaBarbera also worries:
If churches back "gay rights" (and the LDS is hardly the first), is there some truth to the idea that those of us who remain opposed to ALL aspects of the "GLBT agenda" are "bigots" or somehow extreme in our worldview?
Increasingly, the answer to LaBarbara's question is self-evident. If someone opposes ALL aspects (as LaBarbera emphatically stipulates) of recognizing the humanity of any people — whoever they may be — then yes, they are bigots and extremists. That's pretty much the definition. There's no other way to put it. And whenever a major denomination like the LDS church can frame a question like this through its actions with such stark clarity, we all benefit.