Alan Chambers Addresses Developments In Uganda
Jim Burroway
April 20th, 2009
Late yesterday, I posted about the latest disturbing developments in Uganda as the tabloid Red Pepper published a full-page article publicly outing forty LGBT Ugandans. I also wondered aloud what it would take for Exodus President Alan Chambers to finally address the events in Uganda.
Today, Exodus International President Alan Chambers addressed the situation in Uganda with this statement on his personal blog:
A recent hullabaloo over a conference in Uganda has had me thinking and praying about some things. The conference centered on a conservative, presumably Christian, response to gay issues in that country. In Uganda, homosexual behavior is punishable by imprisonment and there is talk of stiffening the penalties. Several American gay activists and even some conservative Christians have raised a ruckus about the event and rightfully so. Uganda's policies seem reprehensible. Publicly exposing or arresting gay-identified men and women for homosexual behavior or forcing them to undergo therapy is a true violation of free will and a compassionless transgression.
Chambers' statement departs from Uganda to provide a broader context of past Christian failures toward the LGBT community. He lauded the gay community for having stepped up to the plate to do the hard work that should have been the work of the church, particularly contrasting the LGBT community's response to the AIDS crisis with the reaction of Christian leaders. He also wonders aloud "what things in California might be like if the Church had spent the $39 million dollars they raised for Proposition 8 to show the love of Christ to the gay community."
In the final paragraph, Chambers returns to Uganda:
Confession is good for the soul, they say. There's a reason for that. So, to my fellow Christians in Uganda, California and elsewhere around the world, my suggestion as you engage in social dialogue over this issue is this: pray, confess your own sins and remember where you were before God found you. And to the gay community: it is my great hope that we as a Christian church will give you no more reasons to justifiably doubt God's love for you. I am sorry for the times when I have contributed to that.
Chambers covers a lot of ground in this confession. It can mark a great first step, but the statement alone remains insufficient. It was action that sparked the latest events in Uganda, and it will take action on Exodus' part to address what Exodus board member Don Schmierer helped wrought.
This statement and others like it need to get into the hands of Uganda's media, much like Warren Throckmorton's statement a month ago. The typical Ugandan, after all, isn't likely to be a regular reader of Chambers' blog. In fact, they are less likely to have reliable Internet access at all, hence the importance of following Throckmorton's example and going to Uganda's media directly.
It's too early to know whether Chambers' statement will remain an exercise in absolving his conscience or if it signals a resolve to try to set right what has been broken. My cynical side says it's the former, but my inner cynic is wrong at least as often as he's right. I am hopeful for the latter, but that hope is tempered with the experience of seeing similarly noble sentiments followed by inaction. In either case we will remain watchful.
Click here to see BTB\'s complete coverage of recent anti-gay developments in Uganda.
Uganda's Anti-Gay Vigilante Campaign Is Now In Full Swing
Jim Burroway
April 19th, 2009
This is what Exodus International helped spark. It is today's issue of the Ugandan tabloid, The Red Pepper, which featured this "killer dossier." Yes, those are the Red Pepper's own words:
This is a killer dossier, a heat-pounding and sensational masterpiece that largely exposes Uganda's shameless men and unabashed women that have deliberately exported the western evils to our dear and sacred society. …
This is what we have long feared: names, identifying features, places of employment, residences, boyfriends and girlfriends, and other unfounded charges and illicit gossip intended to destroy their reputations and worse. It is a repeat of the 2007 vigilante campaign which was also trumpeted by — you guessed it — the Red Pepper.
In fact, this latest article is a retread of the Red Pepper's infamous 2007 "Homo Terror" article, which was a centerpiece of that year's campaign. And like before, the Red Pepper doesn't intend to stop with just this article. Today's Red Pepper promises to publish "more shocking things you don't know about Homos" in next Sunday's edition. Interestingly, this "killer dossier" does not appear in the Red Pepper's website.
For the latest round, LGBT Ugandans are bracing for the worst while drawing strength from one another:
It is Saturday evening. I debated whether or not to show my face in public. My lover convinced me it was no big deal. Just go, and show my mug. And anyone have a problem, well, to hell with them.

So, I went to my favourite pub. And, found that most other kuchus [gays] had also gravitated there. Showing there [sic] faces.

…But nothing could hide the anger, and the sense of community. We were together to take strength from one another. We have been exposed to the merciless gaze of hate of a homophobic society. We were, and are, hurting. There is little that we can do, but we can brave it out, and give strength to one another. We don\'t know what the actual fall out will be, individually, on a person to person basis. Or, to the community. There were some photos, this time, too. As if the need was that it was necessary to sheer up the believability of the red rug. Just a few photos. But enough.
This is the fruit of Exodus International board member Don Schmierer's participation alongside Holocaust revisionist Scott Lively in an anti-gay conference in Kampala, Uganda during the first weekend of March. The conference, in which Schmierer was intended to serve as the "ex-gay expert," announced a policy proposal to change Uganda's draconian laws against homosexuality to force those convicted into unproven and unregulated "therapies."
Because Schmierer and Exodus have decided to remain silent about their roles in this fiasco, Ugandan anti-gay organizer Stephen Langa has used Schmierer's and Lively's talks to lend legitimacy to a series of meetings which followed the original conference. Those meetings then culminated in a press conference carried live on national television featuring George Oundo, who claimed to be "ex-gay." Oundo has since been fueling a public outing campaign on radio and in the newspapers, culminating in this long-feared feature in the Red Pepper.
This latest development is very worrisome because the Red Pepper was the major cheerleader in past public anti-gay vigilante campaigns. Those campaigns resulted in innocent people being arrested, tortured, fired, and driven into hiding and exile.
Exodus President Alan Chambers' only response to Schmierer's associations is to "applaud" Schmierer's role. Neither he nor Schmierer have spoken out in any meaningful way, either to forcefully condemn the aftermath of that conference, or to own up in Exodus' role in facilitating the actions stemming from it. For some inexplicable reason, Exodus remains silent as their handiwork in Uganda continues to exact harsh consequences to innocent people.
For the love of all that is decent and holy, when will Chambers do the right thing? What is he waiting for? What will it take for him to finally man-up and do the right thing? Is he really waiting for bloodshed, as it seems right now? Is that what it will take?
Click here to see BTB\'s complete coverage of recent anti-gay developments in Uganda.
Alan Chambers will say ANYTHING
Timothy Kincaid
April 16th, 2009
The Baptist Press says this about Alan Chambers, president of Exodus International:
For Chambers, the Day of Truth is personal. He struggled with and overcame unwanted homosexual attractions as a teenager and young adult. He is now married, and he and his wife and have two children.

"Many people don't know that change is possible or that there's any alternative out there for people," he said. "… There was a time when I was trying to fit that with my life, trying to marry my homosexuality and my Christianity and trying to see if I could be a good gay Christian. It didn't work."
Really? Alan overcame unwanted homosexual attractions as a teenager and young adult? And his wife and children are evidence of this?
Now that's a fascinating retelling.
Because I also happen to know that Alan has said that while his attraction has greatly diminished over the course of 16 years, he still struggles with homosexual temptation and lives a life of denial of what comes naturally to him. And it seems that in their effort to paint Alan as an ideal family man they forgot to mention that Alan took nine months to consummate his marriage or that his two children are adopted.
If Alan's going to tell kids about the "alternative out there for people", he should tell them what that alternative really is. But I guess telling the truth wouldn't serve his goal of vilifying and hindering those good-hearted students who are trying to stem the flood of abuse against their gay classmates in public schools.
Uganda Columnist: "Happy Easter …Irrespective of Sexual Orientation"
Jim Burroway
April 10th, 2009
Columnist Bernard Tabaire, writing for Uganda's Daily Monitor, offers a very refreshing and sane take on the latest round of anti-gay agitation taking place in Ugandan media. His column is so wonderful and refreshing, it's hard to know where to start. He starts this way:
It is Holy Saturday, today, the final day of Holy Week and of Lent – "a period of spiritual preparation for Easter which typically involves fasting, penance and prayer". Besides fasting, penance and prayer, the Lent period in Uganda this year has been characterised by something else: virulent gay-bashing.
Tabaire calls out Stephen Langa, director of Kampala-based Family Life Network, on this latest round of public gay-bashing with remarkable clarity and logic. He notes the obvious rivalries between Langa and other "Christian" leaders — petty rivalries which appear to behind charges that one prominent Catholic priest was gay. Those charges were made by some so-called "ex-gays" that were trotted out by Langa at a press conference. But of the more concerning accusations — that gay Ugandans are "recruiting" schoolchildren, Tabaire asks the questions that ought to be obvious:
But enticing minors into sexual activity, any sexual activity, is illegal as well. So why are the Georginas [referring to George Oundo and Emma Matovu] not reporting this matter to the police? Why do they report to Mr Langa\'s little outfit? If they do not know about the rights of children, surely, Mr Langa knows. Why does he then not encourage them to report these things to the police?

In fact, the police should swing into action and arrest anyone, straight or gay, who has lured children to sexual activity. Otherwise they will stand accused of going along with Mr Langa\'s posturing as the guarantor of morality in Uganda.

Indeed, the main point that has come out of Mr Langa\'s shrill anti-gay crusade is that adults are messing with our children. This, though, begs the question: what has recruitment of children into homosexuality got to do with two consenting adults having a sexual relationship? In his zeal, Mr Langa appears over his head here. He needs to straighten his priorities not gays and lesbians.
Tabaire also points out the obvious dangers which stem from this latest upsurge of anti-gay rhetoric and accusations:
There is something potentially dangerous in what Mr Langa is doing in inveighing against fellow Ugandans just because they are not heterosexual. It will come as no surprise if individuals falsely name others as gay or lesbian to settle personal scores.
Tabaire's column is a very welcome island of sanity in the sea of madness we've seen lately. I hope this will encourage others to raise their voice as well.
And maybe — just maybe — Exodus President Alan Chambers will be moved by the celebration of the Easter season to muster the courage that Bernard Tabaire has demonstrated. Maybe.
Chambers rushed to Peter LaBarbera's defense, and LaBarbera's life and liberty isn't close to being threatened. Meanwhile, we hear that Ugandan television followed police as they arrested two gay men in their own homes. Those men will reportedly spend their Easter weekend in jail.
I hope that in this season, Alan Chambers may find the courage to contact Ugandan media — as Warren Throckmorton did, so we know it's not that difficult to do — and call for a halt to the vigilantism that his fellow Exodus board member facilitated. A member of his organization helped to create this mess; he can make a big difference in trying to correct the situation.
Alan, the ball is in your court. You can choose to do the right thing, or you can continue to remain silent. The choice is yours. Happy Easter, irrespective.
Click here to see BTB\'s complete coverage of recent anti-gay developments in Uganda.
When Good Men Do Nothing
Jim Burroway
March 16th, 2009
Anti-gay activists are not all cut from the same cloth. There's a broad spectrum of behavior among them, from the well-reasoned and considerate to the dangerously crazy. One can imagine a hierarchy of sorts: Those at the top of the hierarchy are the more reasonable ones who can generally see gays and lesbians as human beings and can usually address the debates with honesty and integrity, even as they continue to oppose policy proposals which are important for LGBT people. Only a few examples come to mind which fit that description (David Blankenhorn would be one). The most visible LGBT opponents, like Focus On the Family or the Family Research Council, sit recognizably below that top notch, but they are nevertheless well above the bottom rung of this hierarchy.
Now don't get me wrong. Focus and FRC certainly fight against us at every turn, and they aren't above lying and distorting to try to get their way. But one can imagine that there are steps they will not take, steps that those at the very bottom of our hierarchy have no qualms about taking.
Those who anchor themselves firmly at the bottom include those who have called for our execution (Paul Cameron), who rejoiced in our deaths (Fred Phelps), who excuse those who have killed some among us (Scott Lively), who tell everyone who will listen that the Nazi movement was a fully homosexual one (Lively, again), that it was the gay Nazis and not straight Nazis who harbored a special animosity towards Germany's Jews (ditto), or that gay activists are all secret fascists determined to remake the world in the image of Nazi Germany (ditto again).
In other words, there are those whose purpose it is to stoke the fears and visceral hatred of ordinary people to prod them into doing the most extraordinary, horrific things — whether its killing a gay immigrant in Sacramento, flinging feces at gay worshipers at a church in Latvia, or hunting down LGBT people on the streets in Uganda.
However much we disagree with Exodus, FOTF, FRC and others, we must at least grudgingly recognize that there are many things which are beneath them.
Hatred Is An Extraordinary Thing
It is that recognition of this hierarchy of opposition which leads us here at BTB to refrain from using the word "hate" wherever possible. We use that word to describe people's motivations only under the most rare and extraordinary circumstances because we recognize that the evil of hatred in its purest form is a most rare and extraordinary thing.
The Southern Poverty Law Center agrees. They list only twelve anti-gay hate groups across the country. Notice that Exodus, FOTF and FRC are not listed. That's because the SPLC doesn't label just anybody as a hate group based on policy positions. To be listed, the group must "go beyond mere disagreement with homosexuality by subjecting gays and lesbians to campaigns of personal vilification."
There are only twelve groups on the SPLC's list, which suggests to me that it's pretty easy to avoid landing on it. But one man bears the unusual distinction of appearing on the list twice. Scott Lively is Abiding Truth Ministries, and he is also a co-founder of Watchmen On the Walls. As far as I know, he's the only person to have inaugurated one-sixth of all the SPLC's listed anti-gay hate groups in America. One really has to go out of one's way to earn that rare position, but Lively has well earned his place.
Exodus International however has operated in a very different mode from Lively's. They've tended to operate somewhere nearer to the Focus On the Family territory rather than than the Traditional Values Coalition territory in my anti-gay hierarchy. Exodus has worked vigorously against gay-supportive policy proposals, sometimes being less than candid about their own movement in the process. And Exodus International president Alan Chambers isn't above deploying in a bit of rabble-rousing himself. When he spoke at the Family Impact Summit in 2006, Chambers described gay advocates as following an "evil agenda" while reminding his audience of the famous warning attributed to Edmund Burke: all that is necessary for the triumph of evil is that good men do nothing.
But for the most part, Exodus tends to shy away from alarmist rhetoric, preferring instead to present a shiny, agreeable face for the ex-gay movement. While they're not averse to the politics of personal vilification in front of selected audiences away from the spotlight, they've avoided completely immersing themselves in it to the degree that Lively has with such consistency.
Chambers: "I Do Care How People Are Impacted By My Words"
In early 2008, New Direction Executive Director Wendy Gritter gave a profound keynote address at the Exodus Leadership Conference, which she followed up with a heartfelt essay on Ex-Gay Watch. Wendy pointed to the distractions that politics placed on their work in the ex-gay movement, and she called upon ministries to become "pastorally-focused, not politically driven." She also called on ex-gay leaders to express remorse for the harms they had done to clients and others in the gay community. Chambers, who just a few months earlier gave his rousing talk at the Family Impact Summit, appeared to have been touched by Wendy's words, particularly in how the ex-gay movement impacts the gay community:
"What is said by gay activists is not lost on me. I do care how people are impacted by my words, actions and ministry. Ironically, I know the Lord uses every voice, suggestion, encouragement and criticism to shape me."
That's not to say the Exodus changed much since then. Despite eliminating the position of Director of Governmental Affairs, Exodus remains as engaged in the culture war today as it ever was. And yet for all of our vigorous disagreements with Exodus International, we believed that there were still places that Exodus would not go. Places too — dare I say it? — hateful for Exodus to enter.
I've heard Alan Chambers publicly denounce the hatred — yes, I said it — of Fred Phelps' Westboro Baptist Church. He has done it in front of ex-gay audiences, and he did it at the much more hard-line Family Impact Summit — the same venue where Chambers delivered his "evil agenda" line. I personally witnessed Chambers denounce Phelps both without reservation and with conviction in front of an audience which, frankly, was only a little more moderate than a roomful of Phelps's (judging by how many in the audience who were uncomfortably fidgeting with their Blackberrys as Chambers spoke). This tells me that Chambers recognizes that people are impacted not just by his words, but by Phelps' words and others' as well.
Doing Nothing
Exodus Board Member Don Schmierer worked alongside Lively in Kampala last week at a conference which lauded Uganda's draconian criminal penalties against LGBT people and recommended a reinforcement of that law by forcing LGBT people into therapy. Exodus International president Alan Chambers applauded Schmierer's participation, saying:
Unfortunately, Uganda as a country has demonstrated severe hostility towards homosexuals supporting criminalization of homosexual behavior and proposing compulsory therapy – positions that Exodus International unequivocally denounces. It is our sincere desire to offer an alternative message that encompasses a compassionate, biblical view of homosexuality not just here in America, but around the world. We applaud our board member's attempt to convey these truths to a country in need."
The problem, of course, is that there is no evidence whatsoever that Schmierer attempted to "convey these truths." There's no record that Schmierer spoke up against criminalization of homosexual behavior or compulsory therapy. But he didn't do nothing. In fact, we have it on record that Schmierer did more than nothing. He pointedly deferred to Lively when asked about whether homosexuality was natural.
There are so many things wrong with this picture, it's hard to know where to begin. Should we be more outraged over an Exodus leader lending legitimacy to Lively's hate-inspired revisionist history — I no longer hesitate to use the word "hate" in this context — which Lively has been energetically spreading throughout the world? Or should we focus our anger over Schmierer's deferring to Lively instead of addressing the precarious situation LGBT people find themselves in Uganda while he was actually there and on the ground? Or should we instead remain appalled that Chambers remained silent and watched as this episode unfolded for all to see?
I've pretty much come to expect just about anything from Lively. His rhetoric is extremely dangerous, especially in countries like Uganda where his relentless vilification of LGBT people finds fertile ground. But I didn't expect Schmierer to remain silent while sharing the stage with the founder of two — two!— hate groups which conduct "campaigns of personal vilification" against an entire community. And the last thing I expected from Chambers was to see him refuse to denounce Lively.
Chambers can denounce Phelps but not Lively. Why is that? Is it because Phelps is an easily dismissed clown while Lively has considerable influence in some quarters? Is it because Phelps is harmless because he lacks a measurable following, while Lively attracts large crowds when he speaks overseas? Or is it because Phelps has denounced Exodus as sharply as Exodus has denounced Phelps, but Lively is a colleague of Seattle pastor Ken Hutcherson — another Watchmen co-founder who Chambers counts among his close friends?
Chambers's silence in the presence of a Holocaust revisionist is shocking because, irony of ironies, it is the Holocaust itself — the very tragic historical fact that Lively skewers to vilify gay people — that warns us about the consequences of good men doing nothing.
Click here to see BTB's complete coverage of recent anti-gay developments in Uganda.
Scott Lively and Alan Chambers Respond to Questions About Uganda Conference
Timothy Kincaid
March 13th, 2009
Dr. Warren Throckmorton contacted Scott Lively about the coverage of the Uganda conference in which he endorsed criminalization of homosexuality. Here is his response:
I did promote therapy as an option to imprisonment, citing my own experience benefiting from optional therapy after an arrest for drunk driving many years ago. In fact, it was during that period I accepted Christ and was spontaneously healed of alcoholism and drug addiction.

I don't think under the circumstances homosexuality should be decriminalized in Uganda since it seems to be the only thing stopping the international "gay" juggernaut from turning Uganda into another Brazil.
He also posts the full Exodus International response.
Alan Chambers, President of Exodus International, responded to reports about an Exodus board member's participation at a conference in Uganda on homosexuality:

"Unfortunately, Uganda as a country has demonstrated severe hostility towards homosexuals supporting criminalization of homosexual behavior and proposing compulsory therapy – positions that Exodus International unequivocally denounces. It is our sincere desire to offer an alternative message that encompasses a compassionate, biblical view of homosexuality not just here in America, but around the world. We applaud our board member's attempt to convey these truths to a country in need."
I don't trust myself to respond just yet other than to say that it would seem that Alan doesn't know the meaning of the word "unequivocally".
Click here to see BTB's complete coverage of recent anti-gay developments in Uganda.
Exodus Applauds Schmierer's Part in Uganda Conference
Timothy Kincaid
March 13th, 2009
The Christian Post has an article today in which Warren Throckmorton was critical of the carelessness with which ex-gay ministries approached the conference in Uganda:
"It is illegal to be homosexual in Uganda. There's also a category of homosexuality (act) that has a potential for life imprisonment," said Throckmorton to The Christian Post on Wednesday. "How often it is enforced is not clear."
…
"I think it's inappropriate to try to transplant American concepts of ex-gay ministry into an environment where you can't even go in and open yourself up to that kind of disclosure without some kind of risk," he said.
But Alan Chambers, President of Exodus, was not apologetic.
In response, Exodus International said it applauds its board member Don Schmierer, who attended the Uganda conference, for his effort to convey an "alternative message that encompasses a compassionate, biblical view of homosexuality," according to a statement by Exodus International president Alan Chambers to The Christian Post on Wednesday.

Exodus says neither Schmierer nor the ministry agrees or endorses Uganda's criminalization of homosexuality law, imprisonment of homosexuals or compulsory therapy. Rather, the ministry says it "unequivocally denounces" the positions the government of Uganda has towards homosexuality.
We do not yet have the full text of the statement. But to be perfectly honest, my stomach turned when I read this.
Click here to see BTB's complete coverage of recent anti-gay developments in Uganda.
Ex-Exodus Minister Condemns Uganda Conference
Timothy Kincaid
March 12th, 2009
New Direction is a ministry in Canada for those individuals who struggle with sexual and gender identity issues. Until last year they were an affiliate of Exodus International, but chose to disassociate due to a difference in view about the purpose and direction of ex-gay ministries. New Direction strongly believes in staying out of politics and is more interested in engaging gay people than in winning battles at the ballot box.
However, the situation in Uganda is beyond the typical rhetoric or political positioning. And it has compelled Wendy Gritter, the leader of New Directions, to respond regarding what God's calling for His people:
It is not just to advocate for the criminalization of gay people. Currently, gay people in Uganda face the possibility of life in prison. This ought not to be! And those who name the name of Jesus need to speak up and say so.

It is not just to coerce gay people into therapy. Disputes about the harm of reparative therapy aside, forced therapy ought not to be. And those who know the invitational character of Jesus need to speak up and say so.

It is not just to stir up fear and hatred of gay people. Blaming gay people for the genocide in Rwanda cannot be tolerated. Equating homosexuality with pedophilia when the research clearly refutes such a notion is inexcusable. It must be challenged for what it is – inciting hatred and potential violence towards gay people in an already volatile context such as Uganda. Such hatred is completely inconsistent with God's call to shalom. And those who follow Jesus need to speak up and say so.
Wendy invites other Christians to join her in countering the behavior engaged in by the Uganda conference participants.
I invite others to join me in calling for the decriminalization of homosexuality throughout the world. I invite others to join me in standing for justice for our gay neighbours – in Uganda and throughout the world. And I invite others to do all they can, through relationship and in word & deed, to overcome the incitement of hatred with love.
I hope that those who seek to be followers of Christ will pay careful attention to Wendy's words.
Click here to see BTB's complete coverage of recent anti-gay developments in Uganda.
Open Letter To the Exodus International Board of Directors
Jim Burroway
March 11th, 2009
We've been following with great alarm the participation of Exodus International board member Don Schmierer in an anti-gay Conference in Uganda this past weekend. (Our coverage began here.) We aren't alone in our concerns. Today, I join Ex-Gay Watch's David Roberts and Truth Wins Out's Wayne Besen and Michael Airhart in calling for swift action by the Exodus Board of Directors. Our open letter to the Exodus board is below.
I signed this letter because I believe that as we watched events unfold over the past week, we saw the Exodus leadership cross a line they hadn't crossed before. The repugnant nature of Schmierer's associations and actions go beyond anything we've seen from a supposedly mainstream advocacy organization. Calling for Alan Chambers' resignation may seem like a strong response, but I assure you I did not come to this lightly. Longtime readers will know that I am not in the habit of demanding resignations. In fact, it's not something I've ever done before. But watching these disturbing events unfold — and in consideration for the safety of LGBT citizens in Uganda and elsewhere — there must be strict and swift accountability for what happened. Otherwise the very name of Exodus will have taken on a whole new meaning.
That said, I should point out that I signed this letter in my role as editor of this web site, but I did not sign it on behalf of any other writers of Box Turtle Bulletin. That means the usual cautions apply: this letter may or may not necessarily represent the opinions of other writers at this web site. But it most certainly represents mine.

Open letter to the Exodus International Board of Directors:
We, the undersigned organizations, have monitored the ex-gay industry for more than a decade. To our great horror, prominent members of the ex-gay organization Exodus International participated last week in a conference in Uganda that promoted shocking abuses of basic human rights. This included draconian measures against gay and lesbian people such as forced ex-gay therapy, life imprisonment for people convicted of homosexuality and the formation of an organization designed to "wipe out" gay practices in Uganda. The conference also featured Scott Lively, a holocaust revisionist who at the event also blamed the 1994 Rwandan genocide on gay people.
The facts incontrovertibly show that Alan Chambers, President of Exodus International, was aware of the list of speakers and abhorrent content prior to the conference. Exodus board member Don Schmierer, who spoke in Uganda, made no objections to the radical and dangerous platform offered. Instead, these mortal threats to the lives of gay and lesbian people were met with a deafening silence. Exodus, in effect, gave this insidious conference its tacit approval.
Today, we take the unprecedented step of joining together to demand that Exodus International's Board of Directors take immediate action to hold accountable those who used the Exodus brand to promote an atmosphere conducive to serious human rights abuses. The accountability must begin with reasonable and responsible action by Board Chair Bob Ragan, including:
Dismissing Exodus President Alan Chambers for his knowing role in using Exodus to promote human rights abuses
Removing Board member Don Schmierer for speaking at a hate conference that promotes physical harm and psychological torture against GLBT people
Boldly articulating Exodus' policy against human rights abuses including forced therapy
Promising to end future participation in all conferences that call on the persecution and criminalization of gay and lesbian people
We do not take this call to action lightly. These steps are necessary and commensurate with the massive breach of ethics and trust by the Exodus leadership. Clearly, Exodus has lost credibility and its claim to "love" gay people in the aftermath of Uganda seems duplicitous and insincere. As long as Chambers and Schmierer remain at Exodus, the organization is hopelessly compromised and even complicit in grave human rights abuses. It is time for the Exodus Board, led by Bob Ragan, to assert its moral authority by appointing new leadership and taking the organization in a more humane and principled direction.
Sincerely,
Jim Burroway                                 David Roberts
Box Turtle Bulletin Ex-Gay Watch
Wayne Besen                                 Mike Airhart
Truth Wins Out Truth Wins Out
---
The documentation implicating Exodus leaders for their participation at a hate conference in Uganda is robust and powerful. Most important, it is guided by indisputable facts:
The Case
Don Schmierer is a member of the board of directors for Exodus International. Last weekend, he used those credentials while speaking at an anti-gay conference in Kampala, Uganda alongside noted Holocaust revisionist Scott Lively. Those credentials as a leader of American's largest and most influential ex-gay organization gave Schmierer the ability to speak authoritatively about the policies and ethics of sexual reorientation therapy. And more broadly, his presence as a leader of Exodus International lent credibility to the other speakers at the conference and the policy recommendations that emerged.
And so with Exodus International's prestige fully utilized, we were outraged to discover that the conference was a forum for some of the most despicable statements and recommendations we have ever come across. During this conference we heard:
Given Uganda's recent history, this is no idle fear. There were at least three successive public anti-gay campaigns in 2005, 2006 and 2007. In the most recent campaign, government-affiliated newspapers published articles identifying specific individuals with physical descriptions, addresses, places of employment — even photos — of those targeted, making them easily identifiable to neighbors, family members, employers, and the police.
Watching this unfold with the active participation of an Exodus board member has left us concerned with the direction that Exodus is taking. Some of us contacted Exodus president Alan Chambers on Friday, February 27 to raise our concerns about Schmierer's participation alongside a Holocaust revisionist at this conference. We did this even though we do not believe it is the responsibility of Exodus' critics to inform Exodus about the activities of an Exodus leader.
Chambers is not just the President of Exodus International, he's also a fellow board member with Don Schmierer. He, along with board chairman Bob Ragan, had plenty of time to contact Schmierer to demand that he withdraw from the conference. (They do have cell phones, SMS text messages and email in Uganda, especially at the luxurious four-star Hotel Triangle in Kampala where the conference took place.) Chambers also had plenty of time of time to publicly articulate Exodus' policy on forced conversions and criminalization of homosexuality, two subjects which are not new to the controversies surrounding ex-gay ministries. And he had plenty of time to clarify Exodus' position on Scott Lively's Holocaust revisionism and to denounce Lively's dangerous rhetoric. But in all of this, Chambers has remained silent.
Don Schmierer, as a board member — and as one who was identified at the conference under those very credentials — could have spoken out against the excesses of anti-gay violence that has marked Uganda's history. He could have spoken out against criminalization of homosexuality and denounced the policy recommendation of forced conversion therapy against the will of the individual being "treated." Schmierer could have denounced Lively's rabid anti-gay extremism, historical revisionism, and dangerous scapegoating. But in all of this, Schmierer has remained silent.
And the board, particularly Board Chairman Bob Ragan, could have exercised is oversight responsibility to ensure that Exodus' name and reputation remain unsullied by its association with Scott Lively and the Uganda conference.
Exodus serves as an umbrella organization of some two hundred ex-gay ministries, each of which, according to Exodus, is "an independent organization which has met Exodus' criteria for membership." If Exodus is unable to regulate the actions of its own board member, how can we expect Exodus to monitor the practices and qualifications of their member ministries?
Despite informing Exodus of our concerns on February 27, they have remained silent on Schmierer's association with Scott Lively, as well as their own links to him. And with the passage of each day, as we've received more reports about the conference, our concerns have grown to outrage.
It is not the first time forced therapy has become an issue with Exodus International. This issue was raised in 2005 when "Zach", a 16-year-old gay teen, was forced against his will to attend an eight-week ex-gay therapy program at Exodus-affiliated Love In Action in Memphis. That same year, another father drove his 17-year-old son to Love In Action in handcuffs. Despite all this, Love In Action remains one of Exodus' most prominent member ministries. Today, the calls for enshrining forced therapy into Ugandan law has been met with silence at Exodus. We call upon Exodus once and for all to address the morality of forcing people into unregulated and unproven therapies against their will.
Laws banning private consensual relationships between adult same-sex couples are no longer in force in the United States. While this is settled law in this country, it is not a settled position among most anti-LGBT organizations. Furthermore, criminalization of private, consensual relationships remain a reality in many countries throughout the world, many of which provide harsh, draconian penalties upon conviction. As Exodus International engages in ex-gay movements around the world, we call upon Exodus once and for all to address the morality of punishing private adult consensual relationships.
Because of Schmierer's actions, Exodus International will bear responsibility for any renewed convulsions of violence that may arise in the aftermath of this conference. Given the highly volatile history of anti-LGBT vigilantism in Uganda, we find Schmierer's actions there appallingly reckless and irresponsible. Lives and the well being of many Ugandans may well be at stake in the weeks and months to come. Because of the danger that Schmierer's actions may pose to citizens of that volatile nation, we call upon the Board of Directors of Exodus International to remove Don Schmierer from the Board of Directors.
Scott Lively, along with another of Alan Chambers' "good friends", Seattle pastor Ken Hutcherson, is a co-founder of Watchmen On the Walls, one of twelve anti-gay hate groups identified and tracked by the Southern Poverty Law Center. Incidentally, Scott Lively's Abiding Truth Ministries is also listed by the SPLC as a hate group. While speaking at a Watchmen conference in Novosibirsk, Russia, in 2007, Lively excused the murder of Satendar Singh, a gay immigrant from Fiji who was killed in an anti-gay hate crime in Sacramento. We call upon the Board of Directors of Exodus International to resolutely and unambiguously denounce Scott Lively's dangerous rhetoric. We further call upon the Board to end future participation in all conferences that call on the persecution and criminalization of gay and lesbian people.
It is clear that that Exodus under the leadership of Alan Chambers has failed to live up to its claim of challenging "those who respond to homosexuals with ignorance and fear." The Board must take swift action and remove Chambers as its leader. If the Exodus Board fails to act, it bears culpability and full responsibility for creating a climate where hate crimes can and do occur both at home and abroad.
Click here to see BTB's complete coverage of recent anti-gay developments in Uganda.
Exodus' Silence About Uganda: Day Five
Timothy Kincaid
March 6th, 2009
On Friday, February 27, we inquired to be certain that Alan Chambers, president of Exodus International, was aware of the character and history of those participating at the Uganda anti-gay conference. Alan's response was off the record. But because he responded we know he received our email and was therefore aware of the list of presenters and of our concerns.
So on Monday we asked him to let us know if he and the Exodus leadership would develop a position on Don Schmierer's activities in Uganda.
Since that time, conference speaker Scott Lively has endorsed the criminalization of gay persons and declared that the Ugandan government should "subject the criminals of homosexuality to a therapy".
To date, we've not heard back from Alan as to whether he, Schmierer, and the rest of the Exodus leadership denounce the theme of Schmierer's conference or if they too endorse criminalization of homosexuality and forced ex-gay therapy. Until we hear otherwise, we must assume that their silence is an indication that their board member is representing them in Uganda and that they endorse the positions taken by the conference.
Click here to see BTB's complete coverage of recent anti-gay developments in Uganda.
Richard Cohen Is Back In The PFOX and Exodus Orbit
Jim Burroway
February 26th, 2009
Richard Cohen is back and he's on tour, with the full blessing of Exodus International member organization PFOX.
Two years ago, the ex-gay movement was widely embarrassed by Richard Cohen when in July 2006 he revealed his "holding" or "touch" techniques before a nationwide audience. It's a controversial techniques that Cohen promotes through his International Healing Foundation. Cohen had also been president of the PFOX, but he was forced out after that CNN episode aired.
That embarrassment was compounded when in March 2007 he appeared on Comedy Central's The Daily Show. That prompted PFOX and NARTH to scrub their web sites of all mention of him, and Exodus International publicly distanced themselves from his techniques:
Exodus International does not endorse the work of Richard Cohen or the methods utilized in his practice. Some of the techniques Mr. Cohen employs could be detrimental to an individual's understanding of healthy relational boundaries and disruptive to the psychological and emotional development of men and women seeking clinical counsel and aid.
That was wise, if belated. Five years earlier, Cohen had already been expelled from the American Counseling Association (ACA) for multiple ethical violations.
Well, that exile didn't last long. Even though PFOX scrubbed their web site to pretend they had never heard of Cohen, we learned that just a few months later PFOX was referring "clients" to Richard Cohen's International Healing Foundation. Then last year came word of a possible rapprochement between Exodus and Cohen. That was quite a turnaround considering that Exodus International president Alan Chambers had resigned just a year ealier from PFOX's board of directors because they hadn't distanced themselves enough from Cohen
And now PFOX, which through all of this has remained a member in good standing in Exodus's referral network, is promoting Cohen's "National Tour!" — complete with exclamation marks. Actually, there are no tour dates set just yet. They're still begging for people to invite him. But the timing's no coincidence. Cohen will have a new book out, "Loving Gays the Right Way: The Other Side of Tolerance."
Let's see, what would the other side of tolerance be?
To remind you of Cohen's "healing" techniques, here's a clip of Cohen on CNN.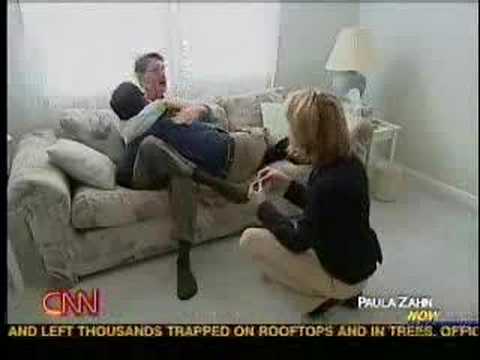 Patronizing B.S., Part 2.
Jim Burroway
November 6th, 2008
From Exodus International president Alan Chambers:
And, while I am thrilled with the vote in support of keeping marriage the way God intends it, I am truly heavy in heart for the men and women who saw same-sex marriage as an answer to their struggle for acceptance. I do not take any joy in seeing people's dreams or hearts crushed even if I disagree with them. I pray this morning that the proponents of Arizona's Prop 102, California's Prop 8 and Florida's Amendment 2 celebrate with these broken hearts in mind and with a desire to comfort those who need comfort in the wake of what has to be bitter disappointment. Truly this is what Jesus would do!
This is the same guy who just a year ago characterized these same "brokenhearted people" as following an evil agenda. 
Exodus International Vice President Randy Thomas's reaction on his liveblog was much more transparent:
11:37 Randy Thomas: CNN says that Amendment two is still at 62% with 87% of the precincts reporting in.
11:38 Randy Thomas: I JUST GOT AN EMAIL FROM THE AMENDMENT 2 CAMPAIGN SAYING THAT IT PASSED!
11:39 Randy Thomas: That's a big wow. I will be honest… this is the second time I have gotten emotional tonight.
11:40 Randy Thomas:
A Few Hickups In Exodus' Message Machine
Jim Burroway
July 16th, 2008
Exodus International's annual conference went under way in Asheville, North Carolina yesterday, and their messaging machine was rolling along. We've often noted before how Exodus carefully tailors their message for different audiences, and ths time is no exception. Exodus President Alan Chambers told the Ashevile Citizen-Times, "The truth is that homosexuality does not send people to hell. Gay people live in heaven. It's not about fire and brimstone, it's about an alternative option."
Chambers' most recent comment is a drastic turnaround from just ten months ago, when he labeled the push for equality under the law an "evil agenda" last fall. But we've seen twists and turns in Chamber's message before. Exodus is very good at modifying its message depending on the audience. You may recall that Alan Chambers had a similar charm offensive in advance of last year's Exodus conference in Irvine, where he downplayed "change," a statement from which he appeared to have backtracked somewhat a few days later. And his charm offensive turned decidedly ugly with his snide remarks in response to heartfelt apologies from former Exodus leaders.
While Chambers has nice words for the newspapers, Exodus vice-president Randy Thomas, like many vice-presidents, takes the roll of attack dog:
Thomas countered, "Exodus is no stranger to opposition, but neither was Jesus. Exodus is not in the business of converting anyone. We just offer a hand to walk beside people who want freedom from the bondage of sexual addiction."
Sexual addiction Randy? Is that what this is all about? I thought it was homosexuality.
Actually, this is another key component of the Exodus message machine: painting all gay people as sex addicts. I don't know what choices Randy Thomas has made in his life, but it's time he recognized that the rest of us bear no responsibility for his past choices.
Randy, this message is especially for you today.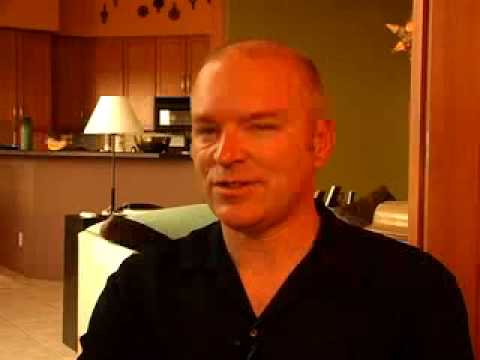 Alan Chambers: Death or Change
Jim Burroway
May 27th, 2008
Yesterday we reported on two Exodus-affiliated leaders who claimed that there were only two choices facing struggling gay kids and adults: Change or die. Now we learn that Exodus President Alan Chambers has reinforced this false choice in an interview with radio talk show host Chris Farby on May 16th. Towards the end of the program, Alan Chambers was asked about teen suicide:
Chris Fabry: We had another email that talked about, especially teenagers, and how many teenagers are caught in this emotional trauma, and how many take their own lives because of the homosexual issue. You were a teenager caught in that too weren't you

Alan Chambers: I was a teenager, you know the bulk of my struggle was during my teenage years, from about 11 to 21 or so, and I understand feeling like the only way out is you kill yourself. In fact one of the things that made me want to die — was when I heard, there is no way out of this, this is your only option, there is no other choice, in fact there is no choice – you are who you are and that won't ever change. And I thought, that can't be the truth, and if it is, I can't live this way.
Instead of confronting the false choice between death or change, Alan Chambers reinforces it. With Exodus, it's change or die.
But the real danger here is that too many people, believing that there really are only two choices, choose the latter. When I attended last year's Ex-Gay Survivor's Conference in California, I talked with one person whose former partner was told that his only choice was to "change or go away." He chose to "go away" by taking his own life.
Indeed, blood has stained the ex-gay movement from its beginning. Love In Action co-founder John Evans describes the suicide of his best friend, Jack McIntyre, while at the Marin General Hospital Psychiatric Ward. Evans recalled, "In Jack's suicide note, he wrote that he believed that God would forgive him for killing himself, but not for having even one more 'impure' thought."
That was more than thirty years ago. Meanwhile, the "change or die" mantra continues.
[Hat tip: Pam Spaulding's House Blend.]
See also:
Exodus' False Choice: Death or Change
Nicolosi: Gays Would Be "Jerking Off In Hamburgers All Over"
Another former patient of Dr. Joseph Nicolosi comes forward
Jim Burroway
May 3rd, 2008
Earlier this week, Daniel Gonzales provided his reaction to the recent Byrd, Nicolosi & Potts paper that appeared in Psychological Reports. Daniel's comments were based on his own experience as a former patient of Dr. Nicolosi's:
In my first session of therapy with Dr. Nicolosi he repeatedly pressed myself and my father, who was there with me, asking us if I had been molested as a child — which I hadn't. In fact, much of that first session was focused on "digging around" for the supposed cause of my homosexuality.
Gabriel Arana, a Cornell University grad student and columnist for the Cornell Daily Sun, has come forward to write about his remarkably similar experience with Dr. Nicolosi in a recent column:
For three years I had weekly sessions with Dr. Joseph Nicolosi, president of the National Association for the Research and Therapy of Homosexuality (NARTH). Dr. Nicolosi thought that homosexuality was a pathology, a sublimated desire to reconnect with one's lost masculinity. The theory: under-attentive fathers and over-attentive mothers create gay children. The purpose of therapy was to put me in touch with my masculine identity and thereby change my sexual orientation.

…

Years after I stopped therapy, I requested the case notes, knowing they would be destroyed after seven years. They provided an annotated collection of long-forgotten events. Next to the description of an argument with a male friend, Dr. Nicolosi scribbled "needs to look at the real source." This was code: whatever the problem, it would be traced back to my lost masculine sense of self; I was angry because my friend had not paid attention to me as my father had not. Much of therapy also involved uncovering the numerous ways in which my parents had cheated me (as a teenager, I was more than happy to blame things on them).
According to Arana, Dr. Nicolosi didn't try to conceal his utter disgust with gay people:
Disgust with what was termed the "gay lifestyle" was implicit in therapy. I remember Dr. Nicolosi telling me, in response to the question of whether one could easily contract HIV from semen, that if this were the case then gays would be "jerking off in hamburgers all over" to infect people.
That is was passes for ethical professionalism at NARTH. As does this:
…I know Dr. Robert Spitzer's study well. Dr. Nicolosi asked me to participate in it, but instructed me not to reveal that he had referred me; while he wanted his organization's views represented, he did not want to bring into question the study's integrity.
The Spitzer study is the famous ex-gay study that purported to show that people can change their sexual orientation. However, the study was stacked with people who had a vested interest in demonstrating change. According to Dr. Spitzer, "the majority of participants (78 percent) had publicly spoken in favor of efforts to change homosexual orientation, often at their church," and "nineteen percent of the participants were mental health professionals or directors of ex-gay ministries." Among that 19% was Alan Chambers and Randy Thomas, Exodus International's president and vice-president.
By the way, this is not the first time we've seen allegations that Nicolosi advised his clients to lie to Spitzer. Daniel Gonzales described a very similar conversation with Nicolosi nearly three years ago:
Nicolosi told me it would be great if I could represent the positive/success side of ex-gays in this study. Joseph Nicolosi asked me to lie to Spitzer when I called in for my study interview by denying Nicolosi had referred me. Turned off by this attempted manipulation, I never went through with taking part in the Spitzer study.
Hat tip: Ex-Gay Watch