Alan Chambers Prefers "It Gets Worse" Campaign
Jim Burroway
May 5th, 2011
Sometimes you have to wonder what they're thinking.
On Tuesday, Google premiered their "It Gets Better" ad, with its message of encouragement for teens who endure endless taunting and bullying over their perceived sexuality. Spurred on by a wave of suicides last autumn, Dan Savage launched the "It Gets Better" campaign in which people all over the world have uploaded videos encouraging young people to just hang in there for just a short while longer. If they can somehow find the strength to do that, then things will almost certainly get better.
Google's ad shows small snippets of celebrities who have contributed to the project. One of them was the character Woody from "Toy Story," who says simply "You'll be fine, partner." His cameo made up all of two and a half seconds of a ninety second commercial. That was enough to send Exodus International President Alan Chambers into a tizzy:
"Children all over the world, including my two children are fans of 'Toy Story' and to see a character like that endorsing something that at this point children have no need to know about, it's disappointing," he told The Christian Post.

Chambers, who overcame homosexuality and is now a father of two, suspects that if the commercial airs while he and his children are watching a show and "if they happen to see that and ask questions and if they get the full understanding of what the commercial is actually about, we will have to have the conversation. It's not something I plan to talk to my kids, 5 and 6, about."
The conversation Chambers could be having with his children is how to handle themselves if they find themselves being taunted and bullying in school. That's what the commercial was about. If Chambers really isn't prepared to have that conversation, then he is really falling down as a father.
But of course, that's not what Chambers is worried about. It's the message that, even for gay teens who feel very much alone, it will, at some point, get better. Chambers protests, ""For organizations like Exodus International, which has thousands of men and women like me who have lived a gay life, it obviously didn't get better living a gay life for them." Perhaps he'd be happier with an "It Gets Worse" campaign instead. After all, that is at the core of their message: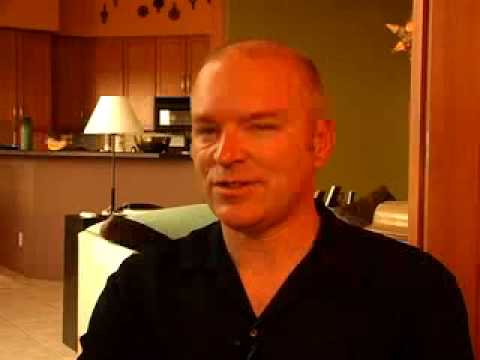 J. Crew Ad Features Boy In Pink Toenails
Jim Burroway
April 12th, 2011
Fox News points to this ad, and Exodus International President Alan Chambers sees another potential gay-identified activist in the making.
By the way, the Fox News piece is by Keith Ablow, who co-wrote a book with Glenn Beck about parenting. Many have suggested that the cover art to that book, on first blush to those who don't recognize the two, can easily be mistaken for portraying some gender-nonconforming issues of its own. Makes devoting an entire op-ed to a single photo look kinda silly, doesn't it?
Apple Bites Back
Jim Burroway
March 22nd, 2011
The app…
is gone…
Apple hasn't made an official announcement, but searching through Apple's App store for Exodus's app comes up empty.
Everyone with an iPhone and iPad is still perfectly capable of accessing Exodus's web site via Safari, so Exodus's ability to convey their message to everyone with a mobile devices remains intact. And just as every other merchant is free to decide what merchandise they think is appropriate to convey on their premises, Apple is free to determine what apps they wish to make available in their app store. That's freedom.
Exodus President Responds to David Kato's Murder
Jim Burroway
January 27th, 2011
Exodus International President Alan Chambers responded to yesterday's brutal murder of Ugandan LGBT advocate David Kato. In a post to the Exodus Blog this evening, Chambers wrote:
The leadership of Exodus international and its member ministries are grieved over the tragic murder of Ugandan gay activist David Kato and we send our sincerest condolences to his family & friends.

Many know that we have responded to the horrible and truly homophobic public policy being promoted in Uganda.  Public policy that would harshly punish, imprison and possibly execute those who have same-sex attractions and/or identify as gay.  Exodus International, in agreement with many other Christian and gay organizations, have pleaded with the government to show compassion, afford dignity and respect for those who identify as gay.  We are absolutely opposed to the criminalization of homosexuality in any nation.

Exodus International calls on President & Mrs. Yoweri Kaguta Museveni to lead their government into an era of treating all of their neighbors as they would like to be treated.  It is abominable that a nation with Christian leadership would endorse or allow anyone to be brutally murdered.  In the words of Jesus Himself, those who are without sin cast the first stone.

Exodus International condemns the murder of David Kato and calls for justice to be fairly applied, not covered up, when the murderers are caught.
Exodus International board member Don Schmierer was one of three American Evangelicals who had conducted an anti-gay conference in Kampala in March 2009. That conference, proudly nicknamed the "nuclear bomb" by Holocaust revisionist Scott Lively, marked the start of a massive deterioration in the climate for LGBT people in Uganda which ultimately culminated in the introduction of the Anti-Homosexuality Bill in that nation's Parliament the following October. Despite numerous calls for Exodus to denounce the conference and its aftermath, the ex-gay organization continued to defend Schmierer's participation. Worse, Schmierer's only public response was to cast himself as the victim, again and again, rather than acknowledging the perilous situation he helped to set up.
One month after the introduction of the draconian anti-gay legislation, Exodus posted a public letter to Ugandan President Yoweri Museveni. That letter contained a plea to "consider the influence this law will have" on ex-gay organizations operating in Uganda. There was however little  mention of the influence this law would have on gay people themselves.
Finally in March 2010, more than a year after that fateful conference, the Exodus International board of directors got it right. That's when they issued their statement condemning the anti-gay bill. "Exodus International has not and will not support any legislation that deprives others of life and dignity including, but not limited to, Uganda's Anti-Homosexuality Bill of 2009." While the statement was a strong denunciation of the bill, it appeared to stop just short of condemning criminalization of homosexuality generally. Later that summer, Alan Chambers followed that statement with another personal note on the Exodus blog expressing his regret for not taking seriously the warnings that several people (including BTB's Timothy Kincaid) sent him privately in advance of the conference. He also detailed several other failures in how he and Exodus handled the fallout. Chamber's statement then culminated in the announcement of a landmark policy statement placing Exodus on record, for the first time in its history, as opposing the criminalization of homosexuality "as conducted by consensual adults in private."
Chambers's statement today builds on last year's moves. Now, if only Schmierer were capable of displaying one tenth as much courage.
Marin, Chambers, Others Respond to Prop 8 Decision
Jim Burroway
August 10th, 2010
Christianity Today has a roundup of responses from various Evangelical leaders to last week's decision declaring California's Prop 8 unconstitutional.
The most interesting response, to me, comes from Andrew Marin, who is often credited as being a "bridge builder" between Evangelicals and the gay community. Interesting, only because I've been listening to hours of his talks trying to figure out what he really believes, and I don't think I'm any closer to understanding what he wants to accomplish than when I started, since he won't just come right out and say what he really believes. In response to the Prop 8 decision, Marin told Christianity Today:
We can continue to politically fight a drawn-out battle with a government that is not governed through an evangelical worldview, producing more casualties for Christ. Or we can learn right now what it means to live in relation to, and relationship with LGBT people as gay marriage is legalized—continuing to actively show Christ's compelling nature regardless of state or national policy. The choice is ours.
Trying to understand Marin's position on same-sex marriage (or whether homosexuality is a sin) is like trying to deconstruct the latest statements from the Federal Reserve. When asked directly whether he thinks gay people should marry, Marin adamantly refuses to answer and instructs his followers to do the same. Which, to me, blows his whole bridge-building exercise out of the water. After all, who wants to walk onto a bridge when they don't know where it goes?  So without a map, we're left hunting for clues and here we find another: the government is not governed (as evidenced by this decision) through an Evangelical worldview. Many LGBT people might find cause to dispute that — we can't marry in 9/10ths of the country — but as a self-proclaimed evangelical himself we at least now have an indication that marriage equality doesn't fit that shared worldview. Take that hint for what it's worth.
Alan Chambers, of Exodus International responded:
We cannot avoid the glaring scriptural truth that there is, and will always be, a right way and a wrong way concerning just about everything we can imagine. And, yet, I believe that our attitudes towards people (internal and external) are just as important as our positions on the issues at hand. … I firmly believe that if we had spent as much money, time, and energy battling for people's hearts as we did fighting against their agendas, the gay rights battle would look very different today.
In a recent statement condemning Uganda's proposed draconian legislation to impose the death penalty on gay people under certain circumstances and to virtually outlaw knowing or providing services to LGBT people, Chambers acknowledged that part of his motivation for waiting sixteen months before adequately addressing the March 2009 anti-gay Kampala conference which started the whole mess was due to the fact that LGBT advocates were calling upon him to do so. That was, I think, a startling and welcome admission. It also marks a change from 2007 when he spoke before a group of anti-gay activists in Florida and characterized the gay community as following an "evil agenda" and actively lobbied Congress against hate crimes legislation and other issues important to the LGBT community. And yet, even in those times, he would offer messages to other broader mainstream audiences similar to the one above. So whether this change is episodic (as others have been) or enduring remains to be seen. (Update: Alan reaffirms that "Exodus isn't returning to politics, but it was a good venue for talking about having compassion for our neighbors whether we agree with them or not.")
Other interesting reactions include Timothy George of Samford University:
Christians who thought they would be able to just sleep through this issue will not be allowed to. At stake in the debate is the very nature of marriage itself. Thinking biblically does not allow us to regard marriage as merely prudential or preferential (I like strawberry, you like pistachio), but as a covenantal union of one man and one woman established by God for a purpose that transcends itself. Marriage is not a "right" to be defended or exploited…
Gerald R. McDermott, professor of religion at Roanoke College:
Social science has shown that children do best in a home with two parents of the opposite sex in a low-conflict marriage, and gay marriages make that impossible for their children and less likely for society generally. More children will be created by artificial sperm donation, which in many cases forever cuts the children off from knowing both their biological parents. Gay marriage will also encourage teens who are unsure of their sexuality to embrace a lifestyle that suffers high rates of suicide, depression, HIV, drug abuse, STDs, and other pathogens.
McDermott, a relatively minor figure in anti-gay politics, nevertheless remains unchastened over pushing discredited researcher Paul Cameron's bogus statistics. His 2004 Christianity Today article, "Why Gay Marriage Would Be Harmful," was the basis for one of the earliest reports by Box Turtle Bulletin.
Glenn Stanton of Focus On the Family was equally direct in his response:
The gospel is deeply serious while Judge Walker's decision is a jumbled mess of sloppy thinking and accusation. He asserts religion is the cause of violence against gays. Jesus, when asked a tough legal question about marriage, explained, "God created them male and female." This dual identity of humanity is no small thing for us nor our Lord because male and female image the invisible God, creating a full human communion. But Judge Walker says, "Gender no longer forms an essential part of marriage." The Christian's allegiance is clear.
Gender was a major focus on the 2008 debate hosted by Box Turtle Bulletin between anthropologist Patrick Chapman and Glenn Stanton on Stanton's white paper, "Differing definitions of marriage and family" (PDF: 80KB/10 pages).
And finally, I'd like to highlight Mark Yarhouse, of Regent University:
I don't know that there is one response to the Proposition 8 decision that will reflect the depth and breadth of the gospel in the life of believers today. A gospel response is shaped by many factors, including how one views Christ and culture. Some Christians will see appealing the decision as part of the gospel response, drawing upon legal avenues and hoping it will be overturned upon appeal. Other Christians will prayerfully consider alternatives to legal means to be a witness to a rapidly changing culture. I think younger Christians, in particular, are more likely to explore such alternatives.
Yarhouse collaborated with Wheaton College's Stanton Jones in an ex-gay study that found very little change among the study's participants. Because of the study's results, Yarhouse has since downplayed the possibility of sexual orientation change.
Mean-Spirited Tweet of the Day
Jim Burroway
July 23rd, 2010
You know a counterfeit is a counterfeit when the happiness and freedom it initially promised ends up leading to deeper bondage.

— Exodus International president Alan Chambers
"Counterfeit" is ex-gay code-speak for gay people getting together, falling in love, forming families, and living the American dream. "Bondage" is ex-gay code-speak for just going about your life — that is if you're gay. If you're straight, then the term is just "living." But whatever.
Alan Chambers will spend next week taking his counterfeit message to Brazil. He will be speaking for six days at a Summer Institute next week at the Igreja Bautista Central in Magé, near Rio de Janero. Here's the Google translation:
We are glad to realize another Institute. This time, in partnership with Exodus International. Exodus International is the largest evangelical institution that works to restore and evangelization of the world's homosexuals. Together, we are bringing the topic: "Grace That Makes Reborn."

Our purpose is to show the grace of God as the unconditional and sole agent that enables a real transformation in the lives of those who struggle with homosexuality and who are often marginalized by society and the Church of Jesus Christ.

The instrument used by God to bless us in these days will be Mr. Alan Chambers, president of Exodus International. He will minister every day talking about the emotional and spiritual causes of homosexuality, will speak about the myths we create about homosexuality, the importance of a Christian attitude toward homosexuals, and speak of the structure of this ministry to be applied in the Church to bless the lives of people living this conflict.

We have no doubt that these days will mark our history and our lives, for this reason we invited you to join us. We believe that, as a church, or simply, individuals must have an attitude of love and compassion for those who also loved Jesus. After all, the cross of Christ is not for a privileged few but for all, including homosexuals. God has no favorites when it comes to saving people from their sins. His love and grace are the essential ingredients for a sinner can be reborn. Therefore, we believe this can make FREE qualqur again sinner.

Sign up and receive this blessing.
Exodus President Expresses Regret For Uganda Debacle
This commentary reflects those of the author and may not necessarily reflect those of other authors at Box Turtle Bulletin.
Jim Burroway
June 8th, 2010
In March 2009, a member of the Board of Directors for Exodus International, Don Schmierer, travelled to Uganda with holocaust revisionist Scott Lively to conduct what has since become a notorious anti-gay conference whose repercussions — including the drafting of a proposed Anti-Homosexuality Bill to add the death penalty for gay people under certain circumstances — continue to reverberate in that country today. Today, more than fifteen months later, Exodus International President Alan Chambers released an unusually frank statement acknowledging his failure to advice Schmierer to cancel his appearance at the conference.
The statement, posted on Exodus International's blog, in my view constitutes a fairly comprehensive acknowledgment of Chambers personal failings over his handling of the Uganda debacle. While the statement does not use the word "apology" specifically, he provides a detailed self-examination of his mistakes along some of the motives for making them and expresses regret for them. If there's one thing I gained from my Catholic education, it's that I think I can recognize a genuine act of contrition when I see one. This statement goes far beyond anything I had ever expected to see.
In the statement, Chambers acknowledges receiving prior warnings from BTB's Timothy Kincaid, as well as Ex-Gay Watch's David Roberts and Grove City College professor Warren Throckmorton, but says that he didn't give the warnings the attention they deserved. What's more, he acknowledges that the reason he didn't heed them was "due to who was issuing them."
My initial belief was that their major concern was over Caleb Lee Brundidges association with Richard Cohen. Again, no excuses, I was negligent in digging deeper and heeding their warnings. While I did share my concerns with Don Schmierer prior to the event, he was on the ground in Uganda and I saw this as an issue that didn't warrant him canceling his appearance there—after all, in my mind, Don was simply sharing his normal talk on parenting. I do realize that his mere presence there, even as a private citizen, did give the appearance that Exodus was endorsing the conference and eventually the horrific political position that was fueled by that event.

As I have stated in less trafficked public settings, I am disappointed that some of my reasons for not heeding warnings was due to who was issuing them. I believe that probably works both ways, but in this case my error was grave. I cannot undo my initial lack of, then delayed, response or the harm that it caused, but I have learned from that terrible mistake and tried to make amends by condemning the Anti-Homosexuality Act of 2009 and by standing with a cross-spectrum group of people to see that the measure is, itself, killed. Exodus and I will continue to do that with regard to the Uganda measure or any other similar law or proposed law in other nations. We will also seek to condemn that which is condemnable more swiftly; not to do so finds us breech in our responsibility as an organization people look to for biblical wisdom.
I have no doubt that I will be pilloried by fellow LGBT advocates for saying this, but while I find the statement's tardiness indefensible (as Chambers acknowledges near the beginning of his statement), I also find it to be a complete and heartfelt acknowledgement of virtually all of our criticisms concerning Exodus' connections with the events in Uganda. Sure, our larger differences over the political goals and therapeutically-questionable methods of the ex-gay movement remain intractable. And Exodus' ongoing efforts to export the culture war to foreign lands where they may not necessarily appreciate the cultural nuances of the host country remain a source of deep concern. But with regard to Exodus' connection with this particular debacle in Uganda, this is much, much closer to the kind of statement that I wish they had released earlier.
I do, however, believe that Schmierer owes the world a similar act of self-examination. Aside from a few defensive and self-serving comments, his continued silence remains perhaps the most critical missing voice in all of this.
As Timothy Kincaid has already reported, this statement addresses another critical shortcoming that I and others have called on them to address from the beginning. At the conclusion of this statement, Chambers announced that Exodus has drafted a new policy statement against criminalization of homosexuality. While this isn't the first time Exodus or Chambers have spoken against criminalization, it is the first time Exodus has placed such a statement directly on their main web site in a permanent location where it will be easy for everyone to find.
This statement is ridiculously overdue, but I heartily welcome it nonetheless. And I hope that it will serve as an example for other Evangelical groups with ties to Uganda and elsewhere around the world.
Addendum: A genuine act of contrition calls on the penitent to make amends. Chambers says that they "will continue to [condemn] the Uganda measure or any other similar law or proposed law in other nations." For this to be effective, it must be pro-active, not reactive. Responding because their opponents are calling them to account comes across as weak and, as Scott Lively put it, "effeminate". Time will tell whether that particular message has sunk in.
Ex-Gays Celebrating Misery And Tragedy In Lives Of Gay People Is Hardly New
Daniel Gonzales
May 19th, 2010
Earlier today Ex-Gay Watch posted on a statement made by Exodus president Alan Chambers on his Facebook fan page:
Heard from a couple this morning who have been praying for their daughter and her partner to come to Christ for 22 years. Both accepted Jesus, broke off their relationship and are pursuing a life in Christ. God is faithful and answers prayers. Be encouraged no matter your circumstances!
Unfortunately celebrating misery and tragedy in the lives of gay and lesbian people is nothing new for leaders in the ex-gay movement.  A while back I found, but didn't post about, a passage from Mike Haley's 2004 book "101 Frequently Asked Questions About Homosexuality." Appearing on pages 46 & 47:
[Question #] 12. My son just told me he's gay.  He says he's finally accepted who he is and that he's never been happier.  Can this really be true?
Mike Haley starts off his response with explaining how gay people often feel elated at coming out so let's jump to the end of his response where he issues actual advise:
The key for your son in the weeks and months to come is for him to realize it's not too late to turn back.  This is where the church and loved ones like you come in.  If he hears that change is possible, that he was not "made" this way, and that he is loved within godly boudaries even if his lifestyle choices don't change immediately, there is hope that when the feeling of relief wears off and the emptiness sets in, he will try to live his life in line with God's will.

In the meantime, I advise you to pray that he becomes as miserable as possible, as soon as possible, and that God will protect him through it. [emphasis added]
As I said before, I discovered that passage years ago when I first read the book and in all that time have been unable to formulate a response to something so wicked and ugly.  However with Ex-Gay Watch bringing light to Alan's celebration I realized this sadly is not a unique case and that attention needed to be brought to it.
I should add the first page of Haley's book is filled with endorsements by Alan Chambers, Jeff Konrad, Joe Dallas, and Dr. Joseph Nicolosi.  I'm curious if they too wish for misery and tragedy to fall upon the lives of gay and lesbian people.
Exodus Co-Founder: Inequality Under The Law Is OK As Long As It Persuades People To Go Ex-Gay
A multi-part video interview series with Michael Bussee, co-founder of Exodus International turned critic.
Daniel Gonzales
May 11th, 2010
Modern day Exodus and president Alan Chambers provide a near non-stop supply of illogical and bizarre statements that keep watchdog sites like Truth Wins Out, Ex-Gay Watch, and BoxTurtleBulletin busy documenting and analyzing them.  My personal favorite is Alan's claim that he might never have come to Jesus and become straight if gay marriage had been available to him when he was young and gay.
I thought I'd ask Michael Bussee what he thought of Alan's statement.
Hat tip to Ex-Gay Watch for capturing video of Alan's appearance at the Prop 8 rally.
(transcript below the jump)
Exodus International Issues Statement Condemning Ugandan Anti-Gay Bill
Jim Burroway
March 22nd, 2010
The board of directors of Exodus International has issued a statement condemning the proposed Anti-Homosexuality Bill that is now before Parliament. This statement comes amid year-long criticism of the ex-gay organization after one of its board members, Don Schmierer, conducted an anti-gay conference in Kampala alongside two other anti-gay American activists, Holocaust revisionist Scott Lively and International Healing Foundation's Caleb Brundidge. That conference, which included Lively's infamous "nuclear bomb against the gay agenda", fanned the already burning flames of virulent homophobia in that country and ushered in the proposal a draconian new law which would, among many other things, result in the death penalty for gay people under certain conditions.
In this latest statement from Exodus International, the Board says:
Exodus International believes that every human life, regardless of an individual's sexual behavior, is of inestimable worth to God and that defending this principle is foundational in offering a Christian response to any issue. As such, Exodus International has not and will not support any legislation that deprives others of life and dignity including, but not limited to, Uganda's Anti-Homosexuality Bill of 2009. We stand with all who are defending this basic, biblical tenet and remain committed to sharing the compassion, hope and life-giving truth and grace of Jesus Christ.

"In November of 2009, several of us sent a letter to Ugandan President Yoweri Kaguta Museveni and First Lady Musenevi expressing our concerns regarding The Anti-Homosexuality Bill of 2009. The legislation would render some homosexual practices crimes punishable by life imprisonment and possible death. We believe that sexual crimes against children, whether committed by someone of the same or opposite sex, are the most serious of offenses and should be punished; we consider same-sex behavior in consensual adult relationships another matter.
Exodus issued their open letter to President Yoweri Museveni on November 16, 2009, more than nine months following the Kampala conference. The Anti-Homosexuality Bill was formally introduced into Parliament on October 15.
On March 10, 2010, barely a full year after the Kampala conference, Exodus International president Alan Chambers left a comment on Warren Throckmorton's web site expressing disappointment over not having had an opportunity to appear on ABC's Nightline, saying, " would have loved nothing better than to share our disdain for this bill and apologize for going anywhere near such a horrible conference." While this statement from Exodus accomplishes the first goal, there is no apology for having participated in the "Nuclear Bomb" conference.
The latest statement also condemns criminalization of homosexuality as a hindrance to the group's mission "assist hurting men, women and youth who might otherwise seek help in addressing this personal issue."
Exodus's statement is signed by Alan Chambers, vice president, Randy Thomas, board chair Bob Ragan, and fifty-one other board members and ex-gay ministry leaders, including Don Schmierer. The full text of the statement is reproduced below. The statement appears on the Exodus International blog, but so far it does not appear on the organization's official web site.
Click here to see BTB's complete coverage of recent anti-gay developments in Uganda.
Click here to read Exodus International's full statement.
Exodus President Wants To Apologize for Ugandan Conference. So What's Holding Him Back?
Jim Burroway
March 10th, 2010
As I write this about now, ABC's Nightline, which is slated to cover the current anti-gay situation in Uganda, is just about to wrap up its broadcast on the east coast. I still have to wait another hour before I can see it, so I don't know what the report will look like. But if the shorter segment shown on ABC World News with Diane Sawyer earlier this evening is any indication, it should be a good one.
Among the clips shown in the shorter evening broadcast were interviews with Ugandan pastor Martin Ssempa (who comes off looking like a buffoon — no surprise!), and video clips of the March 2009 conference put on by the three American anti-gay activists: Holocaust revisionist Scott Lively (who reiterated that he was very proud of his "nuclear bomb"), Exodus International board member Don Schmierer (who refused to be available for an interview or make a statement) and International Healing Foundation's Caleb Brundidge (who was also nowhere to be found).
Exodus International president Alan Chambers has already responded, in a comment left on Grove City College professor Warren Throckmorton's web site:
I am disappointed that Exodus won't be heard in this piece. Sadly, Don Schmierer declined the interview and our request to go on record with ABC was denied. I would have loved nothing better than to share our disdain for this bill and apologize for going anywhere near such a horrible conference.
If Chambers is sincere that he really does want to apologize on behalf of Exodus, then it is lamentable that ABC decided not to include his statement on their broadcast. An apology would be a very welcome — and I think newsworthy — development. But what's stopping Exodus from issuing that apology that they know in their hearts is the right thing to do?
As we've discussed before, BTB's Timothy Kincaid tried in vain to warn Chambers personally about the conference before it took place, but those warnings went unheeded. We also know that Ex-Gay Watch's David Roberts had also contacted Chambers personally, as did Warren Throckmorton. But those please to contact Schmierer at the posh Triangle Hotel in downtown Kampala — they have faxes, Internet, and telephones like any other world-class hotel — went unheeded.
Instead, we got self-congratulatory sanctimony in the weeks following that fateful conference, when they were still proud of Schmierer's performance. (By the way, people have been arrested in Uganda since then; we're still waiting for Exodus VP Randy Thomas to book his flight to "plead for their freedom.")
Back when the media hadn't quite awaken to the unfolding tragedy in Uganda and BTB was one of the few outlets refusing to allow the story to go unnoticed, Exodus wrote us off as "American militant gay activists" making a bunch of "North American noise." Now that mainstream television is highlighting the conference in prime time, Alan feels moved to make an apology. Odd, isn't it?
But darn, now that he wants to apologize, there isn't an ABC camera around to broadcast it. Oh well, I guess that means he can't apologize now.
Seriously, if Exodus were to issue such a policy, BTB would be happy to do its part to get the world out. I'm no Diane Sawyer (Shut up, guys!), but I think we now have the world's attention finally. I know that Exodus doubts my sincerity, but all I ever wanted was for them to respond responsibly to the mess they helped to create by their action and inaction. There is no better time than right now to make amends. Don't tell me you you're holding out for Diane Sawyer to do the right thing.
NARTH: Forced Therapy Is "Unethical and Unworkable"
Jim Burroway
December 29th, 2009
Getting the National  Association for the Research and Therapy of Homosexuality (NARTH) to say specifically whether coercing people into conversion therapy is unethical or not appears to have been extraordinarily difficult, but Grove City College professor has managed to get them to do just that.
The issue has arisen again lately in Uganda, where the Parliament is currently taking up the draconian Anti-Homosexuality Bill, which would provide for the death sentence for LGBT people under certain circumstances. While the entire bill is wide-ranging and dangerous for straight people as well as gays, the death sentence has garnered particular scrutiny. Now backers of the bill say that they may drop the death penalty and add a clause to provide forced conversion therapy for those convicted. It is unknown whether the forced therapy would be as an alternative to the lifetime prison sentence, or an adjunct to it.
The idea of forced conversions appears to have come from Holocaust revisionist Scott Lively, one of three American anti-gay extremists who led a conference in Kampala last March. The other two Americans, Exodus International board member Don Schmierer and International Healing Foundation's Caleb Lee Brundidge, were there as conversion therapy "experts," but they remained completely silent as the idea was allowed to fester for the succeeding nine months. NARTH also remained silent, even though Scott Lively touted NARTH as the leading experts on conversion therapy during the conference.
Finally, Warren Throckmorton was able to get a statement from NARTH. The group's past president, A. Dean Byrd, wrote this reply to Throckmorton:
Dear Dr. Throckmorton,

As you are aware, NARTH\'s Governing Board has accepted the Leona Tyler Principle which states that NARTH, as a scientific organization, takes no position on any scientific issue without the requisite science or professional experience.  NARTH members, as individuals, are free to speak on any issue.

NARTH values the inherent worth of all individuals and respects individual right of autonomy and self determination.

NARTH\'s position on homosexuality was clearly articulated by Dr. Julie Harren Hamiliton in a recent edition of the APA Monitor: homosexuality is not invariably fixed in all people – some people can and do change.  And psychological care should be available to those who seek such care.

NARTH encourages its members to abide the Code of Ethics of their respective organizations and such codes proscribe the coercive efforts. It goes without saying that NARTH would support the humane treatment of ALL individuals.

We are aware of the situation in Uganda but thank you for bringing this to our attention. I am sure that you are aware that as a scientific organization, NARTH does not take political positions; however, we are happy to provide a summary of what science can and cannot say about homosexuality for those who do.

Dr. Throckmorton, if history is a good indicator, you will likely not be happy with this response. However, I hope such responses will help you understand NARTH\'s mission as a scientific organization.

With warm regards,

A. Dean Byrd, PhD, MBA, MPH
The line about NARTH not taking political positions is utterly laughable. You don't even have to go beyond the front page on NARTH's web site before you find links decrying the supposed "dangers" of same-sex marriage.
That aside, it was difficult to find the denunciation of forced conversion therapy. If you blinked, you might have missed it. But here it is again, with my emphasis:
NARTH encourages its members to abide the Code of Ethics of their respective organizations and such codes proscribe the coercive efforts.
After further inquiries from Throckmorton, Byrd clarified:
Research tells us that forced therapy is almost always a failure. It is unethical and unworkable.
Scott Lively specifically recommended NARTH to his Ugandan audience, saying, "After my web site, this is the one I consider the most important." But if Ugandans go to  NARTH, they will not find a single statement anywhere which provides guidance on coercive therapy. Exodus also continues to refrain from placing a statement on their web site as well, although Exodus President Alan Chambers did say in a Facebook posting, "I am NOT for forced therapy for gay and lesbian people."
It's good that NARTH and Exodus leadership has now come out against forced therapy. But since this is not the first time this issue has come up — and it certainly won't be the last time either — isn't it time these two organizations finally made these statements official and accessible? What reason could they possibly have for keeping them hard to find and off of their own web sites?
Click here to see BTB\'s complete coverage of recent anti-gay developments in Uganda.
Exodus Sends Letter To Ugandan President
Jim Burroway
November 16th, 2009
Exodus has announced that they have sent a letter to Uganda's President Yoweri Museveni concerning the proposed Anti-Homosexuality Act that is now before Parliament. The letter, which is signed by Exodus President Alan Chambers, vice president Randy Thomas, "former homosexual" and AIDS survivor Christopher Yuan, and Grove City College professor Warren Throckmorton, the letter begins by making a distinction between child sexual abuse and consensual relationships between consenting adults. It then continues:
While we do not believe that homosexual behavior is what God intended for individuals, we believe that deprivation of life and liberty is not an appropriate or helpful response to this issue. Furthermore, the Christian church must be a safe, compassionate place for gay-identified people as well as those who are confused about and conflicted by their sexuality. If homosexual behavior and knowledge of such behavior is criminalized and prosecuted, as proposed in this bill, church and ministry leaders will be unable to assist hurting men, women and youth who might otherwise seek help in addressing this personal issue. The Christian church cannot and should not condone homosexual living or gay-identified clergy within its leadership, but it must be permitted to extend the love and compassion of Christ to all. We believe that this legislation would make this mission a difficult if not impossible task to carry out.
Written as it is by an organization which is does not affirm the dignity and worth of LGBT people to live their lives responsibly in freedom and self-determination, there is certainly much in this letter that merits criticism. Furthermore, the letter makes no recommendations except to "consider the influence this law will have" on the work of those who believe that the only valid option for LGBT people is to self-deny their own existence. The "influence" this law will have on LGBT people themselves, well that's apparently inconsequential and not worthy of discussion.
Content-wise, there is almost nothing I can agree with. But then, this letter wasn't written by an LGBT advocacy group, nor was it written on behalf or in defense of LGBT people. It was written by an organization who wants to make gay people straight — an already improbable task from a practical standpoint, soon to be made impossible by the legal impediments this law would impose. From that viewpoint, this letter makes their case well.
Besides, the contents of this letter shouldn't allow us to refrain from both acknowledging its importance and welcoming its tardy arrival. For more than eight months after Exodus board member Don Schmierer participated in a conference in Kampala which fanned the flames of hatred that brings us to where we are today, Exodus remained officially silent. This letter breaks that long and exasperating silence. The damage done by eight months of silence won't be fixed by a single letter, but it's a start in the right direction. And as first steps go, this is a very good first step.
But to really be meaningful, this letter needs to be followed up with more actions and statements. I have a suggestion: The Observer, The Independent and The Monitor, all independent Ugandan newspapers, have printed letters and op-ed columns criticizing the proposed Anti-Homosexuality Act. I'm sure they'd be interested in the opinions of an American evangelical leader who presents himself as an expert in homosexuality and wants to approach the subject "with grace and truth."
Will Exodus follow up with more action? Given the stonewalling we've seen to date, I'm not willing to place any bets. It seems to me as though they are looking for ways to do as little as possible, but just enough to inoculate themselves from criticism. This letter, by itself, is not an inoculation. Many more boosters will be needed. Eight months of silence is too long a trend to reverse in one shot. Besides, it's not about criticism from us and other LGBT advocates that should be the issue. It's the lives at stake in Uganda, lives made much more precarious following a certain conference last March.
The complete letter is reproduced below.
Click here to see BTB\'s complete coverage of recent anti-gay developments in Uganda.
Click here to read Exodus International's letter to President Museveni.
Does Exodus Support Criminalizing Homosexuality?
Jim Burroway
October 16th, 2009
Scores of Human Rights activists around the world have publicly denounced Uganda's proposed anti-homosexuality bill which, in addition to lifetime imprisonment for those convicted of homosexuality, adds the death penalty for those who are HIV-positive. It also criminalizes all advocacy on behalf of LGBT citizens in Uganda, and contains an extra-territorial clause which extends the long arm of Ugandan "justice" to LGBT Ugandans abroad. Reading the text of the bill, it's hard to imagine anyone crafting a worse piece of legislation.
The three Americans who kicked off this latest spasm of anti-gay hostility have really outdone themselves. This whole thing started last March when Exodus board member Don Schmierer, Holocaust revisionist Scott Lively, and Caleb Lee Brundidge of Richard Cohen's International Healing Foundation conducted a three-day anti-gay conference in Uganda. Schmierer was there as the "ex-gay expert." The result of that conference was the initiation of an anti-gay task force calling for strengthening Uganda's already draconian anti-homosexuality laws. It also unleashed a wave of anti-gay vigilantism which led to arrests, torture, blackmail and ruined careers. According to Sexual Minorities Uganda, it has also led to several deaths, including the death of Brian Pande at Mbale Hospital as he awaited trial. And it has led to where we are today, with Parliament Wednesday giving first reading to this new proposal to effectively ban all freedoms — even the freedom to exist — for LGBT people and those who would support them and provide safe haven.
While human rights activists around the world have been quick to raise their voices for the defenseless, one might ask where's Exodus in all this? Early signs indicate that you needn't bother looking. Exodus Vice President Randy Thomas left a comment on Warren Throckmorton's blog in which, speaking strictly for himself and not on behalf of Exodus, he condemned the proposed bill. It's interesting that he can only say this speaking strictly for himself. Would Exodus be willing to say the same thing officially? Will they try to tamp down the wildfire their own board member helped to ignite? Thomas says don't count on it:
Not sure that a statement from Exodus will happen. As for the past, Don never needed our permission to spend his own money to attend a non-Exodus conference to talk about topics from his books. He is one of the most caring people I have ever met and am glad those folks had a kind person to minister to them. That said I\'ll be praying for doors to open for ways to try and speak love and redemption into what is obviously a very hostile environment.
This is a cop out. They knew about the conference long before it took place, when it was still possible to do something about it. And since then, they've tried every way they knew how to wash their hands of their board member's handiwork. And they've refused to address the situation in Uganda where it really matters — in Uganda. This isn't beyond their facility to do so. Uganda media has telephones, fax machines and email just like everyone else, and Don Schmierer has contacts over there. Exodus is not helpless or without resources.
And Exodus leaders certainly aren't incapable of raising their voice when they want to. Anyone following Exodus International knows that this is not a shy outfit. We know well that they are very eager to have their voices heard on issues they really care about. They quickly went on record as being "troubled" by the ELCA's vote to affirm same-sex relationships. On something like that they have no problem whatsoever finding their voice, loud and clear. Obviously, the decisions of a church to minister to those who are comfortable with their same-sex attractions — a decision which has no impact to conversion therapy or ministry to those who are "struggling with unwanted same-sex attractions" — is something that Exodus nevertheless cares deeply about.
But ask them to take responsibility for their own handiwork in Uganda, and we get unofficial excuses, denials, and crocodile tears. But no official statement, even though, according to Sexual Minorities Uganda, Exodus already has blood on its hands. And Exodus may well end up with more blood on their hands when the first HIV-positive gay person is executed by the Ugandan government.
Does Exodus Support Criminalizing Homosexuality?
Exodus' silence is puzzling. But as disturbing as this silence is, it is in keeping with Exodus' pattern of saying one thing to one audience and saying something else (or keeping silent) for another audience. And we see this whenever the subject of criminalizing homosexuality comes up.
For example, Alan Chambers told the American publication The Christian Post that Exodus doesn't support Uganda's policy of criminalizing homosexuality. He added that "neither Schmierer nor the ministry agrees or endorses Uganda\'s criminalization of homosexuality law, imprisonment of homosexuals or compulsory therapy."
That's great as far as it goes. But this statement appeared in one specific forum to one specific audience concerning one specific set of circumstances. Uganda's current law, which provides for lifetime imprisonment for those convicted of homosexuality, ought to be an easy law to denounce. So good on them for doing so. But they did it to that limited American Evangelical audience only, addressing only this particular set of circumstances. There was no attempt to make their position known to leaders in Uganda, not even to the evangelical Ugandan leaders who hosted the conference where the three Americans spoke. That's where the message counts, not on the pages of the Christian Post.
So what if someone who hadn't seen the Christian Post article wanted to know if Exodus supports criminalizing homosexuality? One would hope that the simple answer is no. And to find that simple answer, a natural place to look might be on Exodus' own web site. But it turns out that the answer is not that simple, and perhaps not that "no" we were hoping for. It turns out that when one searches Exodus' web site, one is left with the distinct impression that Exodus actually supports criminalization — at least as it existed in the U.S. before the Supreme Court struck down anti-sodomy laws in Lawrence v. Texas.
I have found only two statements on the Exodus web site related to criminalizing homosexuality, and both are reactions to the 2003 U.S. Supreme Court decision. In this "News Media Highlights," Randy Thomas posted excerpts from "one who believes sodomy to be a sin and is directed to people who share that belief." Thomas quotes the reaction of that unnamed writer with no further comment:
If the Supreme Court does repeal these laws, it will rob citizens, of all beliefs, the opportunity to enter their voice into the public record over this issue. Yet on the same hand it is this writers conviction that sodomy laws work against our redemptive witness.
So clearly that unnamed writer that Thomas quoted was against the Lawrence v. Texas ruling. But what about Exodus themselves? The only other statement I could find, this one quoting Alan Chambers, is equally negative:
As a result of today's ruling, young people will be led into further confusion. Alan chambers [sic] states, "Our young people are not going to grow up under the same teachings about morality that we did. The school books will simply state that homosexuality was legitimized by the Supreme Court on June 26, 2003. We are risking the moral upbringing of all the generations to come. …"

Unfortunately, the political pendulum could swing harshly the other way. Americans of all conservative faiths are facing a serious problem; now that this decision damages the traditional view of sexuality and relationships, progay initiatives across the country will gain momentum. People of faith could potentially experience marginalization if we do not implement loving concern and active civic involvement.
Why won't Exodus Speak Up Where It Matters Most?
So the question remains: What is Exodus International's position on the criminalization of LGBT people? And if their position is any different from these two examples posted on their official web site — as Alan Chambers implied in the Christian Post — then why can't they just say so on their own web site?
And more pressing, why can't they raise their voice in Uganda? They ought to be able to do that pretty easily. After all, their own board member has some pretty powerful contacts over there.
One possible explanation for Exodus' silence — and if this is true, then it means that they are far more petty than anyone can imagine — is that they don't want to be seen as caving to "gay-identified activists." But look at what's happening. This isn't some comparatively petty culture war over employment non-discrimination legislation or Don't Ask, Don't Tell. We're talking about a very real and imminent matter of life and death in Uganda. At some point, if Exodus had an ounce of integrity or a smidgen of conscience, they would have to see that it's time to suck it up, drop the defensive ego trip, screw whatever the "gay-identified activists" might say and do what they know in their hearts what needs to be done to try to fix what Schmierer helped break.
But so far — and you don't know how eager I am to be proven wrong in this! — it looks like they have neither the integrity nor conscience. Their silence — or their actions; it's their choice — will tell us everything we need to know about their character. Everything.
Click here to see BTB\'s complete coverage of recent anti-gay developments in Uganda.
The Denial Of Alan Chambers
Jim Burroway
July 29th, 2009
Exodus International president Alan Chambers has a new book out, called simply Leaving Homosexuality. Typically, books like this come and go with little mention in the LGBT blogosphere, but this one appears to have caught a few people by surprise, namely because of this passage from Cambers' second chapter:
When I was first starting out in ministry and sharing my testimony, I often heard the comment from gay individuals and activists, "You're just in denial, Alan." That comment always incensed me because it seemed to negate my message and intelligence. However, as I began to pray about it, I realized that we, as Christians, are indeed called to a life of denial, and as such I should not despise something the Lord commands of me nor should I get angry when someone calls me on it. Those who reject the concept of self-denial haven't reaped the joys that result from it.

…Every day for more than a decade, I have made denial, as Jesus taught in this verse, the major focus of my morning prayer time. I am keenly aware that I am prone to blowing it in this area of my life and am, therefore, in desperate need of help. … And you know what? I love my life of denial.
Chambers repeated much of this in his CitizenLink interview:
CitizenLink: Now, I\'ve heard it, and you\'ve heard it: Gay activists are going to read that and say, again, "Alan Chambers is living a lie. He\'s suppressing who he really is." You make a great point in the book that is very applicable to anyone who struggles with any temptation—and that is, self-denial isn\'t a bad thing. How do you respond to those who say you\'re just living a lie?

CHAMBERS: For so long I\'ve heard gay activists say to me, "You\'re just in denial. You\'re not grasping the reality of the situation. You\'re just denying who you really are." The truth is, I am in denial, but it is self-denial. I\'m not in denial of who I used to be. I\'m not in denial of the temptations that I could still experience. I am denying the power that sin has over me.
This has certainly gotten a lot of attention. Queerty and Dan Savage have both commented on this, among many others. Dan Gilgoff, at US News and World Report, wonders of this is the start of a new consensus between gays and religious conservatives. Unfortunately, he appears to have misread the statement as "shift away from promoting conversion therapy."
For those who may mistake this as a new position that will somehow remake Exodus, it's important to gain a historical perspective. Longtime readers of Box Turtle Bulletin may remember that this "new" line isn't so new. As I reported two years ago, Alan Chambers said essentially the exact same words at a workshop he gave at Love Won Out. Later that year, I made a video in which you get to hears a small audio clip of Chambers making that statement: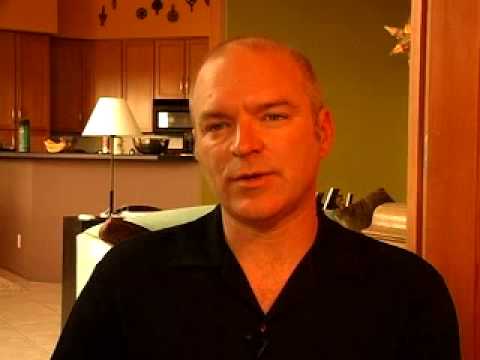 When I attended the Exodus Freedom Conference in Irvine, California later that summer, I heard Alan give almost precisely that same talk on the opening night of that five-day conference. That was the same summer when Alan Chambers told the Los Angeles Times that he had never met a successful ex-gay.
Those who may be tempted to believe they detect a shifting position are mistaken. Chambers had staked this position out as early as two years ago, and he may have been exploring that theme even earlier. But despite that, we've seen little change on Exodus' work in opposing equal protections and other public policy initiatives against gays and lesbians who choose not to pursue change. Exodus has turned the phrase, "Change is possible" into a mantra. But that doesn't mean that change is likely from Exodus.